Another Friday brings another batch of new music to the world. What else have we got to do these days other than listen to music, cook, eat while listening to music, and repeat?
If you're looking for music by Canadian artists to add to your cooking playlist at home–normally, we'd say "dinner party" playlist, but no one is having one of those any time soon–we've got you covered with some picks below as well as our Spotify playlist, which is updated every Friday afternoon.
Check out these 10 Canadian-made tunes that are as eclectic as the ingredients in our pantry.
Aiden Myers - Help Me
The Toronto-based singer's latest single "Help Me" is equal parts electro-pop and R&B, with Myers' smooth voice proclaiming a message of self help.
Buck Twenty - All I Can Do
After taking nearly four years off, Buck Twenty returned to the country music scene with their new single "All I Can Do". The catchy song is country pop through-and-through and makes us wish that sunny days and patio beers will be coming some time soon.
Carmanah - As I see you
This new song from Victoria-based bluesy, folk band Carmanah is almost calming, courtesy of its pleasant melody and steady beat.
The Heels - Friends Like Mine
Who doesn't love catchy, three-part harmonies? The Heels always offers that in spades and their brand new female-empowering single "Friends Like Mine" is just the pick-me-up we need to kick off the weekend.
Joey O'Neil - I Can't Keep Both
This melancholy, but charming, song by Whitehorse-based musician Joey O'Neil about being torn between two different places is relatable for anyone who's ever found themselves growing roots somewhere far from home.
July Talk - Pay For It
This surprising new track from July Talk doesn't feature any of the intense, deep vocals of Peter Dreimanis. Instead, his co-lead singer, Leah Fay sings us through the hauntingly beautiful single "Pay For It".
Naya Ali - For Yuh
This song from Naya Ali's new album Godspeed: Batism sees the hip-hop artist leaning more toward sung vocals as opposed to rap, which she is typically known for. "For Yuh" has a great beat and is perfect for a little kitchen dance party if you're up for one.
Noah Reid - Jacob's Dream
Schitt's Creek actor (Patrick) and musician, Noah Reid first impressed audiences by performing an acoustic cover of "Simply the Best" on a fourth season episode of the series. Since then, he's released one full album as well as this new folky single "Jacob's Dream".
Shantaia - Two Cents
This Saskatoon-based rising country star is a vocal powerhouse and definitely one to watch in the Canadian country music scene. Her new mini EP, Chapter One, is a collection of four tracks including her current single "I Wish You Would", but since we've been listening to that one since January, we're swapping it out for "Two Cents" for its catchy hooks and the high notes Shantaia hits.
William Prince - Old Souls
We challenge you to find a voice that is as smooth and effortless as William Prince's. His sophomore album Reliever is fantastic from start to finish, but we find ourselves particularly drawn to "Old Souls".
Check out Eat North's cooking playlist on Spotify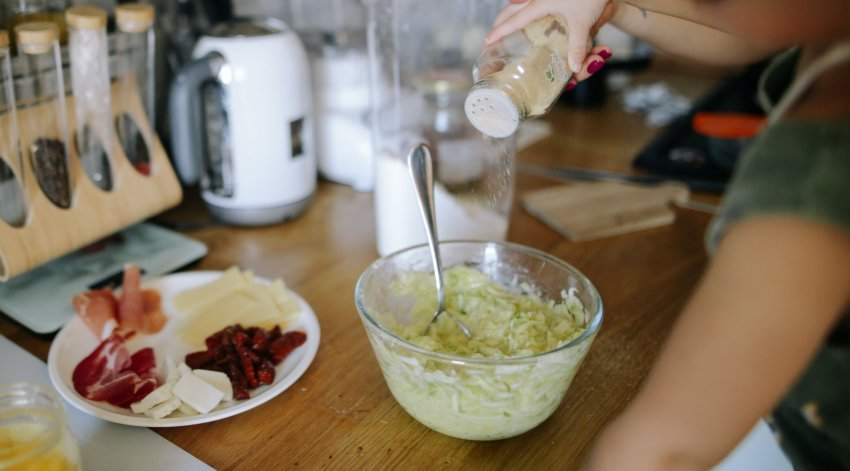 Find the great new songs mentioned above as well as 25 other great tunes by Canadian artists on Eat North's Cooking Playlist.