Akin to putting off tidying up our pantry, we feel like we're playing catch-up with music released in October. Last month saw so many quality music releases from singers across the country worth listening to, so we've sprinkled our Spotify playlist refresh with a handful of them.
Whether you're cooking up a storm at home or laying on the couch while someone does the dinner prep for you, here are 10 great new songs that we've fallen hard for.
Adam Wendler - For Today
Wendler's latest tune, "For Today", is an easy listen. An upbeat tempo melded with a slightly sombre tone of voice makes you wonder if it's truly a happy tune at its base. Not unlike life during the pandemic, it's all about taking things day-by-day.
Dani Strong - She Sings
We don't often (read never) shout out a musician two weeks in a row, but the message of empowerment in Dani Strong's song "She Sings" is truly captivating. The inspiring anthem is one of many quality tracks on her new album Undefined.
Faouzia featuring John Legend - Minefields
You know you've got something special going on when John Legend wants to sing with you. "Minefields" is the latest track from Moroccan-Canadian singer Faouzia. Faouzia's vocals are always stunning, but are further amplified by Legend's velvety voice.
Fionn - Space
This young Vancouver-based sister duo are wise beyond their years when it comes to songwriting and we are loving their new single "Space". Fionn's distinct vocals will draw you in within the first few words of the song and, trust us, it's a fun musical ride to go along with.
Justine Tyrell - Worthy
We're all about Justine Tyrell's new single "Worthy". The R&B singer's tune is all about saying goodbye to someone who doesn't deserve you. We've been there and we're singing along.
Karen-Lee Batton - Too Strong
Her first original release in quite some time, "Too Strong" is a much-welcomed single by B.C. country singer Karen-Lee Batten. Batten's got a truly gorgeous tone to her voice which has us wanting more (and more and more!) new music.
Megan Nash - Artifact
Like the aforementioned Batten, Nash's latest release "Artifact" marks the first new tune from this singer since her 2017 Juno-nominated album Seeker. The dreamy folk-rock song has us pleasantly drifting away as we listen.
Miranda Joan - Girlfriend
The Eartha Kitt audio clip in the bridge is the icing on the exrta sassy cake that is Miranda Joan's single "Girlfriend". The athem, of sorts, for one's independence is just the kind of motivation we need after a long week.
The North Sound - This Land
There is a powerful and thought-provoking message to be found in this song by The North Sound. As well, the fact that "This Land" is extremely catchy proves that Saskatoon's The North Sound has a real knack for crafting their tunes. Make sure to give their full album As The Stars Explode a start-to-finish listen.
Your ears deserve it.
Ruben Young - Flower Girl
Playful and sexy, we can't stop grooving to Ruben Young's ode to summer love, "Flower Girl". The addition of horns to Young's funky track really make it complete for us.
Eat North's Cooking Playlist on Spotify
Our playlist (Eat North's Cooking Playlist) on Spotify is updated every Friday and features 50 songs by Canadian musical acts. Give the playlist a listen below or a follow on Spotify to stay up-to-date on our new musical additions.
Eat North's Holiday Playlist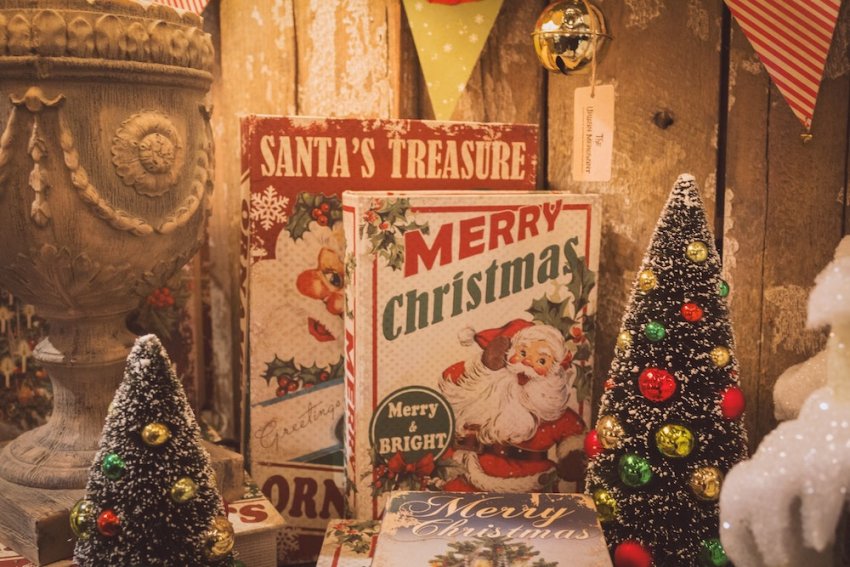 Love the holiday season? Us too!
To get into the holiday spirit we've just launched a new playlist featuring holiday music from a wide array of Canadian artists like Twin Kennedy, Hawksley Workman, Deborah Cox and more. Give it a listen or a follow below.