We may be spending more and more time inside these days, but that's not necessarily a bad thing. We are loving the fact that we are spending more time in the kitchen, and time at home means more time to listen to music. We've given our Spotify playlist its weekly refresh and there's plenty of new Canadian-made tunes to get excited about.
From sassy new single from Edmonton's Krissy Feniak to a heartfelt EP from R&B singer Daniela Andrade, here are ten Canadian songs that we're loving this week.
Amelie Patterson - Let Your Trouble Go
We're not sure why we were sleeping on Amelie Patterson, but now our ears are at full attention. Her latest alt-pop single "Let Your Trouble Go" is equal parts haunting and catchy. The lyrics sit with you long after the song comes to a close.
Dan Davidson - Role Models
Nothing but pure fun, we think Edmonton's Dan Davidson dropped this new tune mid-week to make sure we had something to get us amped up for the weekend. "Role Models"–which was co-written by half of Nice Horse, Katie Rox and Krista Wodelet–is about anything but. Who's up for a drink?
Daniela Andrade - Nothing Much Has Changed, I Don't Feel The Same
Few of the six tracks on this lovely EP by Daniela Andrade crack the two minute mark, so definitely give Nothing Much Has Changed, I Don't Feel The Same a start-to-finish listen. Crafted during the pandemic, the overall tone of the EP is melancholy, but in a unique way.
Hawksley Workman - Tahiti Treat
We'd never miss the opportunity to listen to a song with a food or drink reference and that's exactly what Hawksley Workman is serving us with "Tahiti Treat" from his new album Less Rage More Tears. The prolific Montreal-based musician offers up plenty of funky synth, drums and, of course, his signature vocals on this upbeat tune.
Jeremie Albino - Saw That Light
There's plenty of soul to be found in this bluesy rock single by Jeremie Albino. "Saw That Light" is a harmonica-ridden, kick drum heavy song that you'll want to play on repeat. We can't get enough of it.
Krissy Feniak - Wrong Side of Midnight
Is it just us or is Krissy Feniak giving off some young Gwen Stefani vibes with her latest single? "Wrong Side of Midnight" is all about that person who only reaches out to you past your bedtime and, presumably, after a few drinks. Feniak's vocals ooze personality making this song an extra fun ride.
Samantha Martin & Delta Sugar - I've Got A Feeling
Another soulful track to grace your ears with this weekend, "I've Got A Feeling" by Samantha Martin & Delta Sugar is one heck of a gorgeous, lovesick song. Martin's powerful, slightly raspy voice commands your attention from the beginning of this five-minute tune to the bitter end.
Shawn Hook - Good Love
Shawn Hook's brand new album Take Me Home boasts plenty of great pop to enjoy, but "Good Love" is a stand out for us. Co-written by Chrystal Leigh of Sons of Daughters, the uber-catchy song will have you dancing around the kitchen in no-time.
Takis featuring Veronica - From The Start
Winnipeg producer Takis is helping keep our energy up with "From The Start". The dance track's lyrics may not lead to a happy ending, but that doesn't mean its not worth bopping you head along to.
Theresa Sokyrka featuring Jesse Brown - Let It Go
Few Canadian musicians have a way with melodies quite like Theresa Sokyrka. The Saskatoon-based singer is releasing a cover single each month for the next while and her take on "Let It Go" featuring keys by Jesse Brown is almost gut-wrenching, but beautiful.
Eat North's Cooking Playlist on Spotify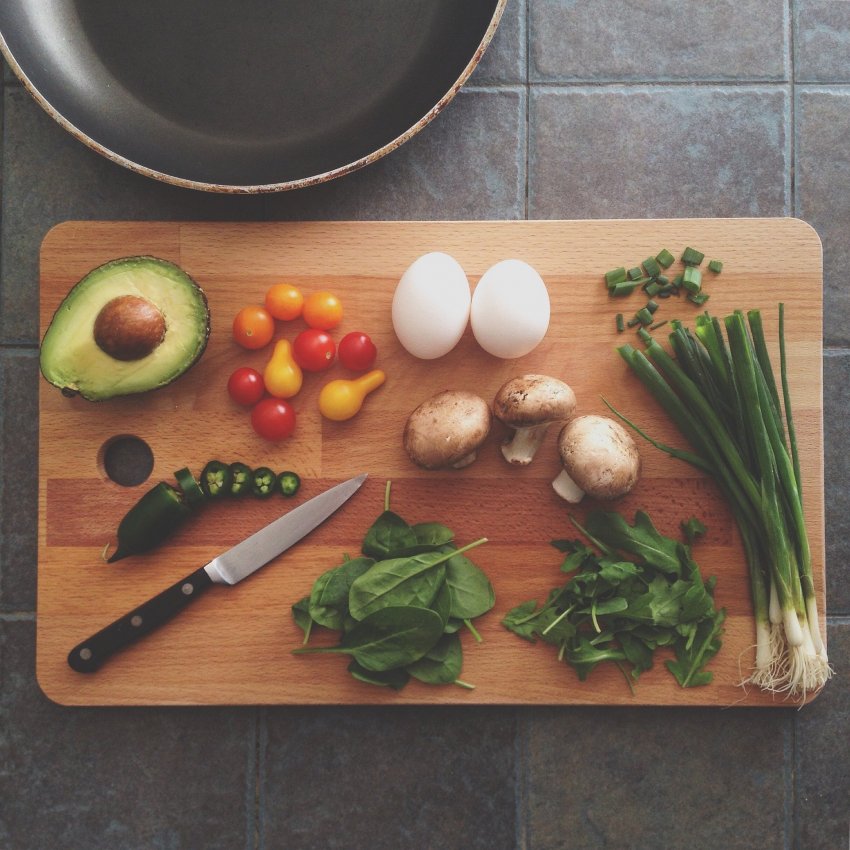 Our Spotify playlist is refreshed weekly and features 50 songs by a vast array of Canadian musicians, both up-and-coming and established. Give the full playlist a listen below or a follow on Spotify to stay up-to-date with all of our song additions.