As cold as it can be during the dead of winter, a playlist of quality tunes always has a way of making us feel extra warm and cozy at home. Of course, pajama pants and soft, pillowy sweaters help too. While we're staying comfy at home, we are also cooking up a storm and our Spotify playlist is providing the soundtrack for said culinary endeavours.
From a great new single from Winnipeg alt-pop singer Begonia to a dreamy folk track from Toronto-based Henry Nozuka, here are 10 new Canadian-made songs that we are loving right now.
Begonia - Bus
A singer that has no problem selling out multiple shows (in a row) in her hometown of Winnipeg, let's hope 2021 is the year where the rest of Canada really falls in love with Begonia. Her new song "Bus" is actually a B-side from last year's LP Fear. With its fun production full of peppy drum moments, layered vocals and of course Begonia's unique tone, it's a song you'll want to listen to again and again...and again.
Cassie Dasilva - Unsolicited Contact
As much as this song is about an ex-boyfriend that just won't quit, there is something so fun about Cassie Dasliva's new single "Unsolicited Contact"–and its great promotion imagery.
As she speeds through the verses, it's hard not to think of the beginning of the enigmatic song "Never Ever Getting Rid of Me" from Waitress (in a good way). It's a song where each word is so punctuated, you can't help, but give it your full attention.
Charlie Houston - Calls
We are loving everything that Toronto's Charlie Houston is offering up with her debut single. "Calls" is a stripped down pop tune that boasts a catchy beat and a great melody that will have you singing along in no time.
Genevieve Fisher - Playing Favourites
Speaking of catchy, Country singer Genevieve Fisher's latest single "Playing Favourites" is the epitome. We would be shocked if this country pop song isn't a fast and furious hit on country radio in the coming weeks.
You heard it here first, friends!
Harm Franklin - Last Year
Hip-hop artist Harm Franklin is kicking things off in 2021 rapping about the past and refocusing on the future. With plenty of pandemic references in songs these days, it is refreshing that "Last Year" is more about a state-of-a-mind and not about a year that most of us would like to forget.
Henry Nozuka - Am I Inside of a Dream?
Allow American-born, Toronto-dwelling singer Henry Nozuka to pleasantly whisk you away with his beautiful EP Ember of the Night. There's something so calming and dreamy about the entirety of the eight-track collection, but we find ourselves especially lost in "Am I Inside of a Dream?".
Kris Ulrich - Hey Eden
We fell in love with Americana singers Kris Ulrich last year after stumbling upon his especially emotive track "The Less I Know The Better". Now with his newly released EP Pacific Central–an homage to the iconic train station building in downtown Vancouver–we are even more enamoured.
At nearly six minutes in length "Hey Eden" is the longest song on the album and, from the earnest vocals to the full band production, we love every second of it.
MELANIE? - Be careful with my heart
It's easy to get sucked in by MELANIE? in her new single as her smooth voice soars above a bluesy guitar track. The lyrics in "Be Careful With My Heart" sound one-part warning and one-part a person asking themselves if they're in the right relationship.
Nice Horse - High School
Aside from a hilarious promotional campaign featuring plenty of throwback pictures of the band members in all of their high school glory, Nice Horse's new single "High School" is charming and relatable. It's hard not to take a little walk down memory lane when listening to this quality country tune.
Raine Hamilton - Brave Land
Winnipeg is certainly having a solid showing on our cooking playlist this week. Last, but certainly not least, is Raine Hamilton's new tune "Brave Land". This folk artist easily stands out from the pack with a beautifully pure voice that is further amplified by her string quartet.
Hamilton plans to release new songs over the course of the next twelve months and we can't wait to hear them.
Eat North's Cooking Playlist on Spotify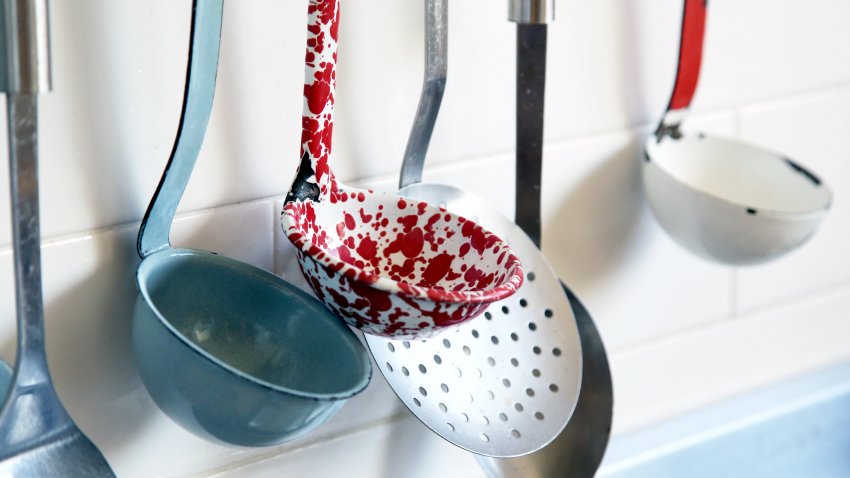 Our Spotify playlist is updated weekly and features 50 tracks by talented Canadian artists in a variety of genres. Take a listen to our full playlist below (and maybe a follow too!) and if you know of a new Canadian tune you think we might love, give us a shout.