They say the best things in life are worth waiting for, and that has definitely rung true when it comes to the musical offerings of Edmonton-based country singer, D'orjay the Singing Shaman.
Despite being a relative newcomer to Canada's country music scene, D'orjay's authentic storytelling, vulnerability, and raw, emotional lyrics have combined to create a sound that speaks with wisdom and experience far beyond its years.
Her debut project, New Kind of Outlaw honours the classic country music she grew up with and offers a contemporary twist with tracks that tackle modern issues such as diversity and inclusion.
When she's not working on her music or helping clients and students achieve creative and artistic expression, D'orjay can frequently be found fervently exploring Edmonton's burgeoning food and drink scene.
Breakfast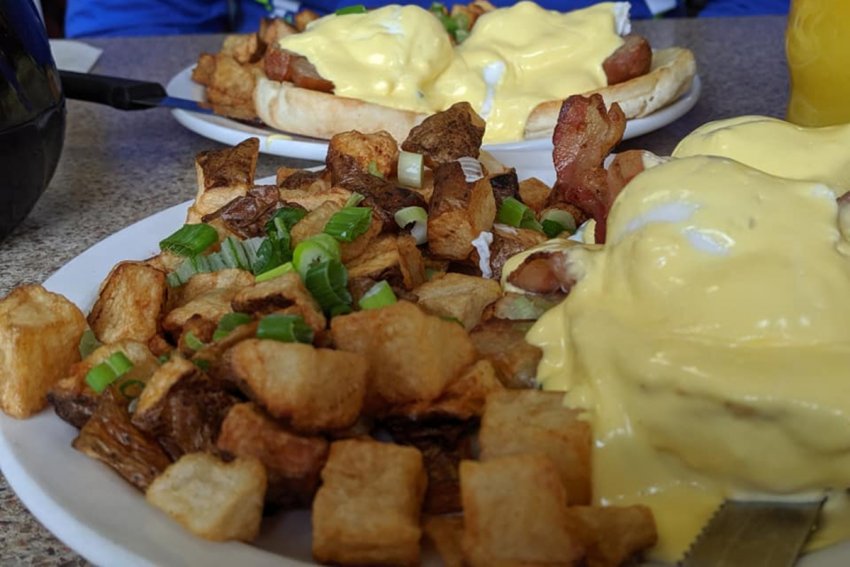 Haps is the G.O.A.T. when it comes to breakfast spots. I love hollandaise as its own food group and in my travels around the world I have tried to make a point of trying any menu item that includes hollandaise at restaurants I visit.
To this day no one comes close to the silky smooth, luscious, creamy and perfectly balanced offering that is Hap's hollandaise. I get a side of it to dip my hash browns in. The rest of their menu is quite extensive and I also love their country kitchen, mom and pop vibe. They have been around for decades and really offer the comfort of consistency that I appreciate.
Lunch
Pre pandemic I always alternated going to these two cozy cafes as a second office when I was having a hard time focusing in my home office (which is often). Both are owned and operated by fierce women who I admire.
The Nook makes pretty much everything in house, from their bread to their vegan PB cups. I almost always grab a loaded vegan grilled cheese sandwich and a matcha oat milk latte. The Nook is located in the inner city across from Canada Place and runs the Suspended Button program where you can purchase a button that is then put out in a jar for anyone in need to exchange for a drink and something to eat, no questions asked. I love the commitment to creating true community and less barriers to basic needs for all and The Nook is a leader in the city in that regard.
The Woodrack Cafe has such a warm atmosphere and gorgeous handcrafted boho chic decor, which often means I am there for hours; starting the morning with their breakfast sandwiches that have homemade ricotta cheese and then onto munching on their addicting flourless peanut butter/chocolate chip cookies. They always feature cool local artisan products as well as vintage retail which I love. Establishments that are about sustainability and acknowledging social issues make it easy for me to open my wallet, I am grateful to have those options in my city.
Dinner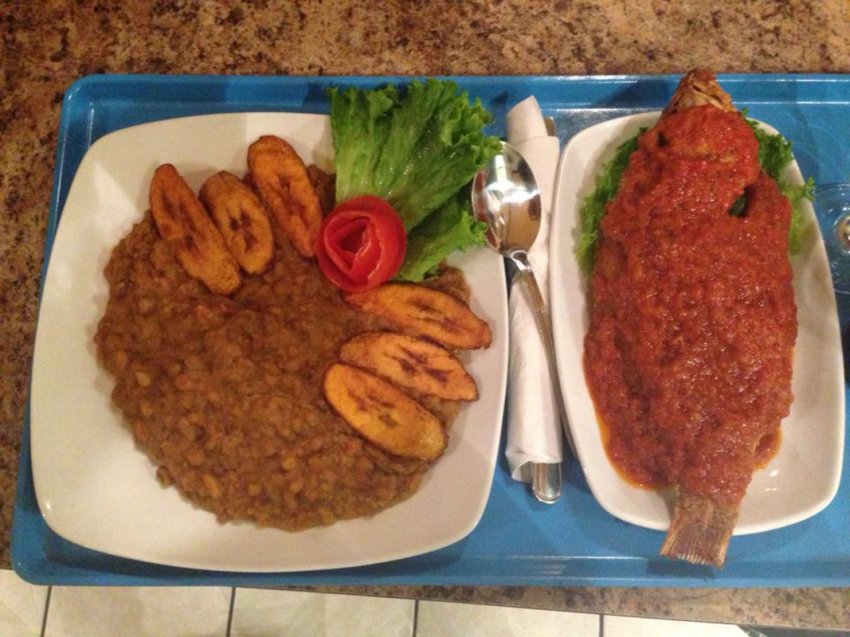 In March 2020, my number one restaurant for dinner closed due to pandemic. Doan's Vietnamese Restaurant was an institution in Edmonton for decades and no joke I still get emotional thinking about never eating their chicken curry soup again… Real tears have been shed. If you know, then you know.
That being said, I had to find a new obsession and I landed on African food - specifically I am loving Ethiopian fare. I was introduced back in February after I did a performance and workshop for the Blacks Art Matter program and I have been in a full blown relationship with injera; a sour fermented flatbread used to pickup various stews, meats and veggies.
My fave spots have been Mesobena and Koulture Afro Continental. From Koultures I always get a veggie combo platter that features so many exciting flavours and textures plus the cha-cha tibbs which is marinated and stir fried lamb with fried plantain and then I live my best life making perfect bites using the injera as the vehicle to my food joy.
Drinks
I have two directions to go because drinks and snack go hand in hand as far as I am concerned. If I am looking to save some cash but still want to get my drink and appy fix, I always hit up happy hour at The Pint for cheap double gins, chicken wings and fried cauliflower. Their staff is always so friendly and I always leave with a good buzz and satisfied belly.
If I am feeling a little more fancy, Biera over in the Ritchie hood is the obvious choice for their incredible craft beer, ciders and curated wine list and their second-to-none seasonal farm-to-table creations that are easy to share and always promise a journey for you palette. I was just recently introduced to their rosehip sambal that I am still thinking about weeks later.
Listen: D'orjay the Singing Shaman's New Kind of Outlaw