Earlier this month, the first official trailer for director Phil Connell's inaugural feature-length production Jump, Darling made its debut online, stirring up plenty of buzz and anticipation from fans and critics alike in the process.
The film follows New Brunswick actor Thomas Duplessie as Russel, an amateur drag queen who escapes the mundane despondence of his former life to search for self-discovery in Prince Edward County alongside his ailing grandmother, played by the late Oscar- and Emmy Award-winning actress Cloris Leachman. Jump, Darling was the actress' last piece of work before passing away earlier this year.
In addition to a performance from Duplessie that has been dubbed so strong that "he could win every Lip Sync For Your Life moment on Canada's Drag Race", Jump, Darling craftily combines comedic elements with a poignant message that speaks to the importance of relationships and the realization of self worth. Speaking of drag queens, acclaimed queen Tynomi Banks also appears in the film.
Duplessie spent a significant amount of time in Prince Edward County while filming Jump, Darling, so we took some time to chat with the up-and-coming actor about the filming process, the food and drink destinations he's grown most fond of, and more.
What was it like getting to work with Cloris Leachman?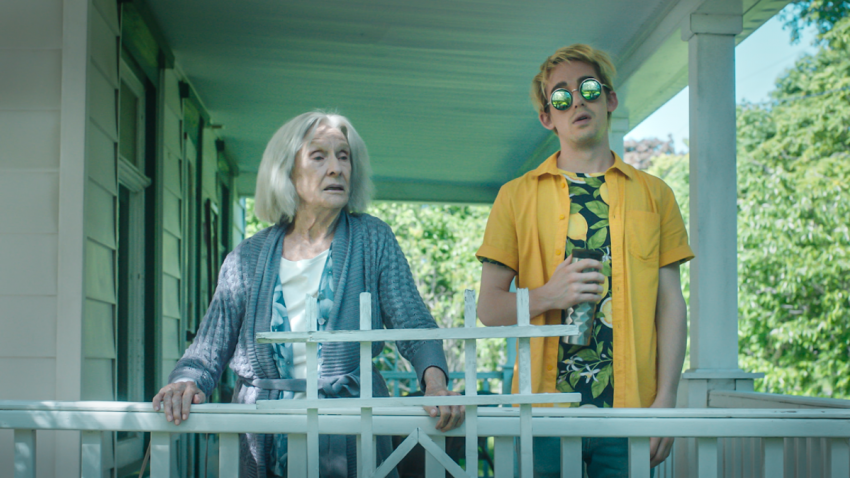 Working with Cloris was a masterclass in everything acting. She brought over 70 years of performing experience. She was unpredictable, sharp, a bit of a troublemaker, hilarious and such a hard worker. I learned a lot from working with her. Cloris really taught me how to be present and in the moment, and to take the work seriously but not yourself.
What's one thing you love about on-set catering?
Catering on-set can be hit and miss sometimes, but overall I've had really great experiences. Caterers are often some of the friendliest people on set. They get that everybody is pulling long hours doing demanding work, and they make sure that the food we're eating is what we need to make it through. Oh, and the buckets of candy. Can't forget about that.
Favourite East Coast food and why?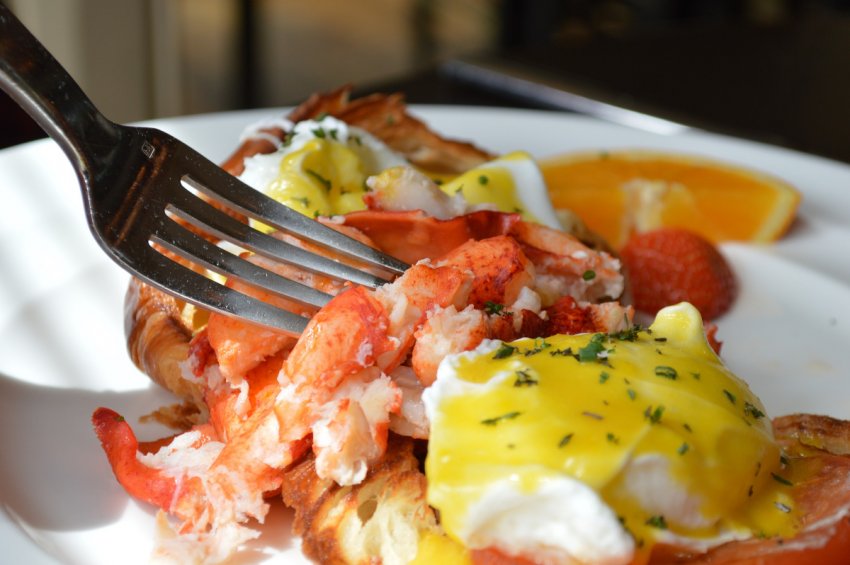 That's a tough question, but I'd have to go with lobster. I grew up eating lobster caught 25 minutes from my house (I'm from New Brunswick), so it's always a treat when I get to visit back home.
Breakfast
I'm going to cheat and say on the back patio at our cottage on Big Island. When we're there, we almost always have a late-morning breakfast with baked goods and produce picked up from the various markets and fruit/veggie stands from around the county.
Lunch
The Vic in downtown Picton did a lot of our catering for the film, and their burger is top notch. They're super friendly and their food is simple and delicious. It's a perfect spot to roll up and grab takeout. Don't forget the fries. They're incredible too.
Dinner
Some of the best dinners I've ever eaten have been at Flame and Smith in Bloomfield. They focus on woodfire cooking which adds a whole other layer to the food. The restaurant is beautiful, and everything from their oyster bar, to the wine list, to the service make it a go-to spot for me when I'm in the county.
Drinks
I know it's a bit obvious, but the patio at Drake Devonshire is pretty incredible. You just can't beat that view. It's just a really beautiful venue.
Watch: Jump, Darling official trailer