The 16th season of Dragons' Den premieres on CBC tonight, and while the long-running reality show has provided plenty of causes for excitement since it first debuted in 2006, tonight's premiere is especially encouraging because of the diversity that will be represented on the Dragons' panel.
In addition to being the first time the Dragons will be comprised of a women majority, this season will also be the first time in the show's history that more than one BIPOC entrepreneur will be seated among the esteemed venture capitalist investors.
The newest Dragon in the Den, Wes Hall, took some time to chat with us about his decision to join the show, the importance of representing Canada's diversity in media, building businesses like Kingsdale Advisors and The BlackNorth Initiative as a Black entrepreneur, and his favourite spots to eat in his current home base of Toronto.
What made you decide to join Dragons' Den?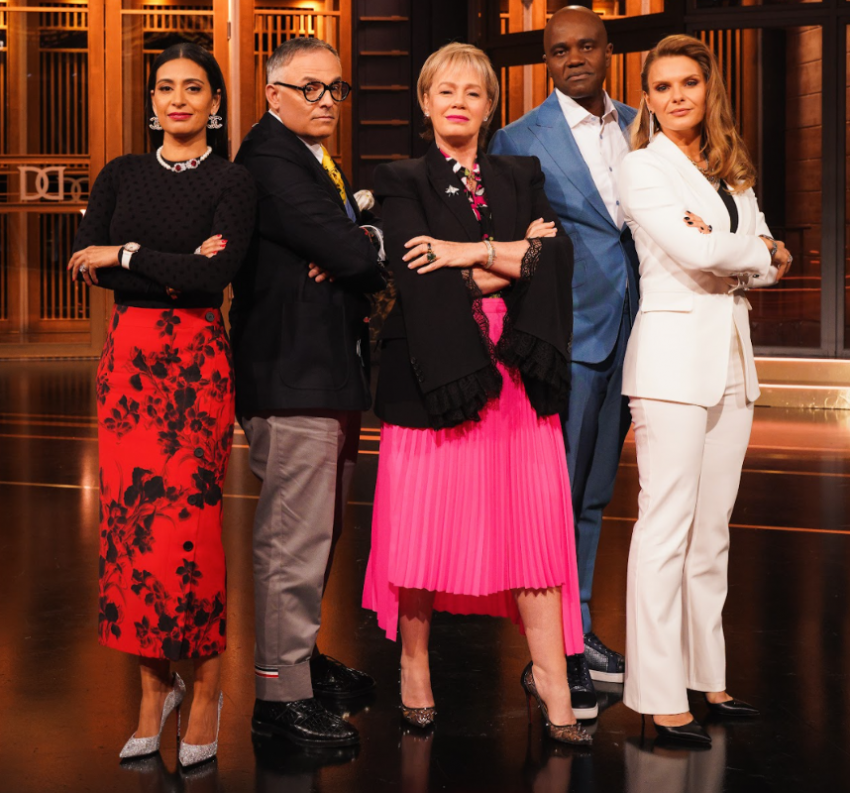 I like the idea of diversity and I've loved the show from the moment it first aired, but I never really saw anyone that looked like me. I knew that I was an entrepreneur and a business person and I thought I could be a good Dragon back in the day, but nobody ever asked me.
So they came and asked me if I was interested and I said I was, and next thing you know, I went to an audition with 12 people and they said "OK Wes we think you're going to be the guy."
But the biggest deal for me is to make sure that the show represents Canada's diversity and now we have three women and two guys, we have two persons of colour, and I think it's a good representation of Canada now.
Why is it important to showcase diversity among the Dragons?
There are a lot of people who don't know if they can make it because they don't see representation of themselves when it comes to success. There are going to be a lot of young Black kids all over Canada that are looking at the show who are going to say, "Wait a minute. I can be like that guy?"
And when they realise that I came from nothing–I lived in a tin shack and came here as an immigrant and I built my businesses from the ground up–it's going to give them so much more confidence. And then going to school the next day with their heads high thinking, "I'm going to be the next Wes Hall." So that's what I'm hoping kids and young people will get from the show.
But not only young people, I'm talking about black entrepreneurs who are struggling–they can't get financing, nobody believes in them–but then they can look at me and go, "If I get on Dragons' Den, Wes is going to be my guy, or maybe I can reach out to Wes and he'll believe my story and he'll help me out."
So we want to give a lot of hope to people in all walks of life–young, old, BIPOC, new immigrants, you name it–they're going to see an opportunity as a result of me being on the show.
How did your Dragons' Den experience differ from your previous entrepreneurial endeavours?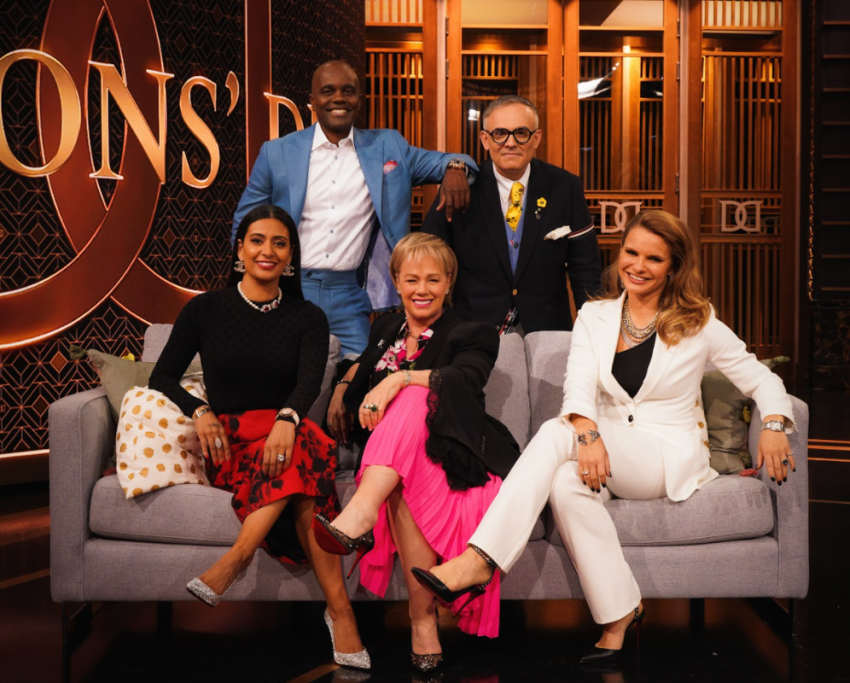 I've been involved in a lot of deals and I was surprised to see the kind of things people came in with looking for funding. I would never have had the confidence to do that because when I was starting up my business I did so much research, I wrote a large business plan, I did so much work and yet I didn't get the financing.
But some of these people just come in with nothing; not even a piece of paper. They don't know the math but they say their business is valued at $10 million, and they say it to you with a serious look on their face and I'm sitting there going "Really? Are you here for entertainment or are you here for real?"
If you watch the show just once you realize that you're going to be eaten alive. That's why they call it the Den and that's why we're called Dragons. We're going to breathe a lot of fire on you and we're going to burn you, so you better be careful if you walk in the Den and you're not prepared.
Some of the biggest deals in the Den have come from the culinary world. Are there any recent food-related innovations that you've been keeping an eye on?
There's a technology/social enterprise coming up that really helps out chefs called Tre'dish. These guys are about trying to help chefs in Canada and the U.S. monetise their kitchens through a curated delivery service.
So if you feel like you want to have Jamaican food, you can get a Jamaican chef to make you a nice Jamaican meal; if you feel like Asian food you can get an Asian chef to make it, if you like Greek and so on; it's all on this one Uber-like platform whereby you can select from all these amazing chefs, they make the meal, send it to you, and it's all curated for your taste and likes. So that's the next big thing that I'm totally behind and supporting and using.
Do you have a favourite iconic Canadian food?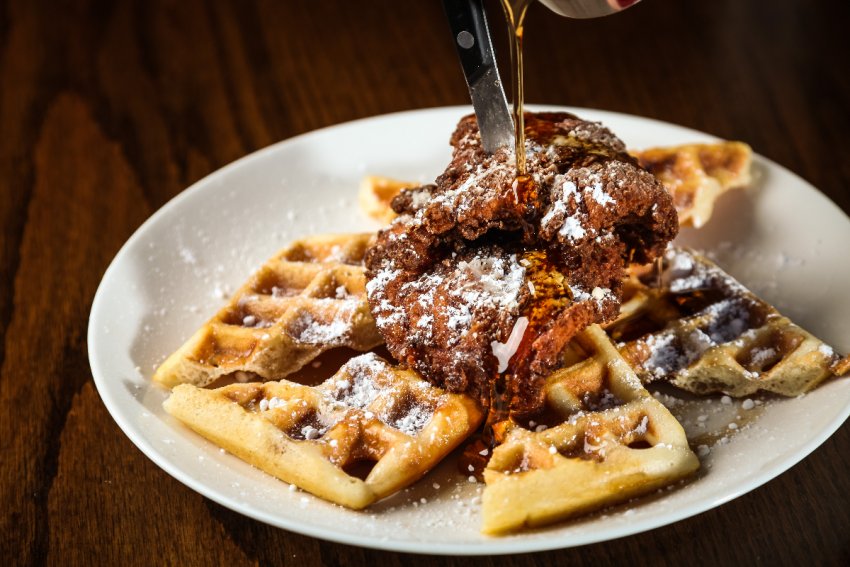 You know, I love maple syrup with chicken and waffles. I know maple syrup is the iconic Canadian part, but you put some waffles in there and you can't get any better than that when it comes to breakfast.
Speaking of breakfast, you've been situated in the GTA for roughly 30 years. Do you have a go-to spot for breakfast?
I have a few places but I like to support BIPOC-owned businesses in particular, so when I want some chicken and waffles and things like that, there's a place called The Heartbreak Chef on Dundas Street West. I like to have a nice little breakfast at a place like that.
Favourite place to go for lunch?
My buddy Mohamad Fakih owns Paramount Fine Foods and I go to the one in Yorkville all the time. Now they also have fried chicken and all the stuff that I love so much. In fact, I'm doing my Dragon's Den premiere [party] there this week, so I look forward to that.
I also love Sash. It's run by a guy who used to be at North 44 and it's also a great place for lunch and dinner.
Where are you going for dinner?
Mineral is a Filipino fusion restaurant and it's amazing. It's a BIPOC-owned business on Roxborough and Yonge Street with amazing food and just a fusion of stuff you really haven't tasted before.