Ontario musician Tania Joy has always had a penchant for drawing on personal relationships to convey a powerful message. While her debut album I'll Be Around tackled the complex dynamics of interpersonal connection, her most recent project also focuses around a different kind of relationship; Joy's relationship with racism.
Recorded and produced by Hill Kourkoutis, the first two singles of Joy's upcoming album were released earlier this month to plenty of initial praise. "Planks and Marietta" is a poetic and poignant personal response to both the murder of George Floyd and a series of racially-offensive graffiti within her community, while "The Drought" is a soulful song about coming to terms with a failing relationship.
"I needed to write a song about the difficult relationship between me and racism," says Joy, who is now using the track's digital download to generate funds for Black Lives Matter initiatives. "I've always needed to talk about it, but I rarely have. George Floyd brought it all back, and now after a very dark period I am able to start the conversation, even if it's only with myself, in 'Planks and Marietta.'"
We recently had a chance to catch up with the Ontario singer, who took some time from her busy schedule to share a few of her favourite places to eat and drink in her hometown of Uxbridge.
Breakfast
Known for their famous carrot cake (morning, noon and night) and welcoming staff, Tin Cup Caffe is the sweet spot to stop in for a quick morning coffee and meet up with a friend or a client right on the main strip in downtown Uxbridge.
Lunch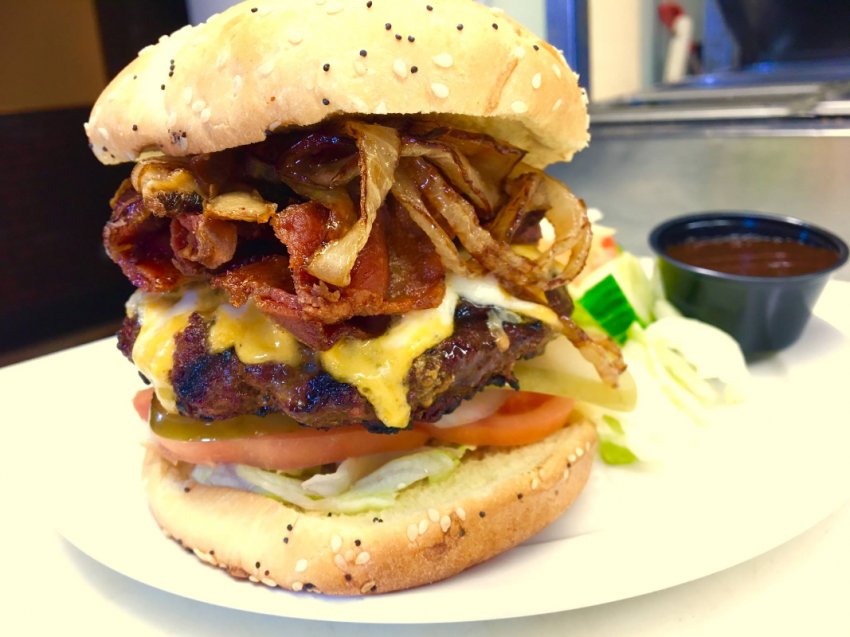 Col. McGrady's Pub and Grill is a huge local supporter of live music in our community and home to two weekly open mic nights–coming up on a 10-year run and hosted by yours truly on Wednesdays and Brian Wride on Sundays. You cannot beat their famous weekday McGrady's burger special.
Be sure to tell Niro I sent you!
Dinner
Urban Pantry is my go-to spot and recommendation for dinner out with friends and entertaining out of town guests. You will not be disappointed...like never.
They are always keeping it fresh and updating their menu with the latest in farm-to-table goodness, including our local brewery and cidery on their beverage menu. It's a family-run restaurant that makes you feel at home while keeping it current with locally-sourced and sustainable dishes in a mix of casual and fine dining.
Drinks
Located right in the heart of downtown Uxbridge–my favourite craft beer from here is 3 Rocks IPA but Second Wedge Brewing Co. is always switching things up with new seasonal offerings.
Joanne and Rob are very active in the community supporting live music from the day they opened their doors 5 years ago, collaborating with other local businesses, and are always ready to engage when it comes to social justice–see Life is Brutiful brut IPA (their response to vandals defacing Clarington's brand-new rainbow crosswalk) and their signature version of Black is Beautiful stout (inspired by their staff members Zed Pickering and Maggie Finlayson when they organized a peaceful anti-racism stand-in back in June) for reference.
More drinks
Banjo Cider is a cidery, store, and orchard, specializing in traditional, handcrafted cider made from organic apples and premium ingredients located in the picturesque hills of Uxbridge, Ontario. Another local favorite and supporter of local music – I had the rare opportunity to play a live show last fall on their intimate and serene outdoor patio.
Banjo Cider also is big on community and amongst their award-winning offering of dry ciders has recently created a sparkling, unfiltered non-alcoholic cider made from organic apples called Sunny. Can you tell I love my town?
Watch Planks and Marietta by Tania Joy (Lyric Video)