Since debuting on APTN in 2015, Moosemeat and Marmalade has chronicled the culinary adventures of co-hosts Dan Hayes and Art Napoleon as they hunt, forage, and explore food cultures and traditions in unique locations across the world.
Hayes, a classically trained British chef who in addition to his work with the popular APTN series, has also spent the better part of the past decade operating his Victoria-based cooking school, catering, and events company, The London Chef, where he combines his affinity for local and sustainable cooking practices with the diverse global influence he's accumulated over his many travels.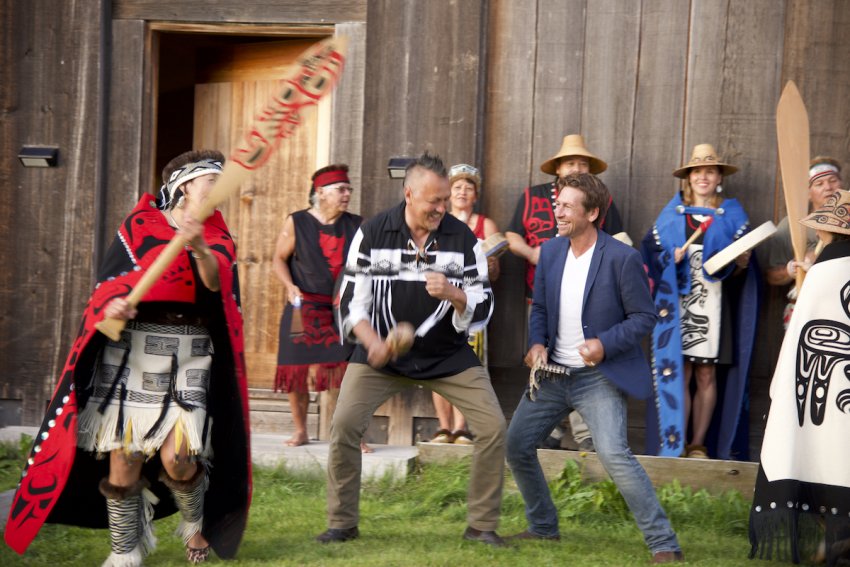 Now in the midst of its fifth season, Moosemeat and Marmalade continues to showcase the importance of Indigenous food security and sovereignty as the dynamic duo venture through unique and under-explored communities in Canada, Ireland, and Wales.
We recently had a chance to catch up with the multifaceted Victoria-based chef, who took some time from his busy schedule to chat about the latest season of Moosemeat and Marmalade, how the show has impacted his outlook on Canadian cuisine, and more.
What's the most iconic Canadian food and why?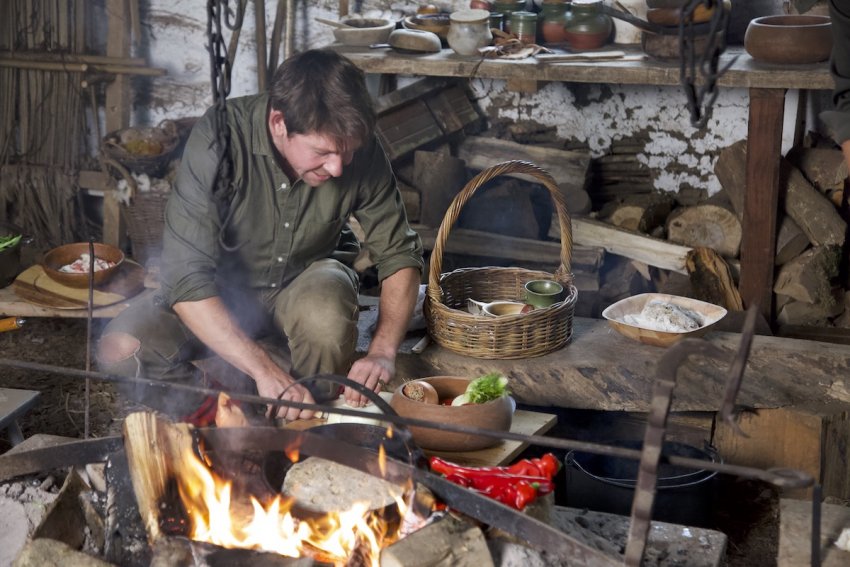 I think that iconic Canadian food is everything that is around us. People sometimes don't realize how accessible hunting, fishing and foraging is. It is much easier, cheaper and closer to home than people realize, and it is fun.
When I think of the "Canadian" foods that I love to eat, I think of so many great things that are available to me–Chinook salmon from the Juan de Fuca Straight, lingcod from the Victoria waterfront, whole spot prawns from Brentwood Bay, Vancouver Island black tail deer, moose from Northern B.C. (a rare treat) and all of the lovingly grown seasonal vegetables from our local farms and farmers.
You're now five seasons into Moosemeat and Marmalade, how has your outlook on our country's food scene–and food in general–changed over the years?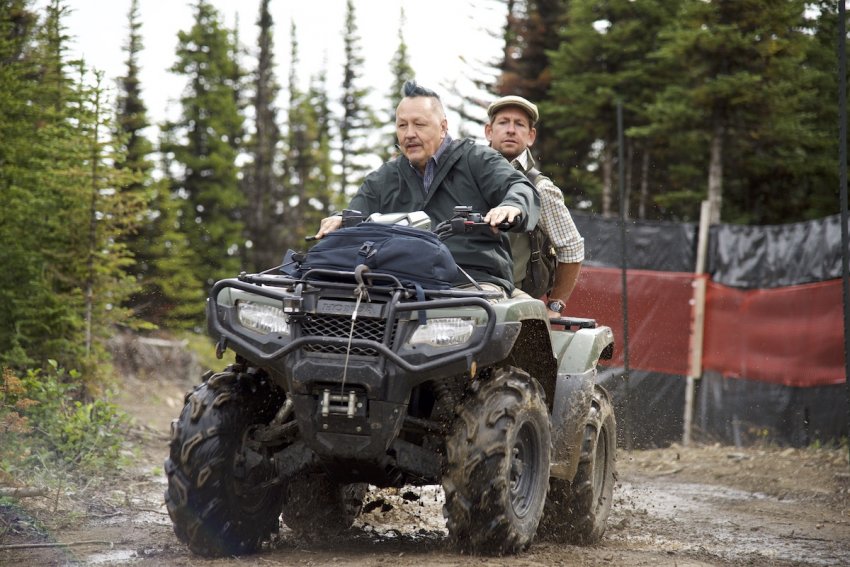 The impact of filming Moosemeat and Marmalade and learning so much about local/wild food has been huge for me–my diet and my food ethos have evolved a lot. For the past four or five years I have only eaten wild meat; nothing farmed at all. When I was a chef in London there was huge value in exotic ingredients–Amalfi Coast lemons, Mediterranean fish, tuna from Tokyo, artichokes from Normandy and so on–now I am hyper focused on eating and serving local foods.
How close can I get everything from? I do my own fishing and hunting, have a close relationship with a local farm and farmer, enjoy locally harvested nuts, collect apples and press juice, grow herbs, forage mushrooms with my kids….it is a much more ethical and satisfying approach to eating and connects me to the food on my plate much more.
Is there anything specifically that you hope viewers take away from the latest season?
I hope people hear some of the important conversations we are having throughout the season and take the opportunity to continue on to do their own learning about these issues. We visited the Peace Valley before it was flooded, we look at industry and how it can impact environmental issues and wildlife and people who have lived on and from the lands, we explore ethical food systems, we learn and enjoy Indigenous languages, history and traditions and discuss some of the challenges of keeping these alive and vibrant, and so much more.
At its heart, Moosemeat and Marmalade is a fun show with great food and wonderful characters we meet along the way. [There is] lots and lots of Art and I taking the piss out of each other, but there is more going on as well. I hope that people have a laugh with us and take away some of the bigger issues as food for thought.
Do you have a favourite place to go for breakfast?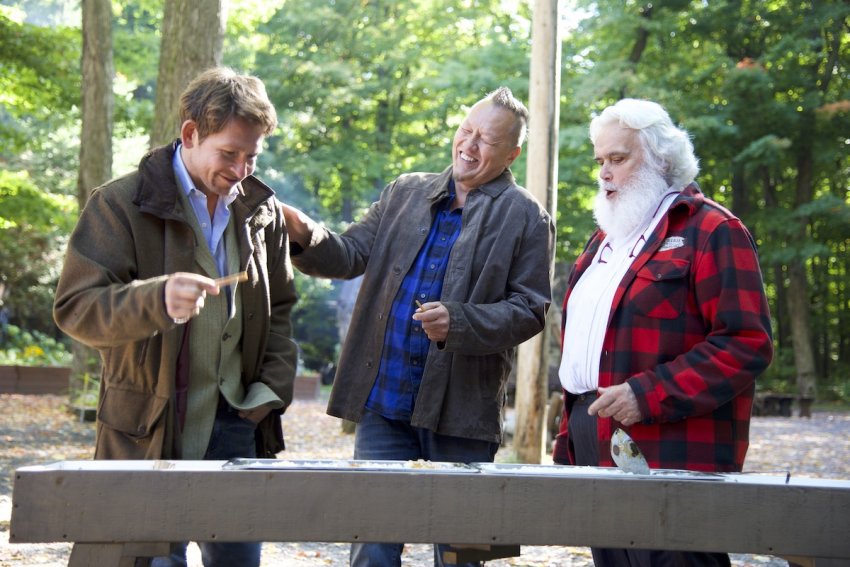 My favourite place to have breakfast is in the woods after an early morning of deer hunting…ideally very strong hot black coffee and freshly fried venison with chanterelles.
Of all the locations you've visited over the years, where has been your favourite place to have lunch?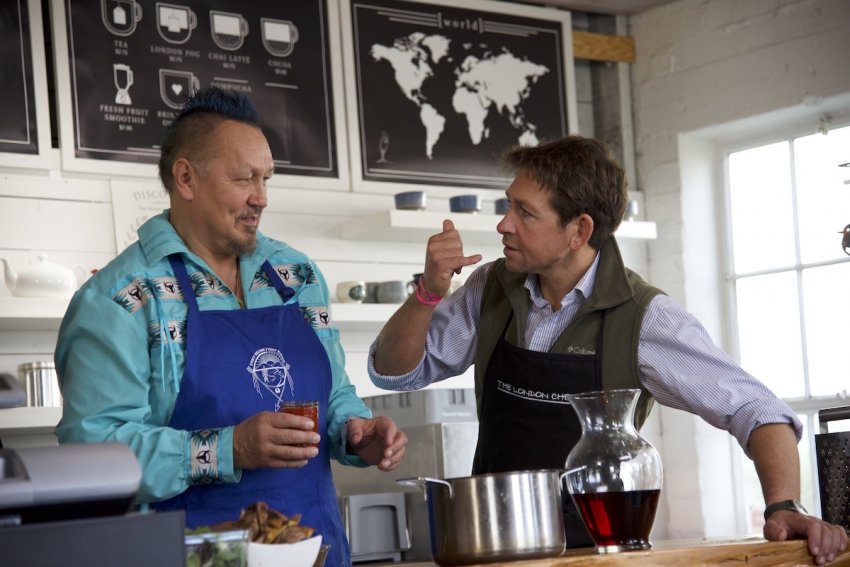 Outdoors overlooking the ocean preferably in Ibiza, but anywhere in Spain, eating fresh Spanish seafood.
Where is your ideal spot to have dinner?
At home with my family, for sure. It doesn't totally matter what is on the table as long as the kids are there and everyone is happy, but if it were up to me it would be my wife's venison pasta sauce with Michell Farm roasted squash.