This week, roughly one week after B.C.'s recent amendment to restrictions on indoor dining, Vancouver's Boulevard Kitchen and Oyster Bar has announced an expansion of its popular heated and covered patio space that can now accommodate up to 42 outdoor diners.
"We are incredibly grateful that we have been able to continue to extend our hospitality to our guests. Transitioning to a beautiful outdoor dining space required teamwork from all of our staff and is a testament to what can be accomplished when everyone is focused on the same goal," says general manager JP Potters.
In addition to the newly expanded outdoor dining space, Boulevard has also launched of a new interactive three-course meal kit program featuring popular offerings such as the Boulevard Paella, chicken coq au vin, and an array of the restaurant's signature seafood fare. Each meal kit will also come complete with a dessert from award-winning pastry chef Kenta Takahashi and a video tutorial provided by executive chef Alex Chen.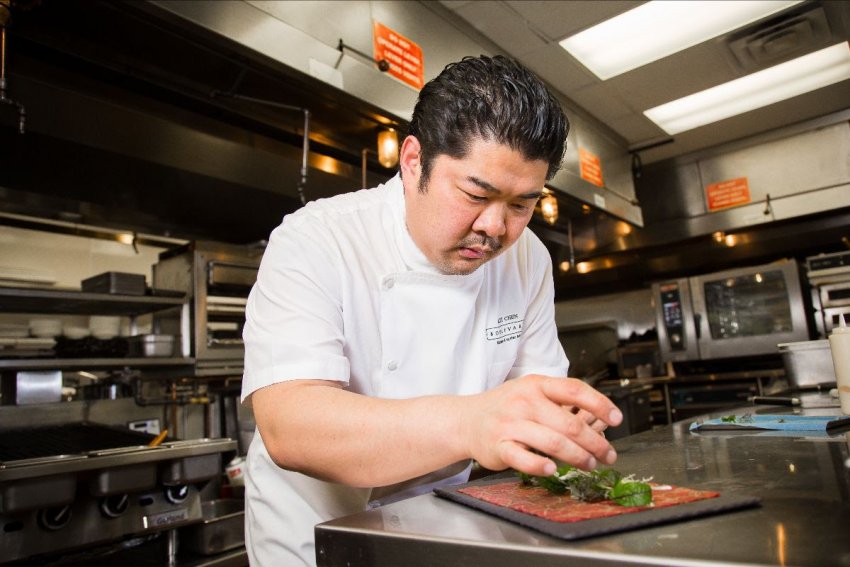 The Boulevard patio is open Tuesday through Sunday from 3 to 10 p.m. Reservations can be made online or over the phone.
The restaurant's new interactive meal kits will be available on weekends beginning on April 17 and can be purchased via Tock.