After pivoting to a takeout model during the pandemic, Vancouver's Douce Diner's Douce Coop pop-up became so popular that after restrictions were eased, it continued popping up periodically as a one-day-only feature.
This week, the beloved North Shore eatery announced that the Douce Coop pop-up will now operate on a more fixed schedule, returning every third weekend of each month. Similar to previous iterations, the now-permanent two-day pop-up will offer a range of comfort food options with Douce's signature free range crispy fried chicken as the star.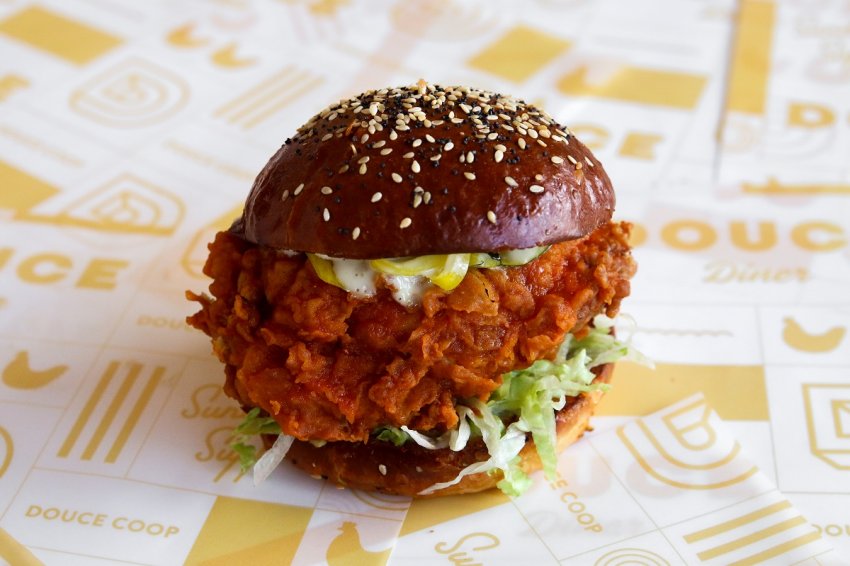 In addition to the Douce Coop meal packs, which come complete with a slew of classic diner sides and accompaniments, the Douce Coop menu will also include handheld option like the Coop Deville (fried chicken, buttermilk dressing, spicy aioli, shredded lettuce and zucchini pickles) and the Firebird (the same but spicier).
The next Douce Coop pop-up is taking place on November 19 and 20. Pre-orders can now be made over the phone for pickup, while day-of ordering will be available in-person or on the Douce Diner website once the pop-up goes live.