Vancouver's Hawaii-style eatery Hanai announced the launch of a new multi-course set menu today that features a vibrant variety of family-style dishes inspired by both the island of O'ahu and the Pacific Northwest.
Designed by Hanai chef Tess Bevernage, the 'Ohana menu will include four courses—each with its own array of dishes and sides—that will change with the season depending on what ingredients are available at the time.
"We opened Hanai to bring something unique to the table, a restaurant that represents the comforting, nourishing meals Tom and I enjoyed while growing up on O'ahu, as well as dishes that really speak to our sense of place in Vancouver," says Bevernage. "Our 'Ohana set menu allows our guests to taste a little bit of everything, like how we would enjoy a big family dinner back home."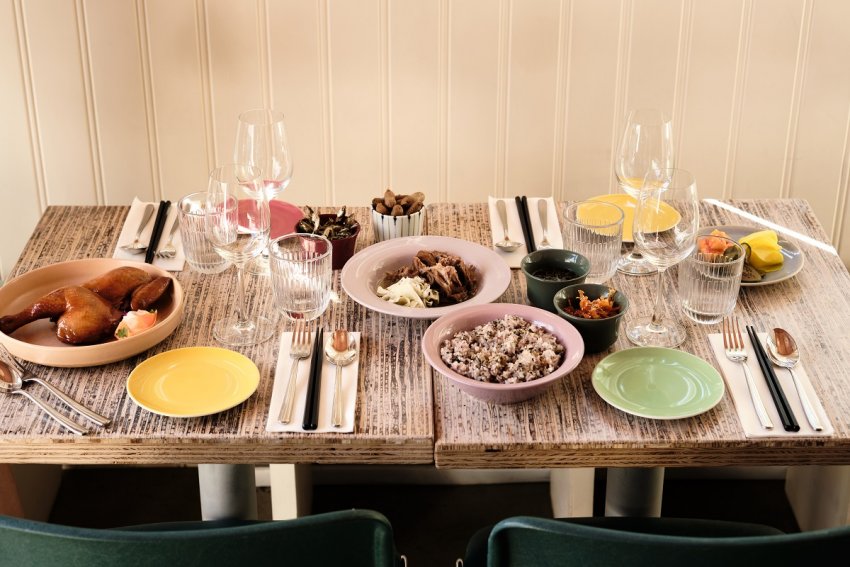 Because of Hanai's hyper-seasonal approach, the 'Ohana menu has the potential to change on a near-daily basis. So far, some of the menu highlights include a wild halibut cheeks dish with limu salt cucumbers, foraged seaweed, nasturtium flowers, and sansho peppers, and a squid luau entree with coconut swiss chard taro sauce, pickled onion, sesame, and chili pepper water.
Hanai's 'Ohana menu is priced at $60 per person with optional drink pairings available upon request. Hanai is open Thursdays through Mondays from 5 to 10 p.m. Reservations can be made online.