The week preceding the Vancouver Pride Festival, the city is already passionately embracing all things rainbow. From sidewalks to people toting rainbow spectrum apparel and even the steps of department stores like the Hudson's Bay downtown, the energy is building and it feels like the city is about to burst with, well, pride.
Of course, there is no shortage of lively events this weekend and leading up to the main festivities and parade on Sunday, August 5th, but where's a person to go if they want some good food and drink with a side of gay?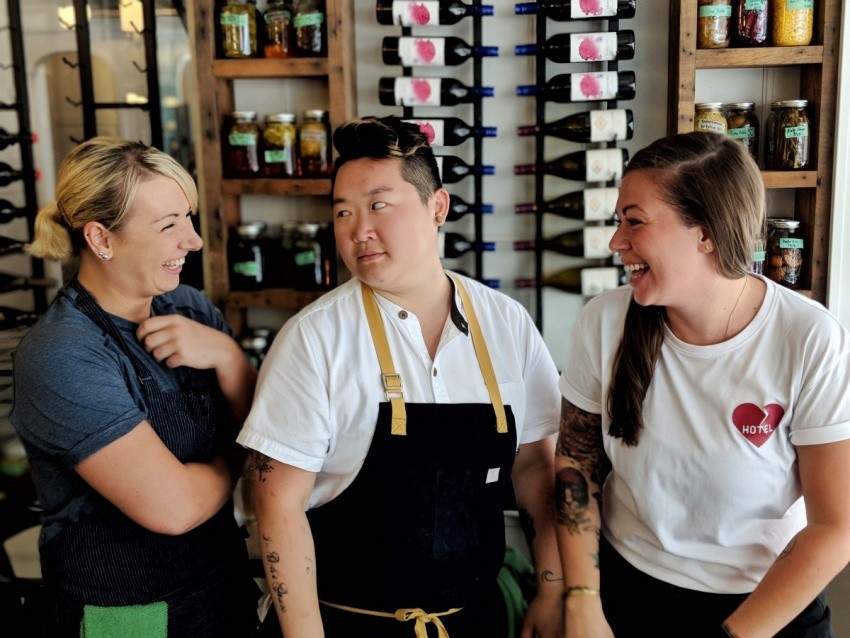 (pictured L to R: Royal Dinette sous chef Amanda Healey, executive chef Eva Chin and bar manager Kaitlyn Stewart)
Jokes aside, Royal Dinette's executive chef, Eva Chin, and its award-winning bar manager, Kaitlyn Stewart--both of whom identify as members of the LGBTQ2+ community--recently announced that they would be kicking off Vancouver Pride in a fun and fulfilling way by throwing the restaurant's inaugural Big Gay Luau on Thursday, August 2.
As the name implies, the evening will feature a myriad of Hawaiian-style barbecue dishes by chef Chin, like sweet and sticky Maui ribs, "poke me" bowls (oh my) and Huli Huli chicken wings, as well as list of big, fruity tiki cocktails created by Stewart.
"I grew up in Hawaii and these barbecue dishes are reminiscent of what I used to eat growing up," explains chef Eva Chin. "Of course, there will be plenty of Pacific Northwest influences on our Luau dishes in terms of using different local farmers and producers around us here in Vancouver like Cropthorne Farm in Ladner, B.C."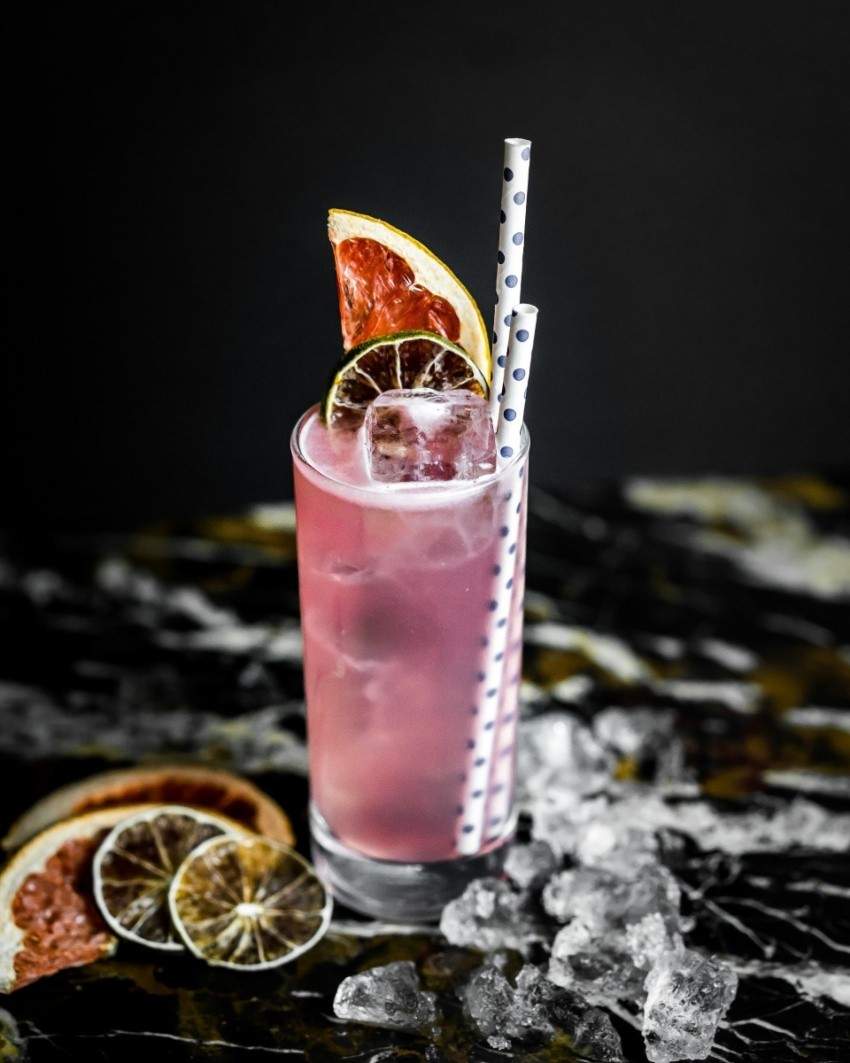 Dinette is encouraging patrons to wash down their Hawaiian dishes exclusively with Stewart's tiki drinks, which will include concoctions like Pride punch, a "Bi Tais" and "Daiqeeris" as $3 from each drink purchased will go towards local queer community resource centre, Qmunity.
"Both Eva and I really wanted to do something for Pride this year and put on a party at Royal Dinette," says Stewart. "We're showing some love with tiki drinks, Hawaiian barbecue dishes, and a whole lotta puns!"
The restaurant will be accepting reservations for the Big Gay Luau on August 2nd, but walk-ins are welcome as well and if you show up wearing a grass skirt, well, that's A-OK too.