It's a tough job, but someone's gotta do it.
At Mill Street Brewery, the job of recipe design, development and innovation of its beers falls on the shoulders of brewmaster Joel Manning, who has been with the company since 2005. Sure, it's a fun and envied position to be making beers for one of the most successful and oldest breweries in the country, but it's also serious business, researching the trends, local culture and tastes across Canada--Toronto, Ottawa, St. John's and now Calgary--to bring Mill Street's attention to detail to a much larger audience, especially for a craft brewery that is now owned by Labatt.
As the brewmaster, Manning mentors and helps local head brewers, like Calgary's Bennie Dingemanse, making sure their beers fit the bill as Mill Street beers.
"We want them all to be, although they're all very different, representative of the quality and the roundness and the balance and all the things that make Mill Street distinctive over the years," says Manning.
With Mill St.'s recent expansion into Calgary, we chatted with Manning and his team about applying the formula of recognizing and harnessing the uniqueness of each region and producing beers that speak to those in each.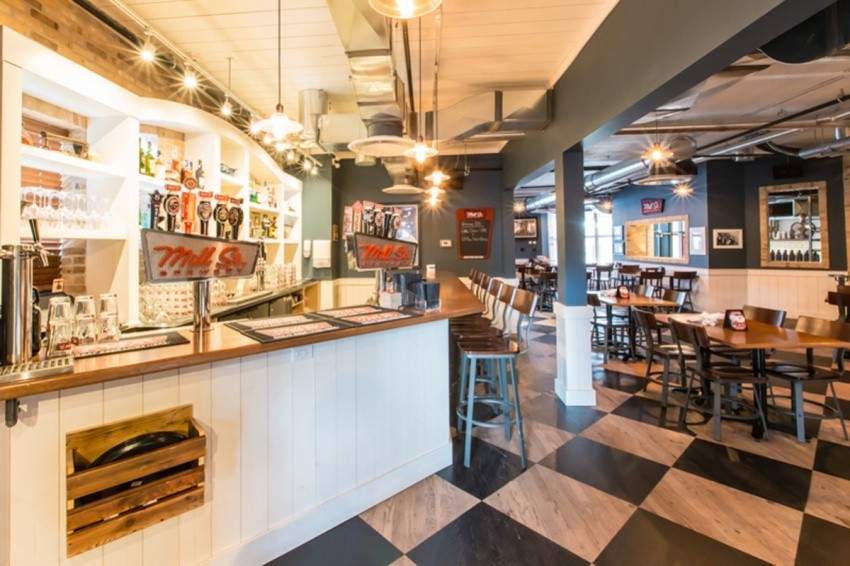 What are the distinctive qualities of a Mill Street beer?
The styles are certainly increasingly "out there" as we grow and as the market grows, as the leading edge becomes more eclectic. My philosophy and the philosophy i train into my brewers is that of restraint and elegance. I'm not really kind of hit-you-over-the-head brewer, never really have been. We make beers that are composed of a lot of really fine threads of flavours that all weave together that form a pretty rich thing. There are things you get sick of quickly, then there are things that you can drink, day in and day out, and they are interesting and it depends on what food you have with them or what context you're in. They vary and they show different facets of themselves. I think they are interesting but they are made of small flavours that makes them really usable and durable. The people that drink them should feel respected because it's brewed for them and not for the brewer.
How do you or your team go about scouting a location?
We wanted a place that would be a character place. Our St. John's brewpub is right on the harbour of St. John's. If you take 10 steps out the door, you'll fall into St. John's Harbour. So, for Calgary, we wanted a place that has some history and the place on 17 Avenue certainly has that. The bones of the building is really nice and it's a cool building. We were looking for almost five years before we settled on this, so this was not a quick decision for us. We want it to be respective of our neighbours and customers, and we want to help bring pub culture to Calgary. If we can be a, anchor that helps the development in that area, that's part of what we do as well. We've done it in Ottawa and we've done it in Toronto in the Distillery District. It's where the future is, not necessarily where the past has been. The combination of the old house and old 50s garage kind of architecture just works really well from an operational point of view: getting malt in, grain out, kegs out, that kind of stuff.
Are there different characteristics between different Mill Street brewpubs in different cities?
The beers we brew at each of the pubs are unique to the venue. And as we have grown with our brewpubs, our brewers get to know local farmers and producers and we increasingly use more and more local stuff. So, we truly make local beers in those breweries. That's another reason why we do the brewpubs. The same way we've grown in Toronto, based on being local producer, the idea of local is never gone. The brewpubs are really important in that they allow us to make beers that are relevant locally, both in name and history, and even style. We make different style of beers in different brewpubs. We are also the largest producer of organic beer in Canada. So, the idea of being tied to a farm and knowing your producers and the whole stream of ingredients and raw materials--barley and hops--that come into our brewery and being tied to a place in that sense is important to us. We will bring beers from regional brewpubs to the other regional brewpubs. So our brewers from St. John's will come to Calgary and will bring two or three of their beers and Bennie will co-host that brewmaster's dinner and talk about the launch. We have the ability and logistically to expose people to the regional differences and it's important to celebrate that.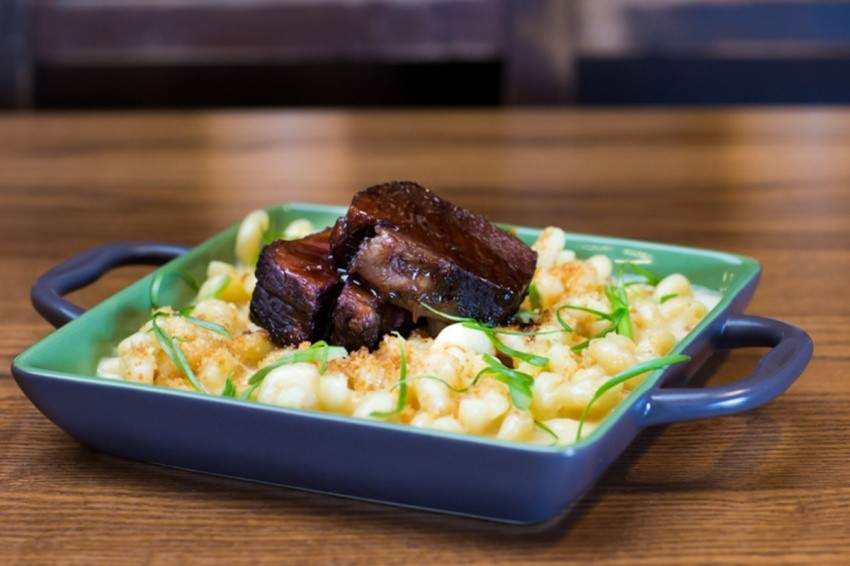 Is there a fingerprint that each place has on its own beer?
A little bit. Draught beers in St. John's is pretty new. People in Newfoundland drink a lot of bottled beer and they drink a lot of big brewery lager beers. But ,the history of that place is obviously very diverse, very old and very English, so a lot of the beers we make there are things like English IPAs and porters.
In Calgary, we are making different beers, more lagers. We're making pilsners and dunkels, but also we are making more Belgian beers. Bennie, the head brewer here is Dutch, and he's a big aficionado of Belgian beers and they're quite mild and interesting. So, there's regional differences but there's also personal differences between the brewers within Mill Street.
What would you say is the biggest difference between being a part of Labatt and what Mill Street was?
Operationally, we behave the same way we always have. It's as if our parents still haven't come home and the party is still going. There's no adults in the room. We still behave that way and it's really cool and they want us to. They want that culture. That agility of thought and creativity and constant innovation is something they really encourage. In fact, the only instructions I've gotten was to innovate more and get weirder. Now, we do have resources to pretty much anything we want, in terms of raw materials and ingredients and equipment. It's like, "Wow, I've never, ever, been able to get that hop or that malt or that yeast strain, ever!" I'm like a kid in a candy store. And, my ability to network to get cool perspective and old techniques is really cool.