Top Chef Canada no doubt helped Vittorio Colacitti gain even more attention in the culinary world, but it's his hard work and passion that's catapulted this chef to success. Colacitti opened the doors to his own restaurant, The Good Son, in 2014.
"We were immediately busy because of the show. It was a bit shell shocking," says Colacitti. Located on the buzzing Queen Street West in Toronto, The Good Son is serving up eclectic cuisine using wood-fire oven and grill while incorporating his Italian roots into his dishes.
On the menu you can find everything from ash-roasted eggplant and jerk shrimp to sea bream ceviche and wood-fired pizzas.
Colacitti says his restaurant has been a steady evolution filled with ups and downs. And if one restaurant wasn't keeping this chef busy enough, Colacitti is soon opening a second restaurant in Hamilton called Born and Raised.
What was the hardest part of opening your own restaurant?
You have no one to blame but yourself. It was a tough, but rewarding, experience. Finding solid staff and building a strong team has taken some time. It's been two years since I opened The Good Son and there's still things to continue improving on. To be busy from the beginning has been a blessing, but it's tough and takes a toll. I'm very happy to be still rocking it. This experience is challenging and fun.
What type of experience do you aim to bring to your guests?
I want to offer a world class experience. It's important to pay attention to every little detail. It's about atmosphere and creating a sensory experience that's memorable. I want people to think The Good Son is a great restaurant, not only in Toronto, Canada, but on a world stage. I think that Canada is still underrated. There is so much talent in our country. We have all the tools for greatness.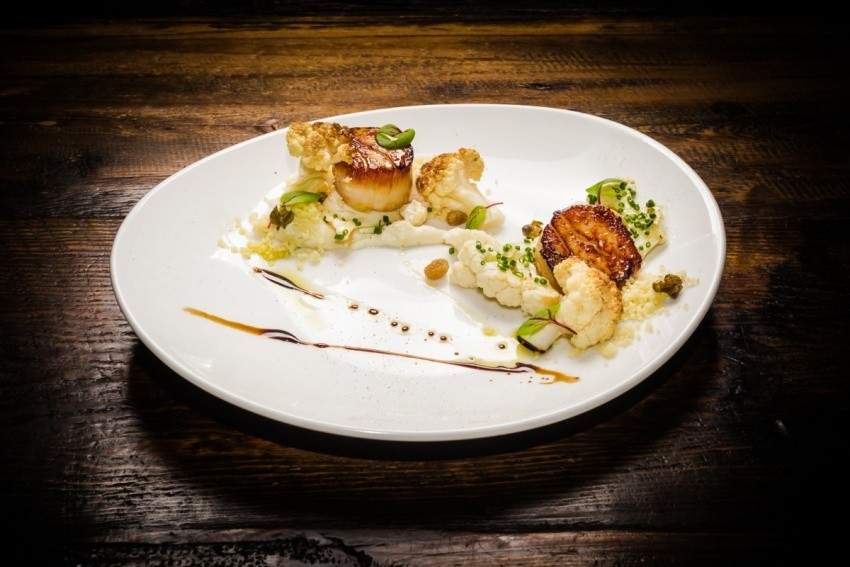 What attracted you to opening a restaurant in Hamilton?
I grew up in the Hamilton area. I was born in Toronto and then moved to Burlington. I have a lot of history there. Hamilton is a new frontier and this is an exciting business opportunity. I feel it's the right time for this area to be considered a destination. There are a lot of like-minded people moving there. Born and Raised is a 60-seat venue that will focus on fresh, local and seasonal ingredients. Guests can expect cold and wood-inspired dishes.
What advice can you give to chefs and service industry professionals about opening their first restaurant?
Be prepared. And make sure you have more funds that you planned on. Don't underestimate the cost, because it always costs more. The layout is very important. What experiences do you want the guests to be a part of? Be careful with your equipment choices. Some older and used models can work just as good, if not better, than buying everything brand new.
I hear you cook with a signature olive oil from Italy that is actually named after you?
Yes, that's right. I use it everyday. It's made in Abruzzo Italy and is called Olio Vittorio. My dad helps with the harvest every year. I love Italian olives. The cold-pressed oil holds so much flavour and savoury characteristics. It costs triple what other olive oils do, but it's worth it.
I think many people underestimate olive oil.
How do you deal with all the daily pressures of running a restaurant?
Stay healthy and cut down on alcohol. I was drinking almost every day when the The Good Son opened. I have since cut down and have more of a clear mind. I was working six days a week for a year straight. and it took a toll on me. A big lesson I learned is that you don't have to be there every day for you to have a successful business. You have to put your trust in your peers. My staff works with me, not for me. You have to try and achieve balance in your life.
What continues to drive you?
I have been blessed to work with great mentors. I want to inspire the younger generation of chefs. Although I was happy to be part of a culinary reality show, I think it can cloud the reality of what it takes to be a successful chef. Ultimately, we are servants in the food industry. I want to be the best leader and cook I can be. The idea of making choices in my life without having to worry financially is a goal of mine. I want my family to be taken care of. Without them, you have nothing.