Less than two years since opening the popular Hamilton restaurant, Born and Raised, chef Vittorio Colacitti is expanding his Hamilton network with two exciting new places to eat and drink, across from the restaurant on James St. North, but the growth of this small corner of Hamilton represents a wider change in the city's hospitality scene.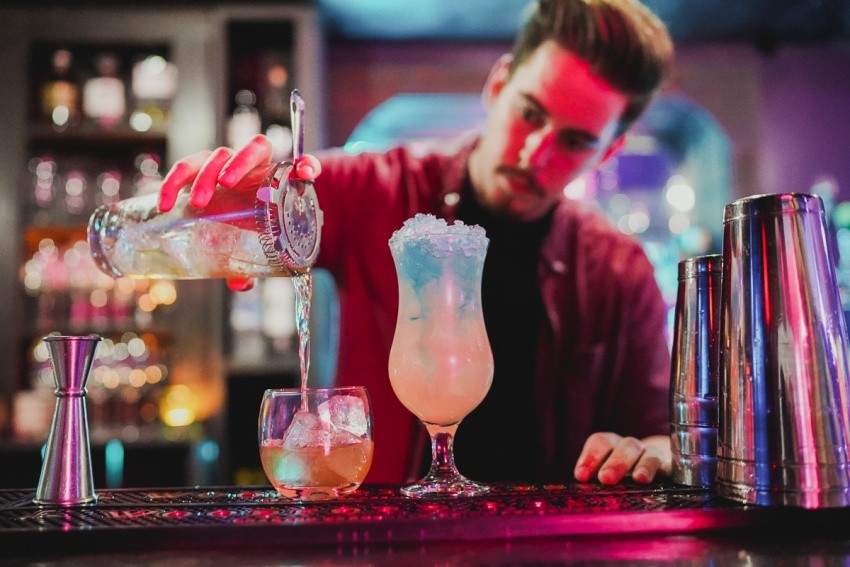 Shaolin Underground
The first, which opened in March 2018, is Shaolin Underground, a downstairs Asian restaurant and bar featuring street food, cocktails, beer, sake and soju. The small menu, served until 2 a.m., is late-night fantasy food, including wood-fired bulgogi short ribs, Shaolin bao, and Thai red curry.
There's something exciting about walking down a set of stairs into an unknown space for the first time. The anticipation is amplified by the lighting and décor at Shaolin, where soft magenta hues are contrasted with a mirrored ceiling, slick leather seats and bar-height tables along one wall, separated by thin curtains, creating private booths. It definitely feels Japanese-inspired with an illicit, sexy speakeasy feel that is slightly disorienting, in a really good way.
"We wanted a cocktail lounge, kind of like an opium lounge from the old days…" explains Colacitti.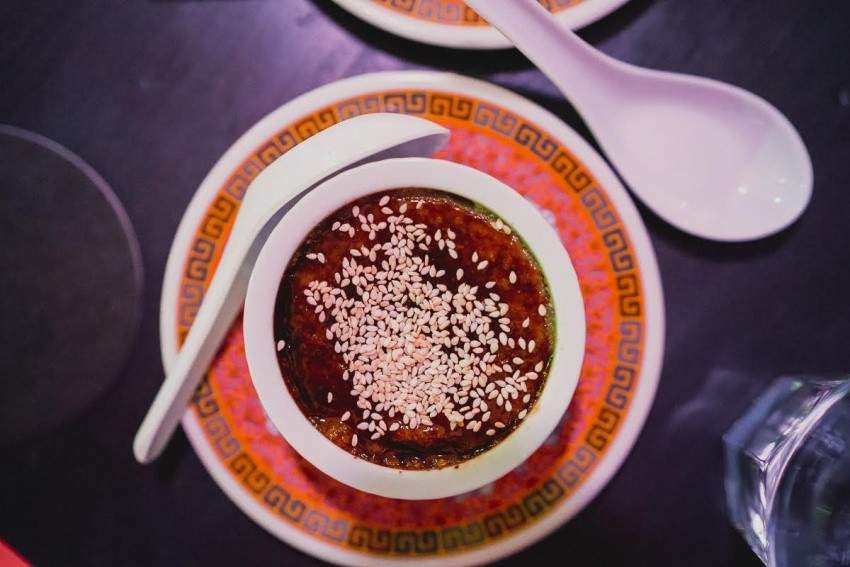 At the back of the small room, there's live music, and tonight, it's from DJ Big TRBL, A.K.A. Tim Tickner. Tickner is not young (in fact, he sells himself as the #worldsoldestDJ"), but he's totally fresh. As he pumps out tunes "from the LA electronic scene", enhanced by his own efforts on a digital drum machine, he peers out into the hazy pink space, hailing customers as they come down the stairs. His wife, Tina, sits near the entrance barstool sipping a drink. "I'm Mrs. Trouble," she says.
The first few moments inside Shaolin feel like you've stepped inside inside a David Lynch film. It's raw, friendly and a little left of centre: the kind of place you want to stay all night. "It gets pretty lively in here," says Colacitti.
Taqueria Marina
The second in Colacitti's growing Hamilton empire is Taqueria Marina, which opened in June, located right above Shaolin, with tacos, Spanish and Mexican drinks and cool Latin beats.
Colacitti's business partner, Sebastian Sanchez, is no stranger to making tacos. The cooking techniques and the name are both passed down from his great grandmother, Marina, who had a fonda (a small home-like restaurant) in Autlan, Mexico. "Taqueria Marina is Sanchez's opportunity to showcase the food he grew up with," says Colacitti.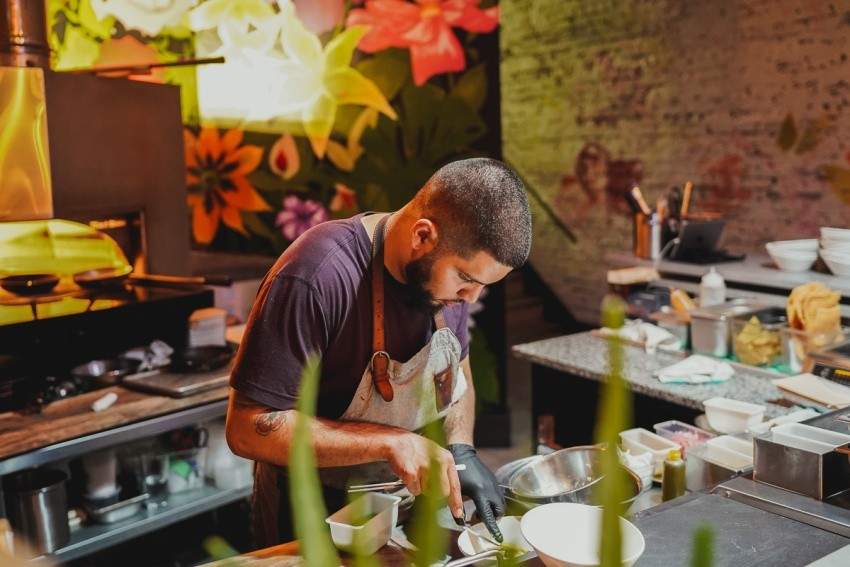 The current snack menu at Taqueria Marina offers four traditionally prepared tacos, including modern flavours such as the mole de coco: pacific white shrimp, coconut-cashew mole and salsa verde. The masa for the tortillas are ground by hand on a traditional stone metate, using heirloom corn, sourced from Masienda in Oaxaca, Mexico. In the back of the kitchen, which is shared by Shaolin, there are bags upon bags of Mexican heirloom corn. "We had to purchase 1,000 pounds," explains Colacitti. "They delivered it right to the door. One day, we turned up and it was just there, waiting."
Although they share a kitchen, Taqueria Marina and Shaolin offer totally distinct flavours and atmospheres, which are in turn, unique from the popular Born and Raised.
"Italian, Mexican and Asian are basically the three cuisines that I love," says Colacitti.
Hamilton on the rise
Colacitti has been leading change in this part of James Street for the past two years, but he says the best changes in Hamilton are yet to come, in terms of the landscape of the city. "Since we've been here, there's certainly been an influx of more talent in the hospitality industry, which has been great. A lot of things have come that weren't here before."
"I think the important thing to distinguish is that Hamilton is its own city. People think it's an offshoot of Toronto, but it's not, not even close. It's totally different."
To celebrate Hamilton itself, Colacitti has set aside a gallery space in the front section of the new building to showcase local art. Open to the street, the gallery has local paintings, and clothing by local streetwear company, Girls With Gunz.
Soon, there will be a photography exhibit in the actual restaurant (Taqueria Marina) of all the founding essential people of Hamilton in the last five years. "These are the original people that were already doing stuff before Hamilton started garnering so much national attention," says Colacitti.
Portraits will include Lou Molinaro, founder of the live music venue, This Aint Hollywood, and Max Francis, who founded the iconic. True Hamiltonian clothing line.