This week, we conclude our pandemic-related anniversary series looking back at the various ways in which Canada's hospitality industry has been affected by the COVID-19 virus over the past twelve months.
Although the pandemic continues to plague the industry in a multitude of ways, providing the perspectives of the culinary entrepreneurs, chefs, and hospitality professionals who have been among the hardest-hit of any businesses across the country remains as important as ever.
From an award-winning chef/owner of four acclaimed Toronto eateries to a pair Vancouver-based restaurateurs who have each been forced to adapt and adjust their business models to navigate their ever-changing culinary landscape, here are some industry thoughts on how the pandemic has forever changed our country's food and beverage scene.
What are your feelings towards operating while the pandemic continues?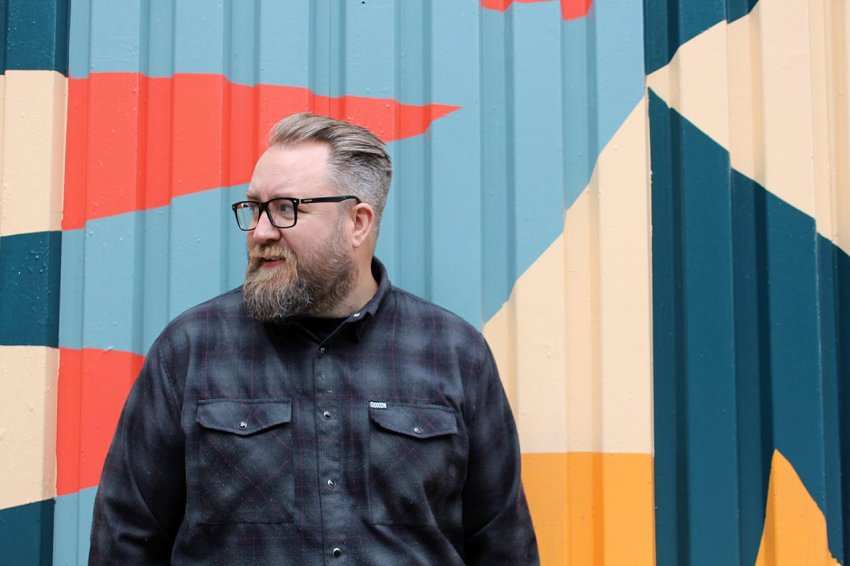 "My first thought was 'How we are going to keep our employees and customers safe?' That thought has not changed since March of last year. Without the guidelines presented to the hospitality community from the BCRFA, we would all still be struggling continued lockdowns and closures. The very hard work of our industry, following those guidelines and bringing back customer confidence, has made the BC hospitality industry stronger than most other provinces." - Robert Belcham, co-owner of Vancouver's Popina Canteen and Popina Cantina.
"Operating during the pandemic is very stressful. People are discouraged from eating and drinking, and socializing outside the home, so that has a direct impact on what we do. Rules continue to change and we have to keep adapting. Change is not easy and it can be expensive. The silver lining has been an amazing outpouring of support from our customers and community and the collective push to shop local." - Odd Society Spirits founder Gordon Glanz.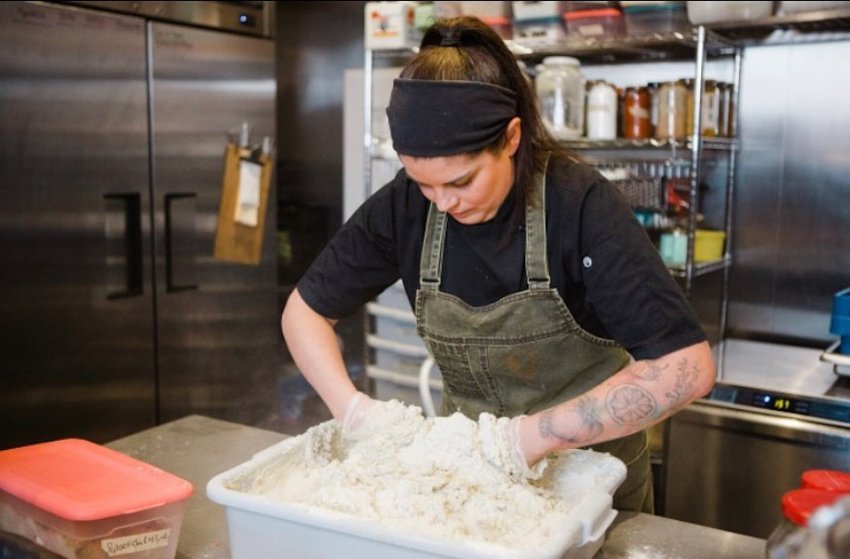 "Part of me wouldn't be surprised if takeout sales go down as things 'normalize', but so far everything I thought that was going to happen, hasn't. I sometimes wonder if the pandemic has permanently changed a person's eating habits; where going in to eat [at a restaurant] isn't what people fully desire anymore?
"We are now focusing on expanding our line of packaged foods, sauces, cheeses...that kind of thing. COVID-19 pushed us to grow faster than I would have ever expected. We see that there is a huge demand for the kind of plant-based products that we're making and we want to continue to fill that demand." - Lauren Marshall, chef and owner of Real Fake Meats in Halifax.
"We continue to have a socially-distanced dining room layout and have installed dividers at registers and between dining tables, where possible. We have implemented increased sanitation policies and cleaning schedules and have installed clear signage for guests and employees' of the enhanced health and safety protocols in place. We operate a service which ensures minimal or no contact for take-out packaging and service to the guest table. After almost a year of these practices, they are second nature and we will continue to ensure that these high standards are maintained after the pandemic." - The Nuba Group managing director Tim Mudd.
Is sit-down service a high priority for you or have you been able to find other revenue sources since last March?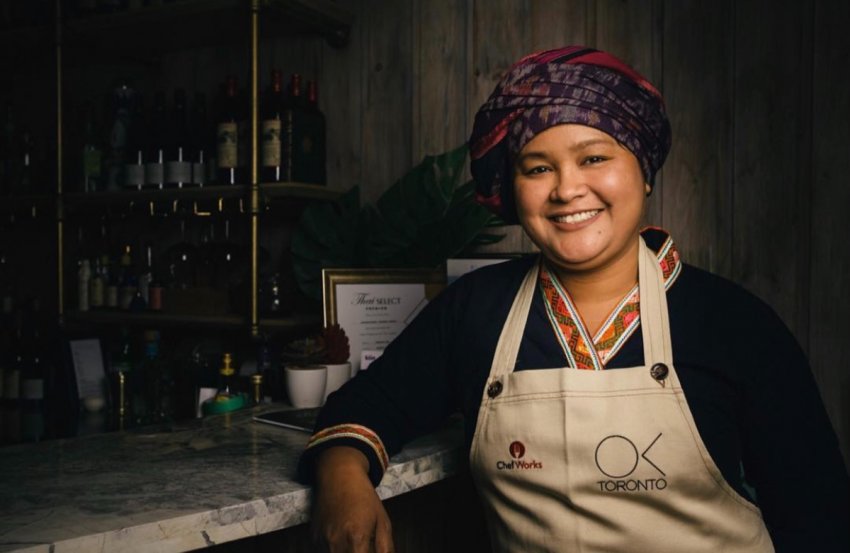 "We have been lucky enough to be able to do steady take-out and delivery business since last March. But it's still been a big hit for us financially without sit-down service–before the pandemic, dine-in was about 75 per cent of our business. So yes, sit-down service is certainly a high priority for us in order to get our bottom line back to where it was pre-pandemic.
"Plus, it's just so sad to see our restaurants sit empty. I think back to the nights when our restaurants would be packed with people–it would be loud and full of laughter and music pumping in the background. We all fed off that energy, so I can't wait until we can fill our dining rooms again with people and that energy. Especially with our new PAI Uptown location–it's a big, beautiful space and I cannot wait until we can open for dine-in and see that space packed with guests." Toronto chef and restaurateur Nuit Regular.
"Sit-down service will always be at the core of our business. We were lucky in Saskatchewan to only have our dining room closed for three months. We knew that with reduced capacity, we would have to get some other irons in the fire so we expanded into takeout/delivery and an online store for heat and eat items." - Beth Rogers and Thayne Robstad of Saskatoon's Hearth Restaurant.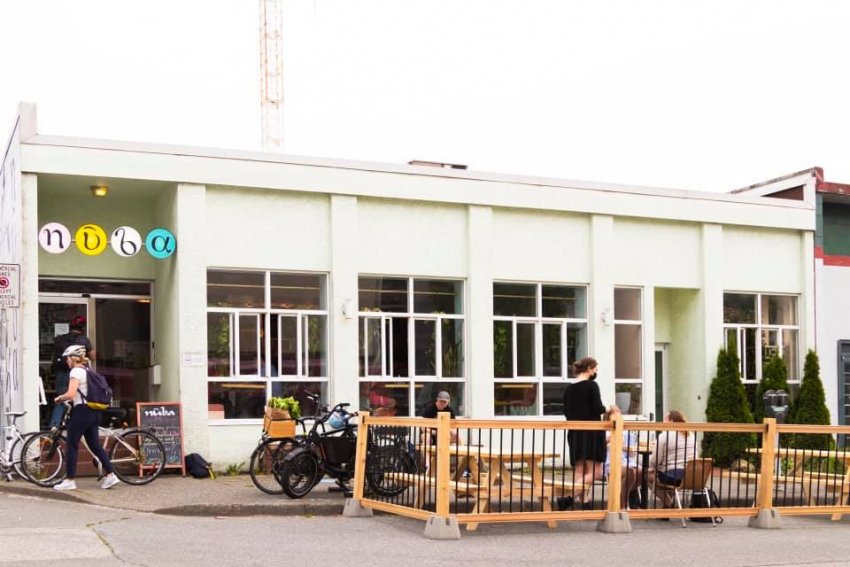 "Revenues from alcohol and beverage sales are a large component of the business, so getting back to an increased table setting and sit-down service will contribute to the overall success of the restaurant operation. Prior to the pandemic, Nuba Catering had a very well established and loyal customer base, but since a high percentage of companies and corporations have moved staff to remote work, we are not currently receiving the office catering requests we traditionally saw.
"Weddings and other family events were a large part of our business, which has been virtually eliminated as a result of the pandemic. Large buffet and platter-style offerings have now become individually plated dishes for the few corporate orders that we do receive. Nuba has [also] had success with producing 'Nuba at Home' meal kits and certain product lines through third party distributors." - The Nuba Group managing director Tim Mudd.
Do you think restaurants have been treated unfairly in terms of having more restrictions placed on them than other types of businesses?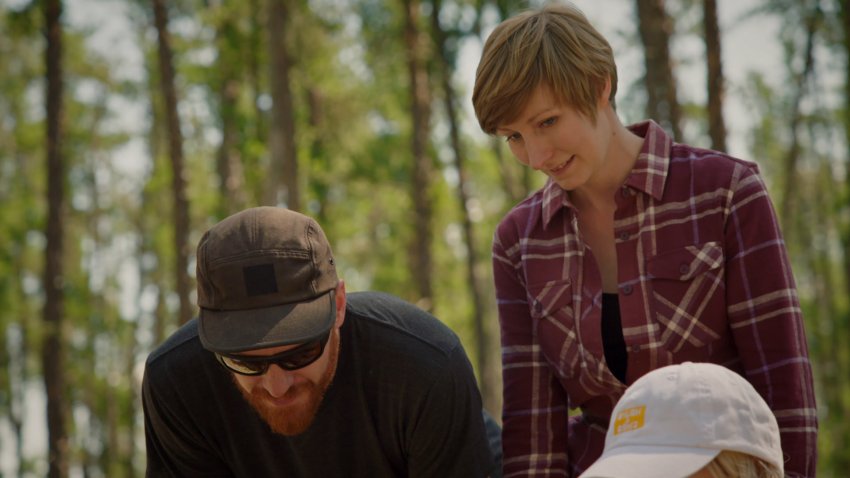 "No, we don't. Most of us just experienced our first global pandemic. The first pancake you make is never the best, right? We would like to think that most people in government and the health authorities were doing their best to keep us all safe. In Saskatchewan, although our capacities were severely limited, we could operate most of the time. I am not sure about how we would feel if our mandated shut down had been extended." - Beth Rogers and Thayne Robstad, co-owners of Saskatoon's Hearth.
"I think that big-box stores and national non-restaurant chains have definitely benefited more than the small business operations. The only businesses that ask for names for contact tracing are restaurants. The hospitality industry has done way more to keep its employees and customers safe than most other industries out there." - Vancouver chef and restaurateur, Robert Belcham.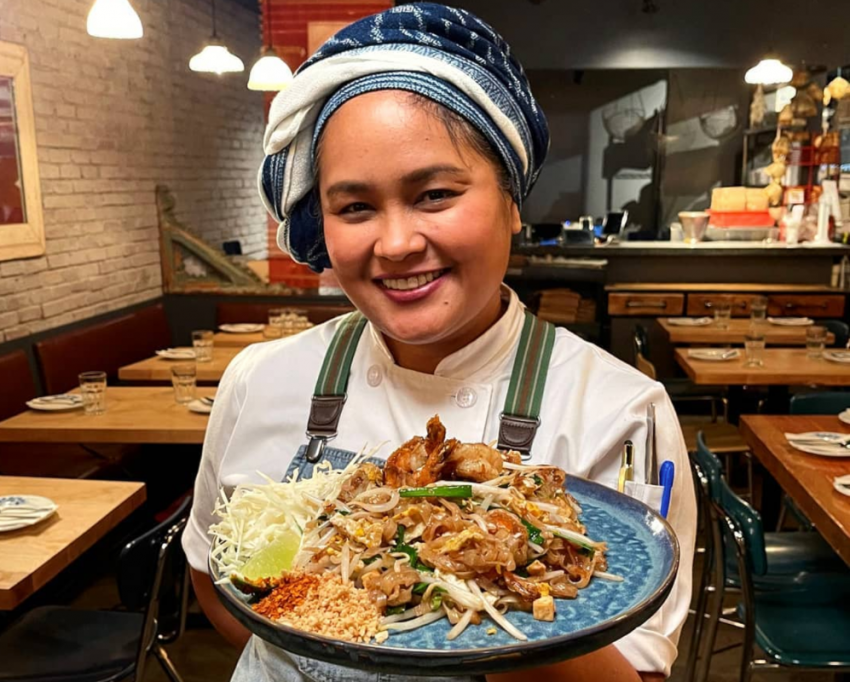 "Yes. We're all for doing our part to help minimize the spread of this terrible virus, and if the government thinks it's best to lockdown, then we're all in. We're happy to do our part to help keep our staff, our guests, and our community stay safe and healthy. When the first lockdown was announced last March, our restaurants remained closed for almost 2 months, even though we were allowed to reopen for take-out and delivery. The government was asking us to stay home, and we wanted to do our part because we believed this was the right thing to do, even though it was difficult for us business-wise.
"We just don't think singling out certain businesses, like restaurants, is helpful. It creates mixed messages, and if you're asking people to stay home but then making exceptions for these businesses but not others, then the most effective thing would be to shut everything down. I understand that essential workers like frontline healthcare workers and grocery stores still need to remain open, but let's shut everything else down for a certain amount of time...and then everyone can reopen again. But restricting certain businesses and not others, and constantly moving between shutting down for another lockdown and reopening for limited capacity, is very hard on us." - Toronto chef and restaurateur Nuit Regular.
Complete this thought: My hopes for the Canadian restaurant community by the end of 2021 are…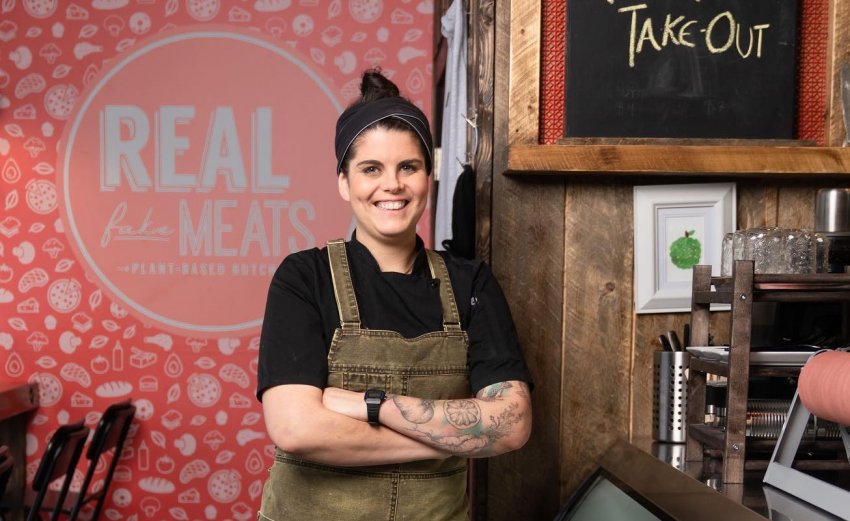 "That local restaurateurs will continue to work together and support each other. One thing that I have noticed throughout these past twelve months is that the restaurant community is in cahoots with each other more than I have ever seen before. There is a lot more communication between restaurateurs whether personally or publicly via social media.
"Before this pandemic, the restaurant industry could often feel like 'every person for themselves', but now I see that there's definitely more of a love and respect for one another. We're all going through something big together and it's really scary, but we also know that there are so many other restaurateurs going through the same thing. We are not alone." - Halifax chef and restaurateur Lauren Marshall.
"We need to take this opportunity to reset our industry. Fix the problems of the past and build a strong foundation for all foodservice establishments to better weather these types of events. Building resilience is key.
"How do you do that? Well, evolve your business to a no-tipping or service-included model. Pay your employees a living wage based on the geographical area you live in. A mandated minimum wage is asinine and does nothing for the business. Make a 40-hour work week the normal course of hours for back-of-house and managers. Start charging your customers the real value of the products you serve. If you don't treat your menu items as valuable, your customers certainly will not." - Robert Belcham, co-owner of Vancouver's Popina Canteen and Popina Cantina.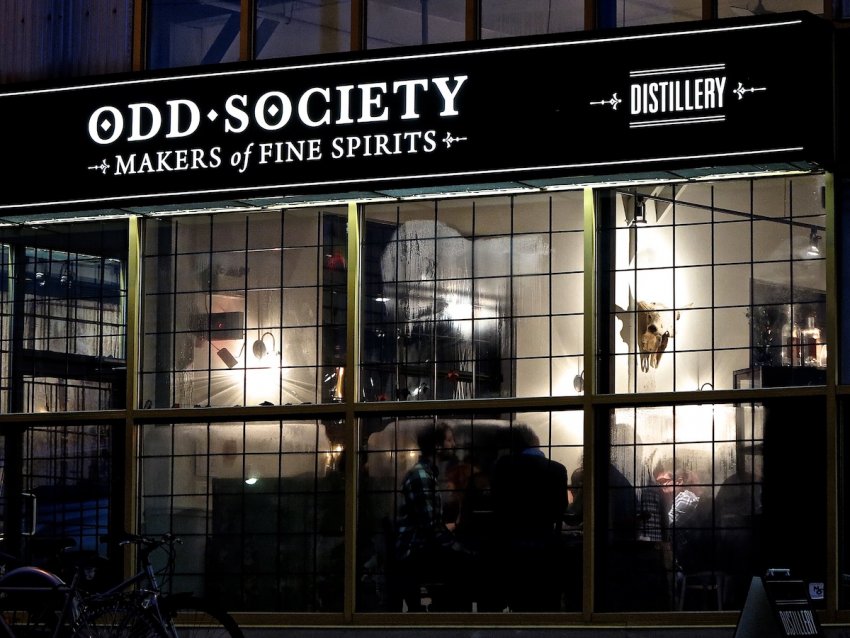 "A complete withdrawal of restrictions, a return to normal seating capacity allowances, and a permanent adoption of the temporary outdoor patio measures that have proven to be very popular. Even in non-COVID times, people like to spend time outdoors so why not make the process of creating outdoor seating space less draconian." - Vancouver's Odd Society Spirits founder Gordon Glanz.
"That we can return to normal dine-in service. I hope we can fill our restaurants up with guests, and that restaurants become the lively, vibrant places that we love so much. Because for me, it's not just about bringing great food to my guests–it's being able to interact with them, to see the joy on their faces as they taste my food and share a meal with their family and friends, and bringing positivity and happiness into people's lives.
"Food is all about bringing people together. It's been such a stressful year, so I look forward to being able to create that atmosphere again in my restaurants where things are happy and normal and joyful, so that we can bring positivity to everyone–for myself, my staff, and my guests." - Toronto chef and restaurateur Nuit Regular.