Natural wine lovers in Calgary have a great reason to head to Our Daily Brett this Saturday for a special collaboration with Edmonton's Garneau Block.
Currently celebrating its fourth anniversary, natural wine importer Garneau Block is doing a mix of pop-ups to celebrate, with the first being a stop in Calgary. It's event is dubbed "The Great Spaghetti Western" and will see some fun Italian creations by Our Daily Brett paired up with dynamic wines that Calgarians may not have had the opportunity to try before.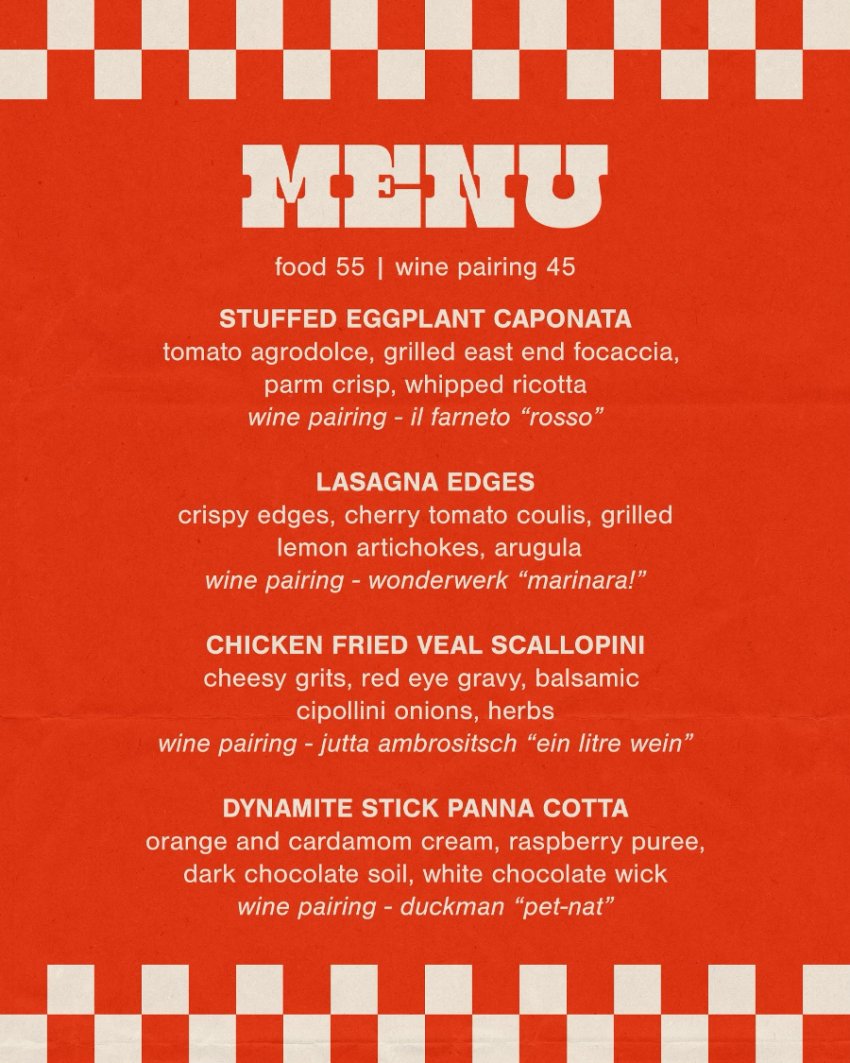 Tickets for the four-course dinner are $55 with a wine pairing option for an additional $45. Wines include the "highly sought after" MARINARA from Wonderwerk LA and can also be ordered a la carte by the glass or bottle.
Garneau Block's fourth birthday dinner is taking place on Saturday, February 25 at Our Daily Brett Market & Cafe (1507 29 Ave S.W.). Reservations for the dinner event can be made via OpenTable.