Toronto has no shortage of major food and drink festivals, but there will be one more in& town come September as Food Network Canada has just announced the brand-new GRAZE TORONTO.
Set to take place from Friday, September 22 to Sunday, September 24, 2023, at Corus Quay and Sugar Beach, Food Network Canada's inaugural food festival will see a robust lineup of Canadian celebrity chefs taking taking part in chef-led tastings, food demos, cooking classes, interactive exhibits and more. The festival will be hosted by Wall of Chefs host Noah Cappe and will feature familiar faces such as Lynn Crawford, Andrea Nicholson, Nuit Regular, Christine Cushing and Roger Mooking.
The festival is a collaboration between FNC and its parent company Corus Entertainment, as well as Eatertainment Events & Catering.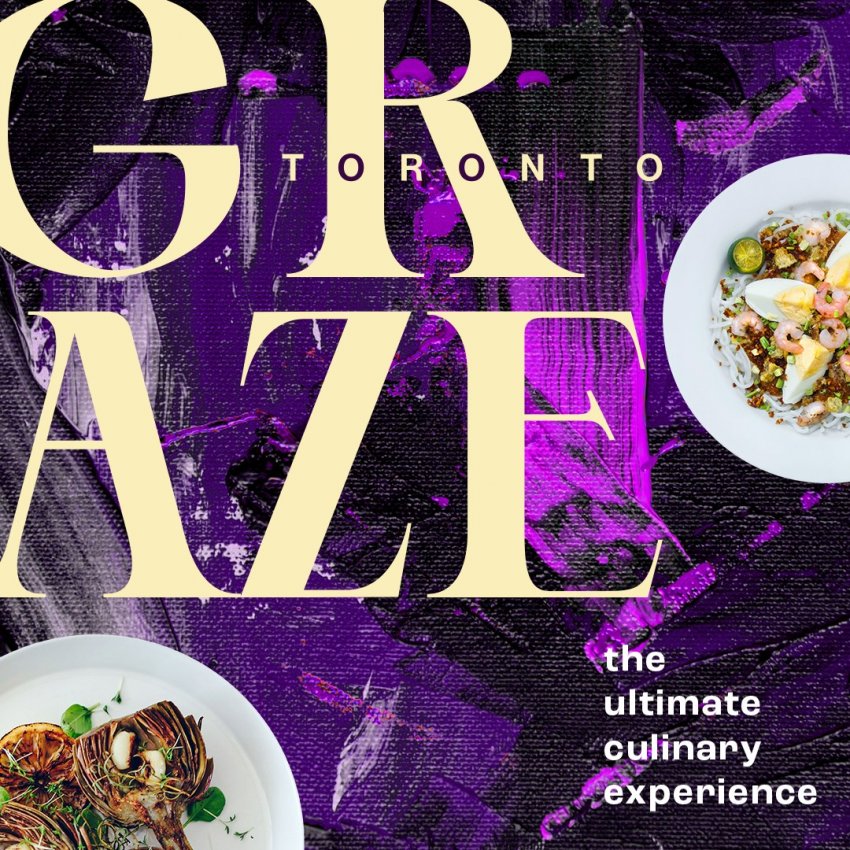 "GRAZE will be a one-of-a-kind, premium food event with a high-intent audience ready to engage with the festival's offerings and sponsors," said Dervla Kelly, SVP Marketing & so.da, Corus Entertainment, in today's announcement. "GRAZE is offering sponsors with custom activations and opportunities with the renowned chefs, all supported by the power of Corus and its marketing megaphone."
GRAZE TORONTO also promises to also offer a mix of pop-ups by some of Toronto's most notable restaurants over the three-day stretch.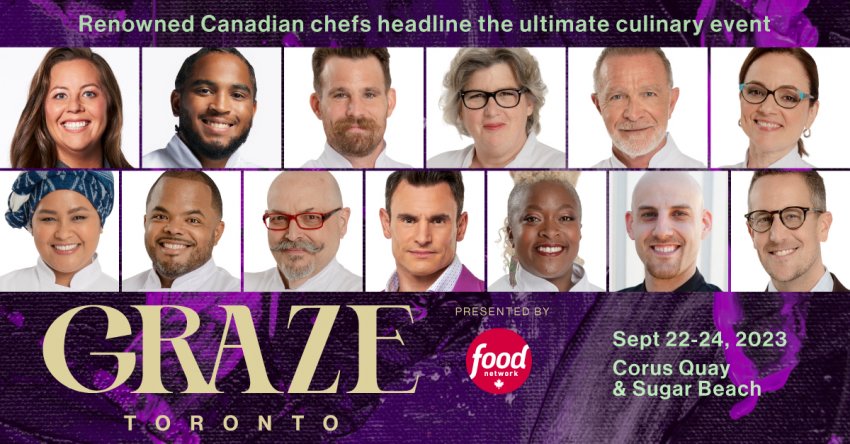 More details on participating restaurants and other entertainment aspects are to be announced in the coming months. Live music and local art installations can be expected as well.
For future updates on GRAZE TORONTO (happening Sept. 22-24, 2023, at Corus Quay and Sugar Beach), follow the festival on Instagram - @graze_toronto