Vancouver's Juke Fried Chicken will be bringing back their famous Turducken Feast meal kits for Thanksgiving this year. The meal kit will be available from October 8-10 and offers enough food to feed four adults.
The meal is gluten free and features a roasted chicken, turkey and duck all together for a delicious and unforgettable feast. This is paired with a variety of traditional Thanksgiving dinner sides like scalloped potatoes, Brussels sprouts with bacon jam, roasted squash and carrots and much more, along with detailed written and video instructions from Juke chef and co-owner Bryan Satterford.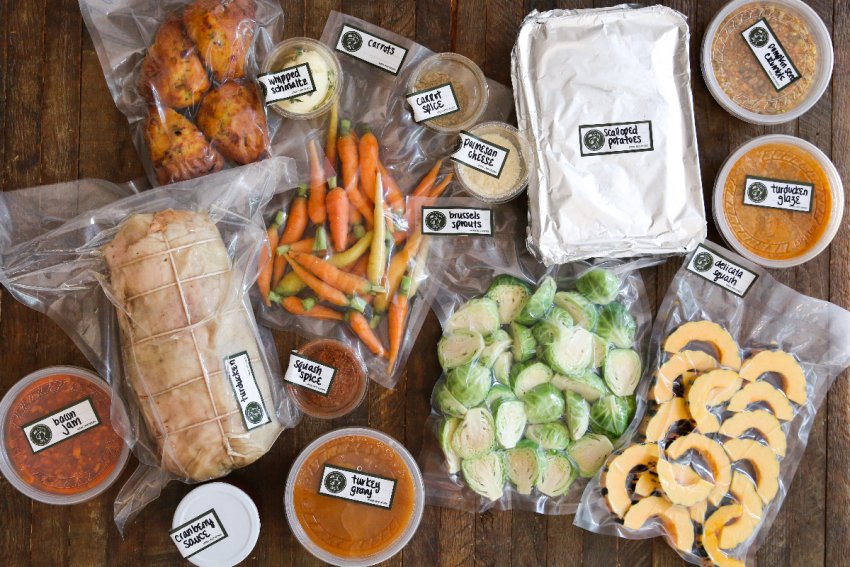 The meal kits will be available for pickup from October 8-10 and can be ordered online at Juke Fried Chicken's website until October 5.