In terms of both geography and cultural backgrounds, the idea of diversity is something we discuss a lot at Eat North HQ when it comes to Food Network Canada's most popular competition series Top Chef Canada.
Like many things in the food world, the 10-season (and counting) series first struggled to offer a fair balance of male and female (and, more recently, nonbinary) competitors. Year by year it has improved its spectrum of competitors and in Season 4 (2014), Rich Francis became the first Indigenous chef to appear in the cast.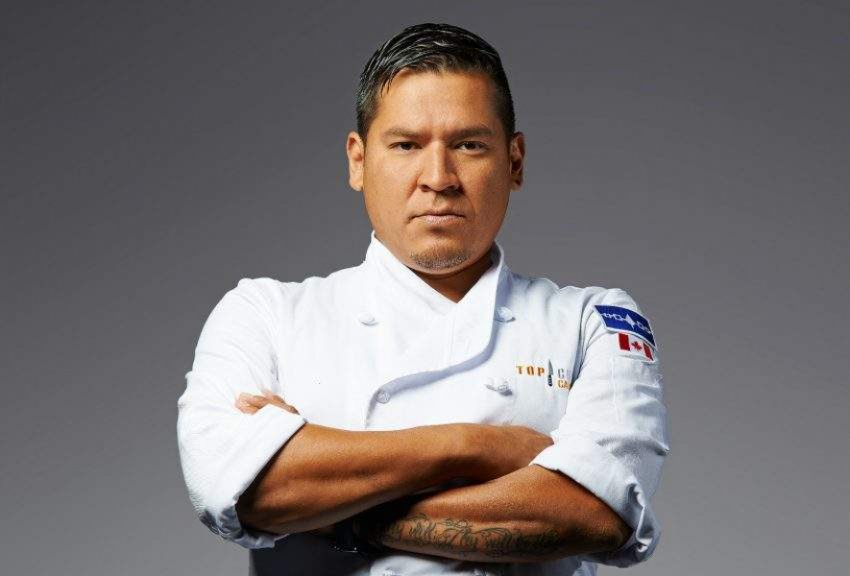 Other shows like Firemasters and Wall of Chefs have readily incorporated Indigenous chefs like Jenni Lessard, Shane Chartrand and Christ Bruneau-Guenther on their judging panels. Bruneau-Guenther has also appeared on Top Chef Canada as a guest judge.
To date, over 100 chefs have competed on Top Chef Canada but only 4 are Indigenous. We are hoping this number will continue to improve over time, but for now, get to know (and celebrate) these TCC alum.