"I can craft a wild leather armour suit, but using words to describe how a place makes me feel is not as easy," admits Kat Marks, fashion designer, as she laughs.
The Calgary native runs her leather workshop out of Archeloft on 1st Street SW, where she makes an array of wearable art: leather motorcycle accessories, bracelets, bags, wallets, custom chef gear (pictured below) and a lot more.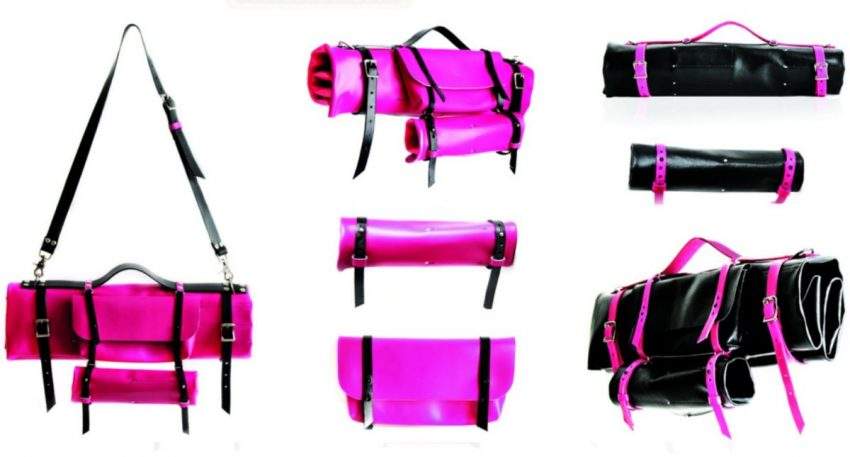 Here's where this creative mind likes to eat around Calgary when she's not cutting, curing and assembling unique leather pieces.
Breakfast
I don't often eat breakfast. So, coffee at Tim's is what I have. What can I say? Tim's is my favourite. I'm not a fancy coffee drinker. This is what I missed most when I lived in London, large coffee with two creams.

Lunch
Lazy Loaf and Kettle: It offers custom sandwich order, just like LETHRBAR by Kat Marks. You can pick and choose what you want, it offers delicious baked good, and you could have coffee for hours then walk by the river.
Dinner
Nick's Steakhouse & Pizza: It has dark amber glass and a vintage feel of 70s luxury. Imagine sitting there with a perm and a man with a beard. It's warm and inviting and unworldly; it feels like home. It has the best steak in Canada, and an open window to view the grill.
Drinks
Fairmont Palliser: I love going to the Palliser for a late night drink, from delicious wine to an old-school Manhattan. It's a place for intimate conversation, a warm atmosphere and exquisite tastes.
(Photo of Fairmont Palliser Oak Room's Piña Agave Punch from Instagram.)