Sometimes, being in Western Canada, it's hard to get Canada's fashion capital, Toronto, to take notice of you unless you do something to really stand out. Calgary's Nicole Rita Tomney and her abbreviated namesake line, NRT Fashions does just that with her couture womens and mens lines that break away from the typical by blending the worlds of wearable art and everyday style.
After graduating from Blanche MacDonald Centre in Vancouver close to a decade ago, Tomney returned to Calgary in 2010 to start her unique line that has been growing steadily ever since.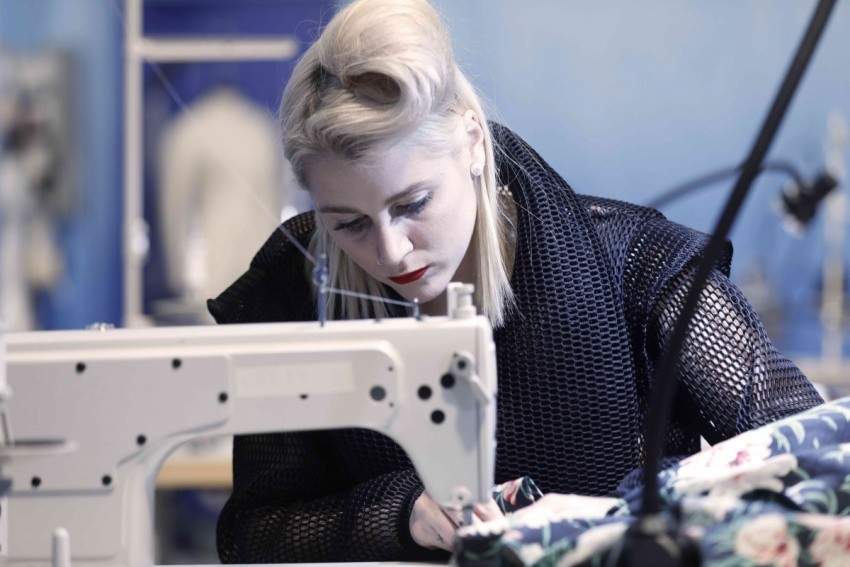 She has shown in a variety of fashion shows and events across North America over the years and is continually launching looks that keep people coming back for more. This Sunday, NRT will take to the Stitched! set where she will compete against other designers from across the continent for a big cash prize.
You can catch Stitched! on Slice on Sunday night, but for now, here's where Tomney loves to spend time enjoying good food, drinks and company around her hometown of Calgary.
Breakfast
My favourite breakfast place in Calgary is Diner Deluxe. Not only does this diner have amazing locally sustainable food, but an awesome atmosphere, with a vintage diner vibe and local artists work gracing the walls.
Lunch
If I'm going for lunch, the best spot to hit is The Ship & Anchor Pub on 17th Avenue. Cheap beer, pub food, friendly faces and live music!
Dinner
It's one of the most popular places for dining these days and I am biased, as I used to be a server at two locations, but Cactus Club is my go-to restaurant for dinner. They always have one or two of my favourite items, including the calamari that tastes just as good as it did eight years ago. You also can't really go wrong with a great drink list and a [place that has] a menu option for everyone.
Drinks
My favourite place for drinks is a hole-in-the-wall called Shelter. I was told by countless people I needed to check this place out as they have gas masks on the wall, which is a part of my ready to wear clothing line logo Drop Dead, and I was not disappointed. With hundreds of light bulbs on the ceiling, gas masks covering the walls and a dingy bunker feel to this small cocktail lounge, I feel like I'm in another world. Even better, they serve up delightful drinks like the Blood Diamond.