After immigrating to Canada from Mexico, Van Yanez was able to fulfill his dream of working with the costume department for Cirque du Soleil. At the age of 40 and having graduated from Ryerson University's Fashion Design program in 2017, Yanez may seem to be getting a late start in the fashion world, but in every creative realm, there is room for talent at any age, so he's not letting anything get in his way. Yanez is currently working on his first fashion line, which will hopefully make its debut at some point in 2019.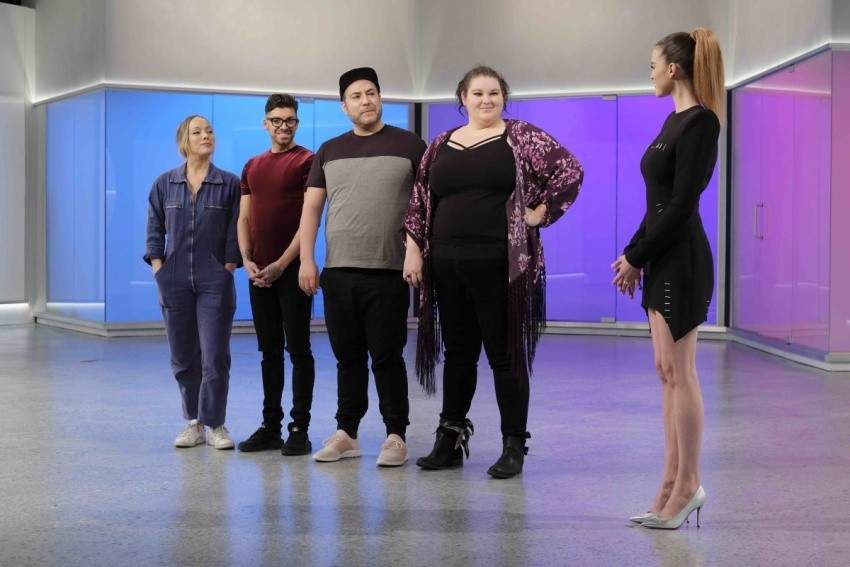 This Sunday, Yanez will be competing against three other North American designers for a big $10,000 cash prize in the latest episode of Stitched! on Slice. Recently, the design competitor took a few minutes to share some of his favourite spots around Toronto with us. Will he be having celebratory drinks at Marben come Sunday night once Stitched! ends? We'll have to wait and see.
Breakfast
Well, it used to be Cardinal Rule, but that closed last year. I have yet to find a new favourite, but for now, I can say I like Easy Restaurant on Queen Street West. The decor is retro and kitschy. It's a small place though, so you've got to know the time of the day it is not busy. Otherwise, you may be waiting for a table for a while! The food is quite good, especially their Mexican-style quesadilla. Prices are reasonable and you get large portions.
Lunch
Grasshopper is a vegan restaurant with a relaxed atmosphere that has delicious dishes such as the mac and cheese with pulled "pork" (you can't tell it is not the real thing). They also have fried "chicken" and waffles on their brunch menu that are to die for. The food is excellent. Whether you are vegan or not, it is sure to please everyone!
Dinner
Bannock has great service, takes reservations online--I do not like to wait for a table--Canadian inspired cuisine, amazing poutine, French fries pizza with duck fat and delicious fish and chips. They constantly rotate their Canadian-made craft beer choices, which is excellent [to see].
Drinks
The staff at Marben are always great and the drinks here are amazeballs. My favourite one to order is the Bijou (Bombay Sapphire, Green Chartreuse, Marben Vermouth and Angostura Orange). I love the vibe too. It's sort of pub-chic fab. They also have a great selection of wines and the food is good too, especially their John's Burger (Black Angus beef, braised brisket, aged cheddar, beef fat brioche, Branston pickle, fries, slaw).