Ever a Prairie girl at heart, Caitlin Power's namesake brand was started in Calgary, Power's hometown. Filled with inspiration and passion after graduating from fashion design at Lethbridge College, the young designer has now relocated her studio to Toronto, where she creates her collections in the city's fashion district.
Over the years, Power has received plenty of national attention for her confident and sophisticated quality present in each of the line's fashion pieces. Commended by Elle, Flare, FASHION, Etalk, CBC and plenty more, the designs illustrate the care and attention to detail essential in producing indisputable fashion excellence. The mastery of Power's work has earned the brand a spot multiple times on the runway of World MasterCard Fashion week.
The talented designer prides herself on being 100 per cent Canadian-made and is continually striving to provide every woman with the confidence she deserves.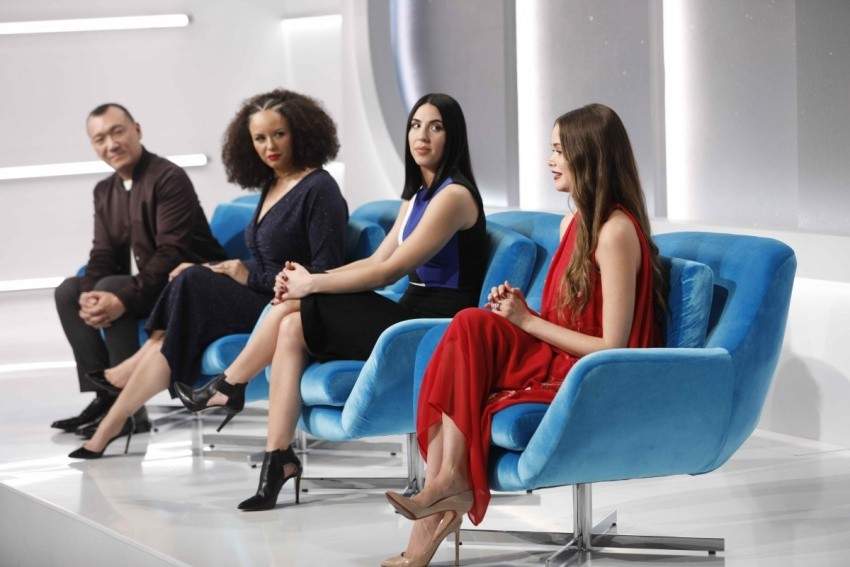 Look for her new collection to debut in the coming weeks. On Sunday, October 14, you can catch Power acting as a guest judge on Stitched! at 7 p.m. (ET) on Slice.
With a penchant for finding the best plant-based food that Toronto has to offer, here are some of the designer's favourite places to eat and drink around the city.
Breakfast
Hello 123 is a great new spot that serves plant-based dishes on Queen West. It's perfect for a weekend brunch when you just need wholesome food after a night out.
Lunch
Parka Food Co. is amazing. They focus on making fast food-style burgers and fries, but in a bit more healthy way and made from all plant-based ingredients. I love all of the burgers here, but my favourite is the portobello burger.
Dinner
I don't usually go out for ramen as I don't eat pork and there isn't always a vegetarian alternative available, but my friends took me to Konjiki Ramen and the vegetarian ramen there was so good. It was made from a creamy potato and soy milk broth base and was loaded with vegetables. Perfect for a chilly day.
Drinks
Mahjong Bar is a nice little hidden gem hidden behind a convenience store. It's a speakeasy with great cocktails, tasty small plates and beautiful décor.