The inaugural season of North America's newest drag competition is now nearing its conclusion, and while tonight's semi final may not feature Felicia Bonée, the talented Alberta-based performer definitely produced her share of memorable moments until she made the difficult decision to exit the competition—despite not being the chosen one to leave.
In addition to being one of the first Black Trans Canadian drag performers to represent on a national level, the self-proclaimed "Queen of the Nerds" has made a massive impact on drag culture in Canada, showing audiences that while she may be sassy, her inclination towards kindness and acceptance always comes first.
We recently had the opportunity to chat with the creative and compassionate Call Me Mother competitor, who filled us in on her favourite food and drink spots in her home province.
Why do you think Call Me Mother is an interesting new TV series Canadians should tune into?
Call Me Mother is probably the most authentic representation of today's local drag scenes that you will see on TV. There is so much heart and diversity represented and (while we're all still incredibly fabulous) it is not only about how well you can "slay" these challenges, but how well you work with others and collaborate and I think audiences will really enjoy watching that.
What is one thing about the art of drag that the average person might not know of or understand?
I think first and foremost people should understand that drag is for everyone. Drag is an art form, like painting or dance. In fact, it's several art forms in one; makeup, hair styling, costuming, theatre, dance. Anyone can do drag, regardless of gender, sexuality, or race, same as anyone can pick up a paintbrush.
Speaking of artforms, let's chat about the food and beverage scene in your home province. Do you have a favourite place to go for breakfast?
I recently moved back to Edmonton from Calgary, however I have yet to eat anywhere with a breakfast sandwich as delicious as Holy Grill's Bacon Avocado Crisp. The pickled eggplant takes the sandwich to a whole other level. And! When I ask for no cheese, they give me extra avocado, it's great. I may have lived on these for a period of time.
What about lunch?
[Northern Chicken] has the best chicken in Edmonton (seriously, get the mustard chicken and the cornbread with honey-thyme butter) and is owned by a queer person who is an avid supporter of the Queer and Drag communities in Edmonton.
Dinner?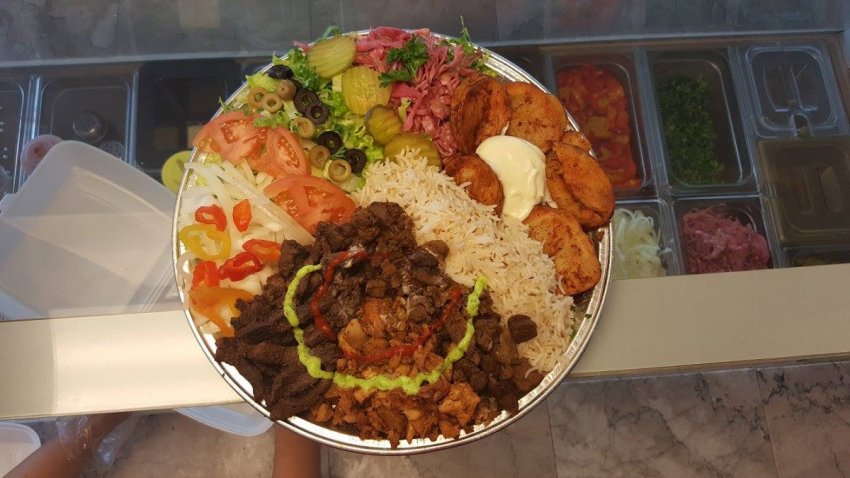 One food I miss most from Calgary is the shawarma (it is rare in Edmonton apparently). King of Shawarma has always been the most delicious food with great service, and they're open late for a wonderful post-drag show meal. The chicken shawarma platter with rice, garlic potatoes, tabbouleh and hummus, ugh, so good!
Where are you heading for drinks?
I am actually recently sober...well, "California Sober". However, what better place to drink than at your city's only local gay bar celebrating pride everyday! Evolution Wonderlounge has been providing a safe queer space for Edmonton's community for years and offers excellent drag shows, viewing parties, a great dancefloor, and a selection of beers on tap or bottle from local breweries. They also have a selection of non-alcoholic beverages including Grizzly Paw's Ginger Beer which I highly recommend.