It's hard not to fall fast and furiously for the music that Alberta-born country singer Alee creates. Equal parts upbeat and melodious–and often brimming with genuine emotion–many of her songs have found their way onto Canadian country radio Top 40 since her first (and independent) album This Road Goes Everywhere was released in 2013. From "Moonshine" to "No One Like You", chances are you've sung along with one of Alee's catchy hits.
With her latest song "The Springtime" sent to radio, it is looking like Alee has another hit on her hands. On the streaming side of things, the Canadian talent is approaching 10 million total streams on Spotify which proves that she is a rising force to be reckoned with in the country music world.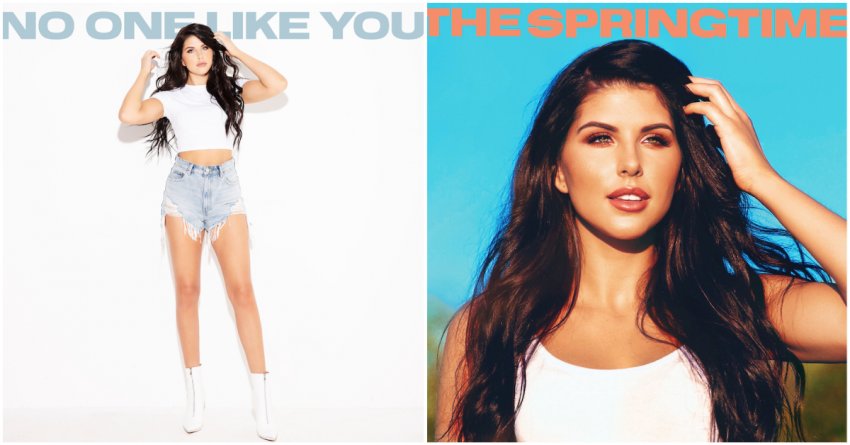 Raised in Edmonton, Alee made her way to Nashville more than a few years ago, but still looks forward to returning home a few times a year to catch up with family and friends...and enjoy some of the great food and drink the Alberta capital has to offer, of course.
Recently we sat down with the country singer to talk about her favourite spots to visit when she's back home in the Great White North.
Breakfast
Okay, full disclaimer: I'm not a huge breakfast person. I'm most likely to hit a cafe–with great baked goods, or the odd eggs benny–and, hands down, my favourite would have to be District Cafe.
Do yourself a favour and order a raspberry white chocolate scone (if there are any left) and enjoy one of the cutest spots in Edmonton. I also love the waffle Benny, because it's the two best breakfast foods in one, and who can say no to that?
Lunch
Let me fill you in on a secret. You will never find a spicy beef satay soup anywhere near as good as Thanh Thanh. Trust me, I've been on the road while craving this soup, and nothing (nothing!) comes close. Order extra imperial rolls and thank me later.
Dinner
Being an Alberta girl, you already know one of my favourite dinner spots is going to have the best beef. Years ago I played a show at Cook County Saloon, and in-between soundcheck and the show we slid over to Vons Steak House and Oyster Bar–conveniently through an adjoining side door–for the most mind-blowing prime rib dinner. We're talking 17-hour "AAA" prime rib, with the most heavenly mash, and Yorkshire pudding.
I'm drooling, are you drooling? If you haven't been, don't wait any longer.
Drinks
Things you should know about me:
Getting me out of the house is a rarity.
It takes a really good spot to get me dressed up.
I'll most likely order the girliest drink on the menu.
Food with drinks is a must.
If you relate in any way, you'll love Central Social Hall. It's the perfect balance of chill and cool with amazing apps, fun drinks, and a great atmosphere.

Dessert
I had to add a dessert category to my picks because this one's just that good! I grew up going to performances at the Winspear with my family, before walking over to the Bistro Praha for late nights snacks (and they've got the best strawberry crepes). This spot is one of Edmonton's hidden gems.
Listen to Alee's latest single "The Springtime"