More often than not, you'll find Vancouver native and international food personality, Mijune Pak, traveling all over the globe. Mijune is on a mission of culinary exploration, trying anything and everything from deliciously crispy chicken kaarage at the Richmond Night Market to tasting menus at praised Michelin-starred restaurants like Italy's Il Luogo di Aimo e Nadia. Yes, Ms. Pak has travelled to more countries and eaten more plates of food in her early 30s than the average person could hope for in their life. If you need anymore convincing of that, just check out her Instagram feed.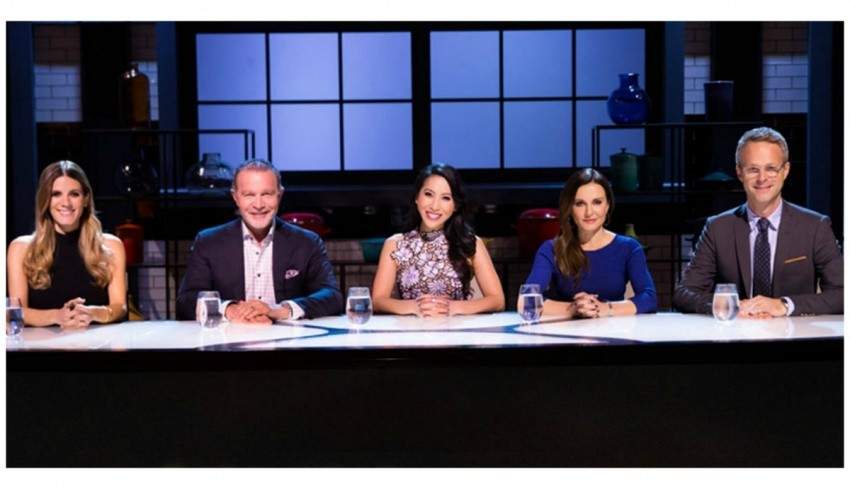 This past fall, though, Pak was grounded in Toronto for over a month to take on her new role as a judge on the recently revived Top Chef Canada franchise that premieres on Food Network Canada on Sunday, April 2nd. Judging has been a large part of Pak's career for years --she is also a judge for the BC Product of the Year Award and The Canadian Grand Prix New Product Awards-- but this new television gig will soon have her honest commentary out in the open for all to see.
There's no doubt we'll see some harsh criticisms from Pak throughout the season of Top Chef Canada: All Stars, but for now, here's where the well-travelled judge loves to eat when she's spending time in Toronto.
Breakfast
Takht-e Tavoos serves traditional Persian breakfast. It's something I can't get in my hometown of Vancouver. Try the Dizi!
Maha's Egyptian Restaurant [is a very popular spot]. I waited for one and a half hours to get in for brunch and that's a normal wait time. I mean, where else am I getting Egyptian food in Canada? If you know, share! They could get more traditional, but I'm still a fan.
Lunch
Go to Bar Raval and try the Stracciatella & Boquerones, Cojunado and the Hamburguesa. Also, the porchetta sandwich at Bar Buca makes me want to cry. It is so good.
It's a bit of a drive, but Mona's Roti in Scarborough is totally worth a trek out of the city for lunch.
Drinks
BarChef cocktail bar, for sure, becasue of their passion and dedication to the art of cocktails.
Also The Cloak Bar. It's a speakeasy. Hm, I don't know if I should expose this one…too late!
Top Chef Canada returns on April 2nd. Meet the new host and judges here