With a series of successful collaborations over the years with some of Canada's premier chocolatiers, a new project from Top Chef Canada judge Mijune Pak is always bound to stir up plenty of buzz.
Her latest creative collaboration comes in the form of a whimsical, travel-inspired French pastry collection developed in partnership with acclaimed Buttermere Patisserie chef Jamie Tung.
"Jamie's knack for combining traditional French methods with Asian ingredients to develop unique yet relatable flavours have always stood out to me," says Pak. "I knew collaborating with her would provide an avenue for me, being Canadian-born Chinese, to take memories from both cultures and apply them to a creation relatable to many others."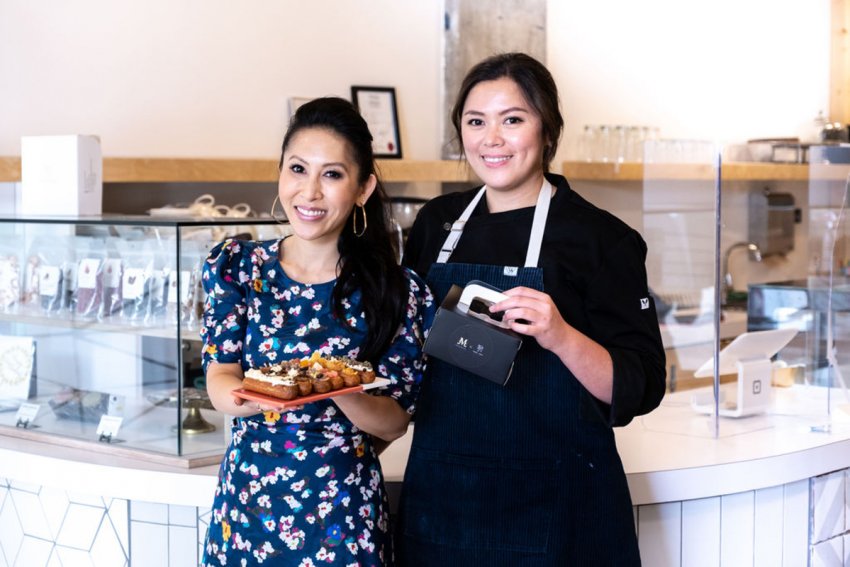 Inspired by the two Vancouverites' pre-pandemic travels, the Chouxpi collection features six pâte à choux pastries with unique flavours that range from Vietnamese egg coffee and Hong Kong milk tea to guava passion fruit and cereal milk.
"During the brainstorming process, Mijune described her concept: crispy, crunchy éclairs she once tried in Tokyo and still think about to date. I remember trying something similar in Taiwan before," says Jamie. "Working with Mijune on the development process, specifically the execution of the textures and flavours nostalgic to her, has been invigorating and creatively fulfilling. We are excited to share our final product, the Chouxpi collection, sprinkled with Mijune and Buttermere flair."
To celebrate the launch of the collection, Buttermere Patisserie will be hosting a meet and greet with the Pak and Tung on June 27 from 1 to 3 p.m. The first 20 customers to make an in-person purchase will also take home a box signed by Pak along with a $15 gift card.
The Chouxpi collection comes in sets of four or six and is available to pre-order online and on a first-come-first-served basis at Buttermere Patisserie starting June 26.