This week, Vancouver's acclaimed Buttermere Patisserie revealed a gorgeous lineup of re-imagined mooncakes to celebrate the upcoming Mid-Autumn Festival in September.
Unlike traditional mooncakes, Buttermere's modern mooncakes are made with steamed glutinous rice flour to create a mochi-like pastry shell and have each been uniquely shaped to symbolize different aspects of the Goddess Chang'e legend.
The Mid-Autumn Festival mooncakes are sold in a Buttermere branded hand-carry box in sets of six and include white coconut pandan (Jade Hare), green matcha red bean (Marigold), dark pink cream cheese cranberry (Lotus), black sesame hazelnut (Hua-Chuan), purple milky taro (Auspicious Cloud), and a classic rendition of the traditional yellow salted egg custard.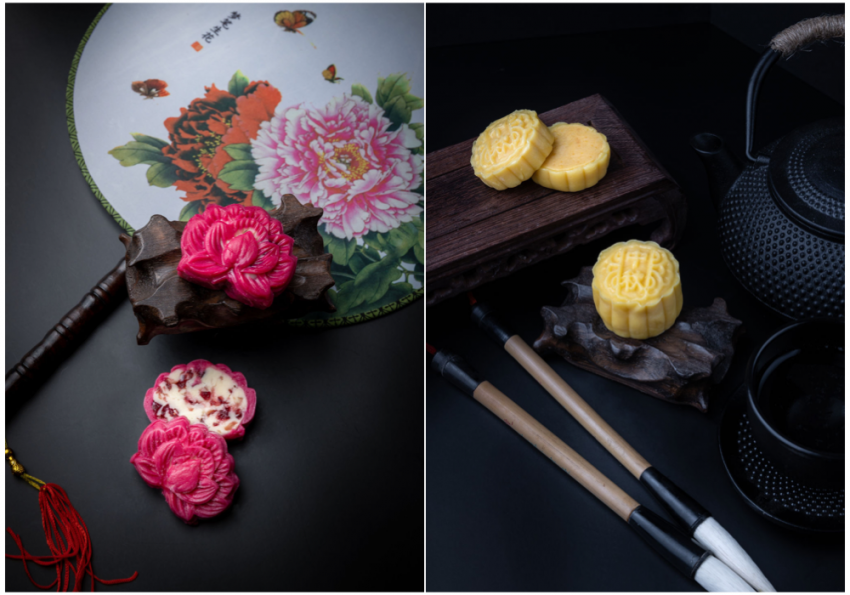 "The traditional mooncake is a round, baked delicacy filled with lotus paste and a salted egg yolk meant to depict the moon," explains Buttermere Patisserie owner and pastry chef Jamie Tung. "At Buttermere, we like to do things a little differently while still honouring cultural traditions, which is why we decided to offer a mixture of historical convention and present-day style in both flavour and look."
Buttermere's Mid-Autumn Festival mooncake sets are priced at $60 and can be pre-ordered online until September 18.