We've said it before and we'll surely say it again: the holiday season and indulging in decadent desserts go hand-in-hand. Though that season is technically behind us, today–in celebration of the Christian feast day holiday known as Epiphany–Vancouver's Buttermere Patisserie unveiled two new droolworthy dessert offerings that will likely have us celebrating the annual tradition for years to come.
The galette des rois (or king's cake in English) is traditionally served in the North of France as a flaky puff pastry with a frangipane or apple filling. Inside each cake is a lucky bean called la fève, and whomever finds the bean is then crowned honourary king or queen for the day.
In an effort to make the holiday celebration a little more approachable, Buttermere has developed both a traditional variety and a modern, more adventurous interpretation of the classic French dessert.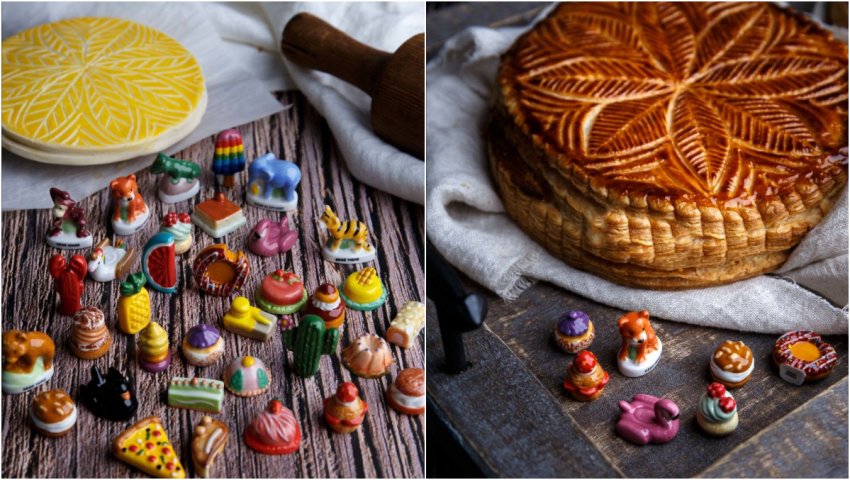 "Vancouver has a vibrant and diverse community, so by also offering a non-traditional option for what would otherwise be a classic galette des rois, my hope is to entice cultural exploration and education while enjoying delightful indulgences," explains Jamie Tung, owner and head pastry chef of Buttermere Patisserie.
Buttermere's classic galette contains a traditional sweet almond frangipane filling, while the modern interpretation is infused with tieguanyin oolong tea and features notes of floral and caramel. Additionally, instead of a lucky bean, each cake comes complete with a unique figurine and a paper crown to be donned by whomever finds it.
Buttermere's galette des rois are priced at $42 per cake and available to pre-order for pickup from Thursday to Sunday.