It's always an exciting time in Vancouver when Buttermere Patisserie has a new thematic collection on the horizon, but when that collection happens to coincide with Halloween, you just know acclaimed pastry chef Jamie Tung will be pulling out all the stops.
This year, in addition to the return of the popular Team Spooky mini set (pictured below), chef Tung has also created two highly creative cakes inspired by the Netflix social phenomenon Squid Game.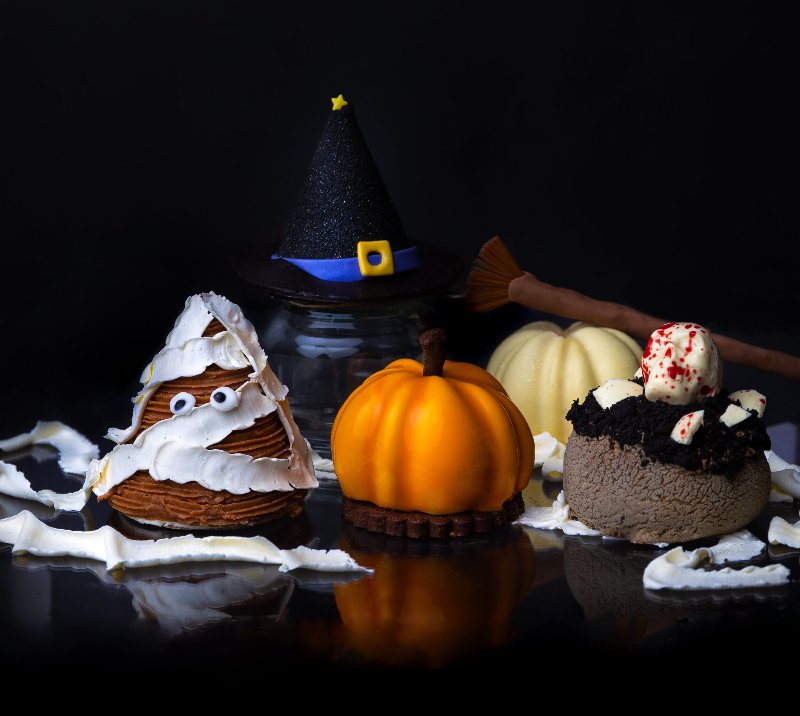 "This year, we wanted to dive a little deeper and create pieces that are not only lighthearted and entertaining in appearance, but also symbolic of serious subjects in the modern society," explains chef Tung.
The Masked cake is a sesame hazelnut praline cake that features the shapes presented on the players' invitations and the game guard masks, while the Player's Casket cake depicts the fate that most contestants experienced throughout the show, and is described as a twisted take on a traditional tiramisu.
Both the Team Spooky mini set and the two Squid Game cakes are available for pre-order on the Buttermere Patisserie website.