The holidays might be the most wonderful time of the year, but in Montreal, that sentiment rings even truer thanks to an abundance of specialty, Christmas sweets. From elaborate bûche de Nöel, or Yule logs, made by some of the city's top pâtisseries, to holiday cookie tins filled with favourites like shortbread and ginger cookies, there's no shortage of sweet treats to help amp up the festivities.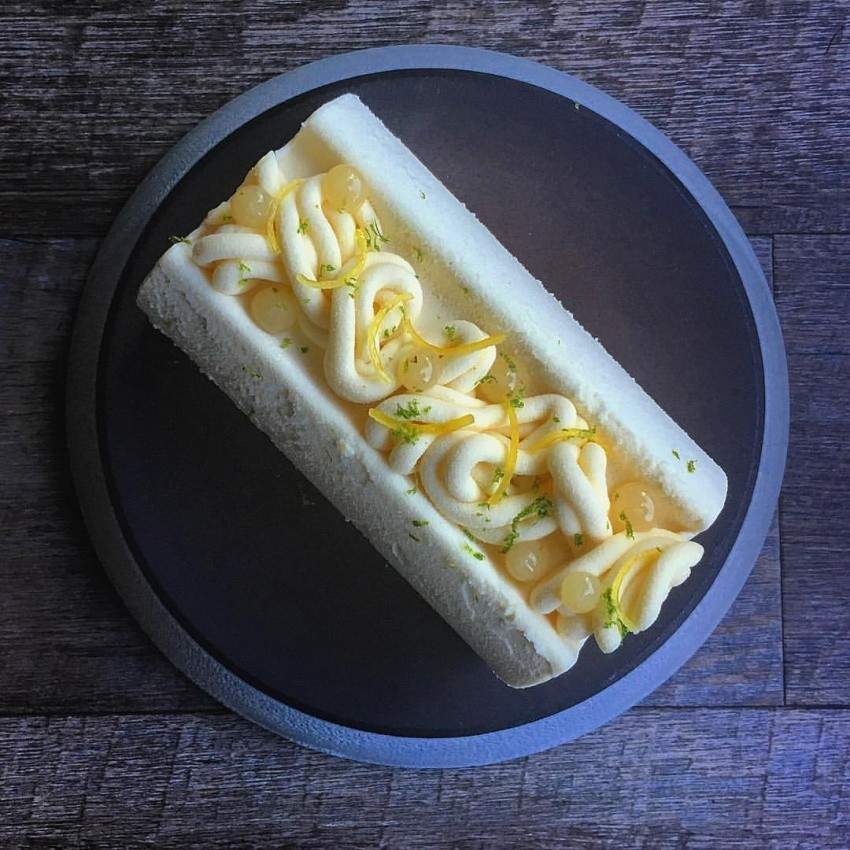 Come the holidays, Patrice Pâtissier is practically transformed into Santa's workshop with pastry elves working around the clock to pump out hundreds of bûche de Nöel for eager customers. This year, three flavours are on offer: coffee and hazelnut praline; chocolate, cranberry, and black sesame; and lemon, white chocolate, and sweet clover. Order online for $32 (serves five to six people) or $60 (serves eight to ten people) a piece.
Fulfill all of your Christmas dessert dreams with a selection of treats from Pâtisserie Rhubarbe. You can get your bûche on with chocolate, hazelnut, and pear, or citrus and gingerbread flavours, or impress guests with its show-stopping croquembouche, a Christmas-tree shaped tower of cream puffs filled with maple cream. Love it or hate it, fruit cake is a classic as well, and Rhubarbe has its own rum-soaked version that's loaded with dried fruit.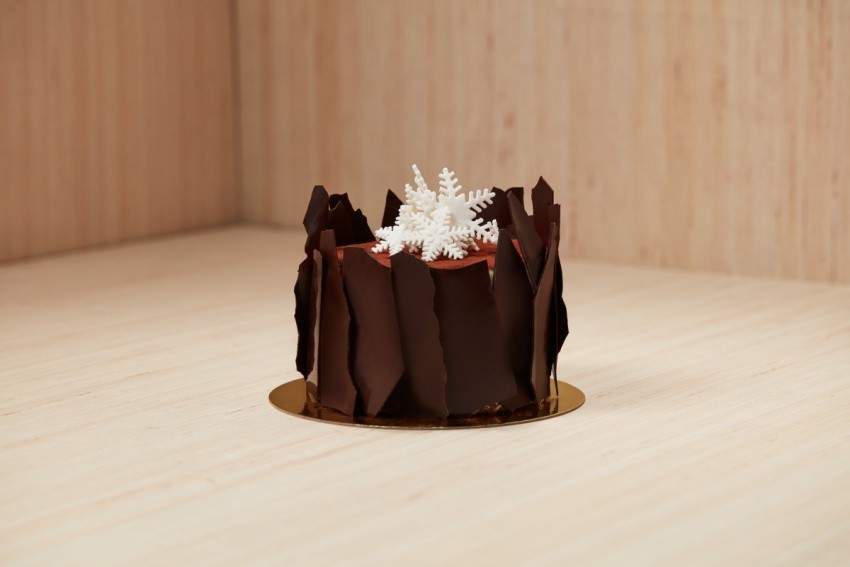 Crémy might be best-known for their decadent donuts, but every year, they also put together a selection of festive goodies to help you revel in the holiday spirit. This year, they are offering more variety than ever with a selection of büche de Noël, cookies, fruit cake, and even their own advent calendars. They also sell pre-stuffed stockings filled with toffee, chocolates, and other sweet treats.
No Christmas specialty in Montreal has quite the same cult following as Hof Kelsten's panettone. Offering two versions—a "classic" with raisins, confit orange, and almonds, and a "chocolate" with Valrhona chocolate and confit citrus—the most difficult part is getting your hands on one before they sell out. Although they are presently sold-out on the website, you can try nabbing one in-store, should any extras become available. Or, make friends with someone who has already placed their order; after all, they are perfect for sharing.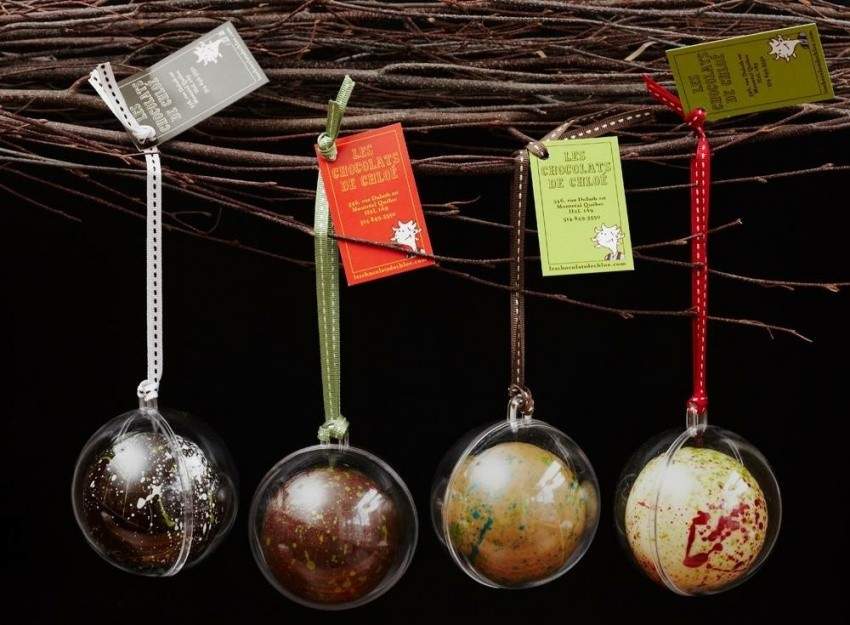 This quaint chocolate boutique on Duluth has quite the selection of seasonal, cacao-based treats to help you stay festive. Start December off with an advent calendar that contains chocolate that's actually worth eating, unlike the waxy, chocolate-adjacent kind of Christmases past. They also make gorgeous chocolate ornaments that can serve double duty of adorning your tree and acting as the perfect snack when it comes time to take the decorations down (if they last that long).
Montreal's favourite pie shop goes all out for the holidays with offerings that are perfect for gift giving and entertaining. Stock up on caramel corn, s'mores chocolate bark, and candy cane meringues, all of which act as ideal, edible stocking stuffers. For the bakers in your life, surprise them with Rustique's triple chocolate cookie or brownie mixes to save on the prep time over the holidays. They also do custom sweet tables, should you want to put your holiday baking in expert hands this season.
For those who are vegan or hosting vegans this holiday season, Sophie Sucrée has you covered with desserts that skip the eggs and dairy (but don't taste like anything is missing). Enjoy traditional favourites like their chocolate hazelnut Yule log, black forest cake, or ginger cookies. Just don't forget to pick up some almond brittle and chocolate bark to snack on too!