After a wild ride filled with ups and downs—but mostly ups—Ontario-based chef Tre Sanderson finished Top Chef Canada Season X right where he started; at the top of our weekly power rankings and more importantly, as the sole chef standing atop the proverbial Top Chef Canada podium.
Before stepping into the TCC kitchen for the first time, chef Sanderson was known in the GTA for working at some of Toronto's top restaurants, including Baro, Hotel X, and where he currently resides as chef de partie at Vela.
In addition to the boundless opportunities the win will undoubtedly afford him, chef Sanderson, who is now the only Black chef to win Top Chef Canada, has stated that he hopes his experience will inspire young chefs to believe in themselves and never allow anyone to tell them what they can't achieve.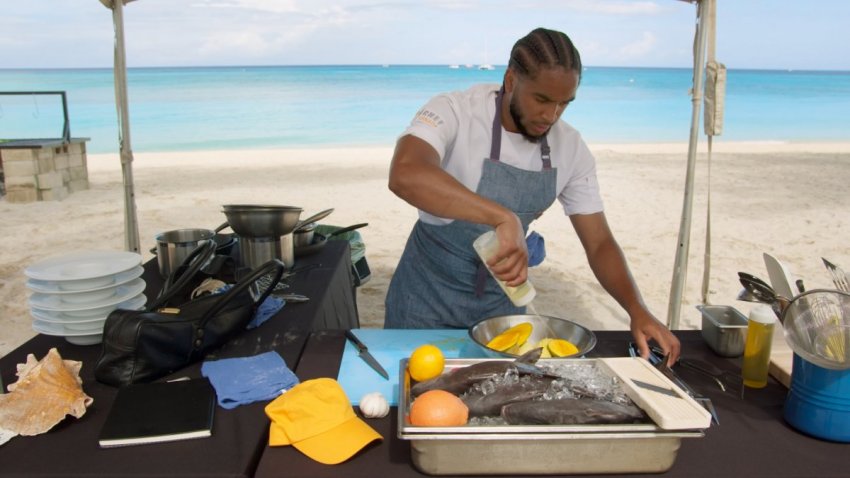 We recently had the opportunity to chat with the newest Top Chef Canada champion about his favourite food and drink spots in his home base of Toronto.