Since witnessing his mother and grandmother meticulously make dumplings from scratch, roll fresh steam buns, and braise chicken throughout his childhood, Matthias Fong has been an admirer of the intricate culinary techniques involved in making great food.
While completing his sociology studies at the University of Calgary, Fong took up residence at Calgary's River Café, where he studied under culinary mentors like Scott Pohorelic and Andrew Winfield.
After an invaluable stretch at Britain's Michelin-starred Marcus, Fong returned to his hometown of Calgary, where he's been pushing the limits on Canadian cuisine ever since.
Currently the executive chef of River Café and Deane House, Fong is now considered one of the best in the country, receiving numerous accolades such as the University of Guelph Good Food Innovation Award and a 28th ranking in Canada's Top 100 Restaurants.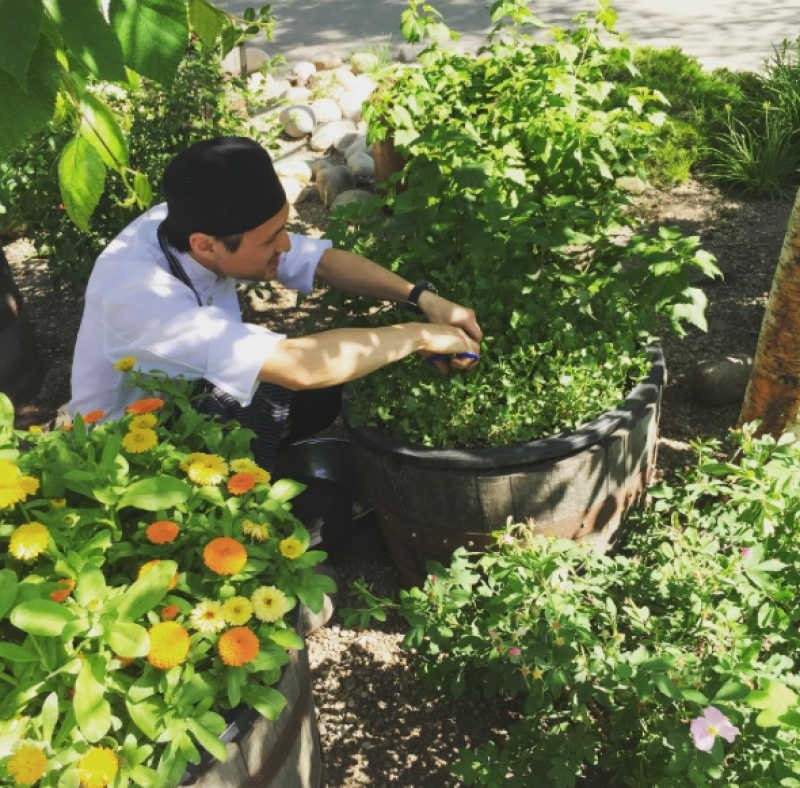 So, for September, the month of preserving, we asked Fong for tips and techniques to keeping abundant ingredients such as zucchini, tomatoes and apples, but particularly difficult to preserve items like green aromatic herbs or any edible florals still lingering in your yard. Here are two less practiced techniques that can extend the taste of summer well into the (often long) Canadian winter.
How to make infused vinegars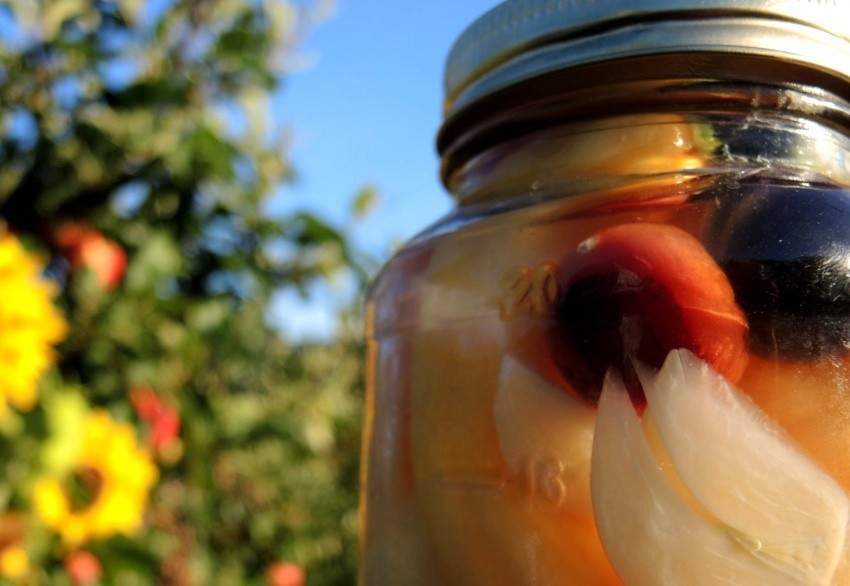 One technique I love to use is to infuse vinegars with herbs. This method also works great for edible flowers and urban garden fruit, such as raspberries and crabapples. I use one litre of vinegar for every 200 grams of herbs, flowers or fruit, but you can adjust the ratio slightly depending on your preference.
Basic vinegars are not expensive, so try a few different vinegars to yield your desired flavour.
Once you've combined vinegar and desired ingredients, let the infusion steep in your refrigerator for approximately oen to two weeks (the latter will yield a more intense flavour). When ready, strain the vinegar through cheesecloth and discard the solid ingredients.
Transfer the vinegar to a sealed, nonreactive container and store in a cool dark space to use are desired.
How to make infused sugars and salts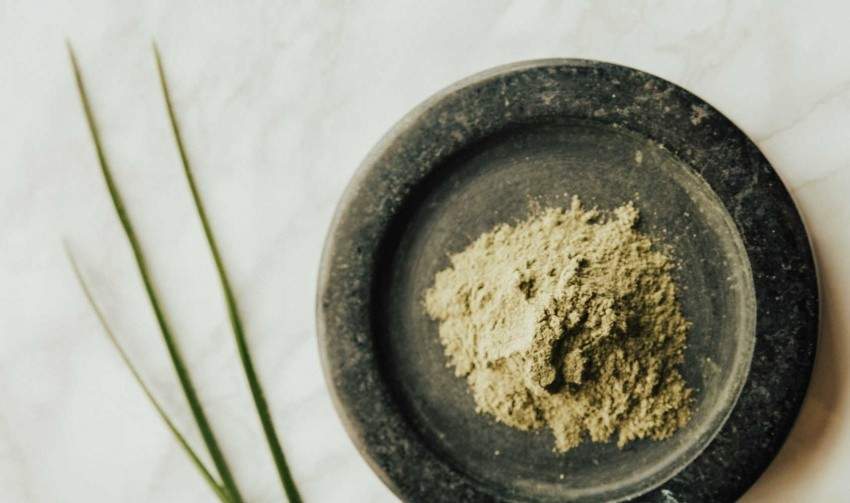 Making salts and sugars is another very effective technique. All you need to do is just combine clean herbs or flower petals with sugar or sea salt in a food processor and blend, then spread on a sheet pan and dry. To avoid melting the sugar and to preserve the aroma of the herbs, maintain a low drying temperature. Once dry, store in airtight containers.
With Thanksgiving just around the corner, you can do things like season your turkey with thyme-infused salt, deliciously spike your secret gravy recipe with some sage-infused vinegar and add character to your pumpkin pie with some rosemary sugar.
After using some interesting techniques like those, your friends will no doubt be fighting over a seat at your table for future dinner parties.