A sad week in the Alberta hospitality community, as well as the Canadian craft brewing scene, as Village Brewery founder Jim Button has passed away after battling an aggressive form of cancer since 2016.
Button penned a beautiful, emotive final blog post on his site gatherwithjim.com. He speaks to the love and support of his family, the community he built around him, and more.
January 20, 2023
"I died today. But I fucking lived fully each and every day. And that's what counts," wrote Button in his powerful⁠—and at times, purposely humorous⁠—blog post.
Since opening Village Brewery in 2011, Button is noted as one of the key individuals who has helped grow the Calgary micro-brewery scene into what it is today.
Jim Button remembered by his peers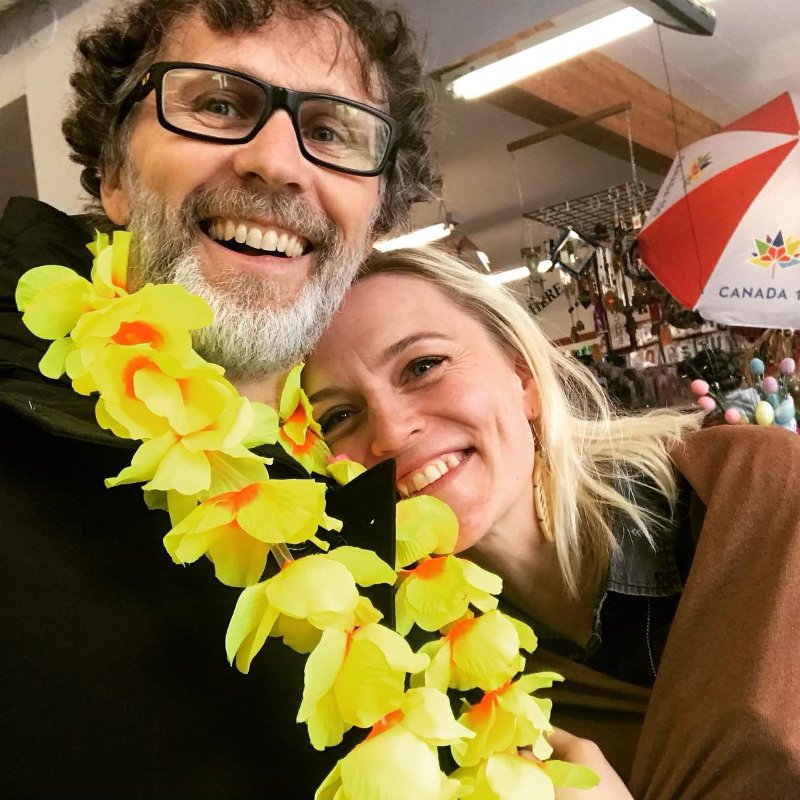 Photo of Mandy Stobo and Jim Button via Mandy Stobo's Facebook page.
Hundreds have already taken to social media to share their love of the Village Brewery Founder. As well, the Calgary Herald published a lovely obiturary for Button with other local media outlets following in suit.
Thank you Jim. For everything.

Live. Love. Laugh. Repeat.

"I Died Today" by Jim Button https://t.co/VDDpb4Uknw pic.twitter.com/EYlezxKKtk

— Village Brewery (@villagebrewery) January 20, 2023
May we all live even with half the heart Jim Button did. Cause a raucous wherever you are my dear friend. You will be with us always. https://t.co/r8lRRRtOXQ

— Sarah Geddes (@sassystuff) January 20, 2023
Jim Button embodied everything that's good about Calgary. RIP. https://t.co/UZ5QiWaJWY

— Dave Dormer (@Dave_Dormer) January 20, 2023
We taught him to sing.
He taught us a whole lot more.
Thank you @jimbutton. pic.twitter.com/72CkxZR56m

— Ken Lima-Coelho (@KennyVLimaC) January 20, 2023
I'm so lucky and grateful to have had @jimbutton in my life. (And his family, still.) I love and miss you so much, Jim ❤️ https://t.co/EV2NyQ729t

— Julie Van Rosendaal (@dinnerwithjulie) January 20, 2023
The things I would do to be in Calgary tonight, meeting up with friends and talking about @jimbutton.

— Mike Morrison (@mikesbloggity) January 20, 2023
A friend of mine passed away yesterday. Jim Button had a lot of friends and I'm blessed to have been one of them. Given just months to live, 6 years ago, he started writing about his journey. He made the world a better place. Rest well brother.
https://t.co/ArxAFZOlFM

— Gord Gillies (@Gord_Gillies) January 20, 2023
Jim Button was one of the good ones.
"Live. Love. Laugh. Repeat. Family first. Collect and nurture deep friendships. Build community." https://t.co/u57D0Y3J2Y

— Druh Farrell (@DruhFarrell) January 20, 2023