Hong Kong is a natural nesting ground for expats: flights converging from Europe, North America and all over Asia, a strong shipping and financial center, its history of cultural influences -- all factors that nuture a strong and diverse strata of people and a great culinary environment.
Drawn to this melting pot is Calgarian Nicole Fung. She has embraced Hong Kong as her home while simultaneously using it as a springboard for her culinary exploration of the world. Fung has been featured in the French magazine Fricote and has appeared with comedian Aziz Ansari on The Esquire Network as part of her journeys. Her adventures are chronicled on her blog, That Food Cray!!!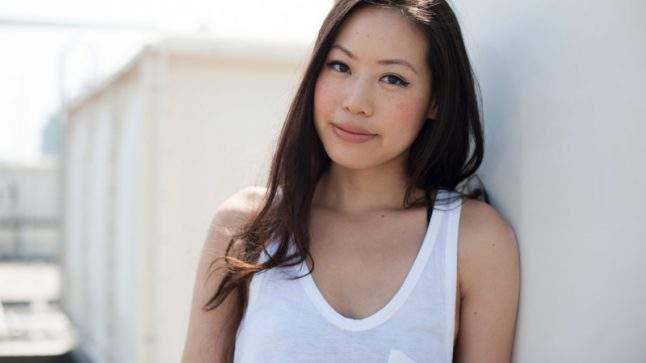 Early in the morning, Fung takes me to Gui Shun Kee Bean Factory (順興隆桂記荳品廠) on Wan Shun Ning Road. This is a place of personal significance for Fung as it is situated in in the Hong Kong neighbourhood where her father grew up. Over a simple breakfast of fried tofu and sweet tofu dessert, she thinks back to her first experience with food and Hong Kong.
"My dad is into cooking and his side of the family loves to cook. My mother's father was a cook in Hong Kong and Canada," Fung remembers. Although her family history with food started to shape her early relationship with food, Fung's deep interest in the topic didn't truly manifest until after university when she decided to relocate.
"After I moved to Hong Kong, I was completely out of my element and experiencing new things every day. I had to adjust to a faster pace, smaller living space, fully embrace a culture that in ways I lost touch with, meet new friends, and try new foods. The part I enjoyed most about this adjustment process was learning more about the food, both local and international cuisines. I wanted to document everything I was doing and all the food I was eating."
Fung elaborates: "At first, the blog was just a way of keeping track of everything that I was eating. I was only using a personal Instagram account before, but people would always ask me which restaurants I've tried or my favourite spots, so I figured having it published somewhere on the internet could be helpful to people like me."
Thought Fung never thought it would catch on like it did, three years later, she has a large global following.
"It's people about my age, twenties to mid-thirties, who get a lot of my hip-hop references and inappropriate jokes. A majority of the people are based in Asia, people from Hong Kong, Singapore, Thailand and Japan," says Fung. I'm assuming most visits are from people who are travelling or wanting to try new things."

One of the biggest curiosities about her writing is the title of her blog: That Food Cray!!!
"When my husband suggested throwing everything up onto a blog, it took us a while to come up with a name for it," says Fung about the inspiration. The Kanye West album had been out for a while and there was a verse in "Ni**as in Paris" which went, 'that shit cray…' We added three exclamation marks… because it's cray."
Although much of Fung's writing covers the accessible and local hangouts, her travels also include a wide spectrum of cuisines, like that of her recent visit to the much talked about D.O.M. in Brazil. Her love of good food and sense of adventure has taken her to over a dozen countries across the globe.
Even with this broad exposure, Fung doesn't consider herself an expert when it comes to the topic of food: "It is a nice feeling that people care about what I'm doing, that they trust me." When asked why she thinks her writing attracts a diverse crowd, she credits her simple and straightforward writing style, often stating her honest opinions of the places she visits.
After a few venues changes and a pineapple bun, we find ourselves staring down a bowl of curry beef brisket and beef with macaroni in tomato soup at the historic Mido Café in Yau Ma Tei (It's still breakfast time by the way). I ask Fung specifically about Hong Kong's food scene. She notes that as cosmopolitan as Hong Kong is, the dai pai dong (street food stalls) and cha chan teng (tea houses – akin to cafes or diners) tend to stay pretty static.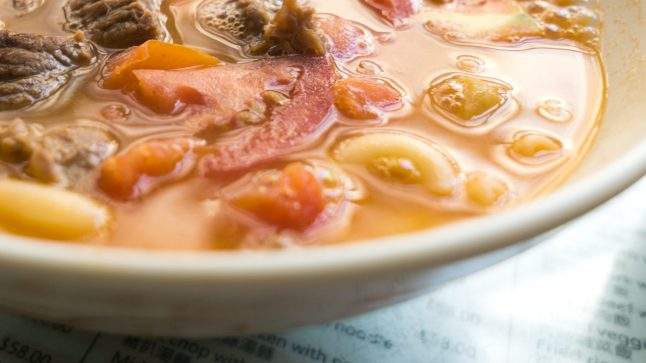 "They are catered towards a generation who have an expectation when they go to these places. They're not going there to try something new; they want the same thing they have been getting for years. In a sense, they're preservers of culture. Oi Man Sang has been around since the 1900s and I'm assuming its menu hasn't really changed since then. They stick to the dishes that locals are used to. I feel like it is part of HK's identity. It's important to keep those values and traditions."
Hong Kong's vastly conservative culture helps to preserve much beloved dishes, many of which have migrated to other cities around the world with significant Hong Kong and southern Chinese populations and remain relatively untouched.
However, there is a growing movement from young affluent Hong Kong-ers and expats for experimentation outside the bounds of tradition. Fung cites Chino as an example: it serves Mexican-influenced food but with a Japanese twist, which reflects chef Erik Idos's experience at Nobu and passion for Mexican food. Unfortunately, barriers such as high rent pose significant challenges to introducing a variety of new, accessible food and eateries.
As mid-afternoon rolls around, we cross over to Hong Kong Island and seek out a little coffee shop in Sheung Wan district: Lof10. Over a cup of Blue Bottle Coffee, Fung confides she doesn't have a solid plan of next steps for That Food Cray!!!: "I'm still figuring it out. I want to write more, do more video, travel more. I feel like it'll help me learn more about different cultures, and different cuisines which I'm not familiar with."
Expatriate life often involves moving to a foreign country to develop or further an existing career. In Fung's case, becoming an expat was the key to unlocking a passion as well as launch a new career. Even though Canada's diverse population provides rich cultural viewpoints and experiences, completely shifting one's frame of reference allows us to rediscover ourselves through re-living old experiences and creating new opportunities.
Follow Fung on Twitter @thatfoodcray.