There are few things as satisfying as a big juicy hamburger, but for Haligonian burger lovers, there's added satisfaction in knowing that during Halifax's Burger Week, you can get some really great deals, or support FEED Nova Scotia, the agency that distributes almost 2 million kilograms of donated food to 146 food banks and meal programs across the province.
Halifax Burger Week started in 2013 with 21 burgers, most of which looked like a burger should: a meat patty in between two pieces of bread. Six years later, there are 125 burgers on offer, including old favourites like Darrell's award-winning peanut butter burger. There are also a few new approaches, like the kangaroo burger from The Press Gang, or the Smoky Gator Hawg from Unchained Kitchen, which contains Bayou alligator and Acadian pork belly.
But within the ranks of the 2018 burger lineup, there are several creations that trip the line between burger and "creative sandwich", and arguably, are not hamburgers at all, leaving some burger traditionalists asking, "Where's the beef? Where's the bun? Where's the burger?"
So, when is a burger not a burger? When it's a Hali-burger! Here's our round-up of the most unusual non-burgers on offer at Halifax Burger Week, this March 22-28.
Robie St. Station - Hash Brown Breakfast Burger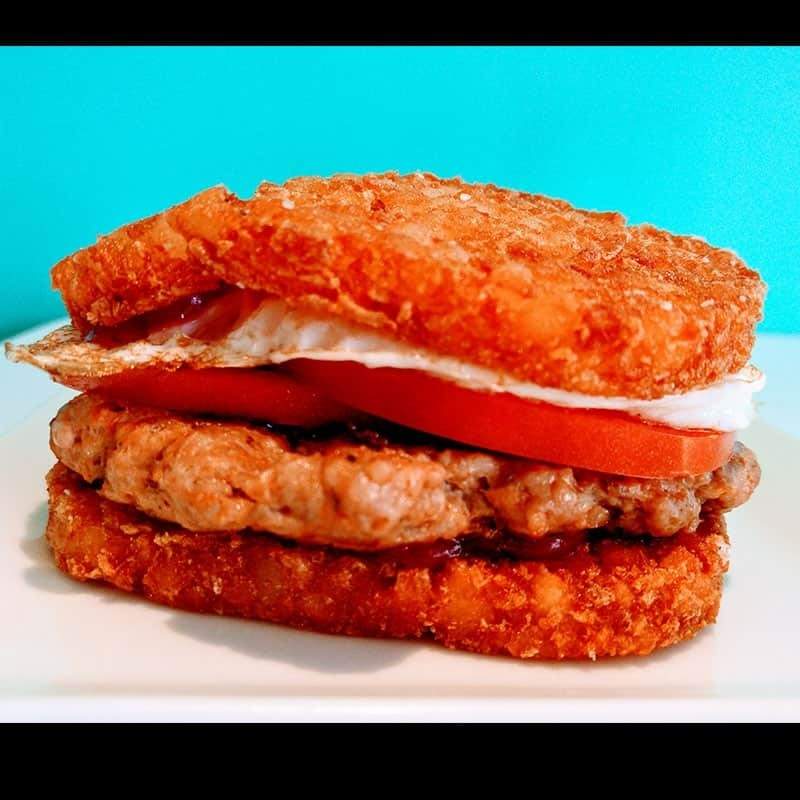 Robie Street Station has a satisfying breakfast treat on special for only $6 during Halifax Burger Week. The Hash Brown Breakfast burger is made up of a breakfast sausage pork patty, fried egg, tomato and ketchup, served between two hash browns. This delicious takeout breakfast comes stacked, but does that make it a burger?
Lemon Tree Restaurant – Maya's Totally Vegan Burger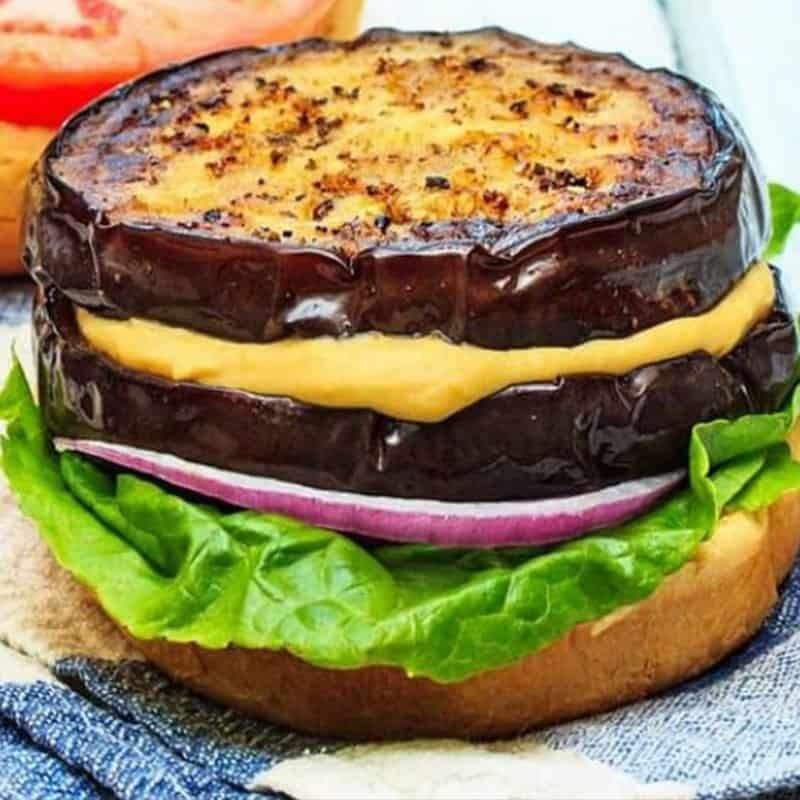 Maya's Totally Vegan Burger, one of 11 veggie and vegan burgers at Halifax Burger Week this year, uses fried eggplant and lentils instead of a meat patty, and comes with onions, lettuce and tomatoes. While the burger is mild, The Lemon Tree says, "Everything can be made to the taste of the customer." So, if you want to spice it up, just ask! At a cool 10 bucks, $1 from each burger will go to FEED Nova Scotia.
King of Donair (Quinpool Road location) -The Garlieburger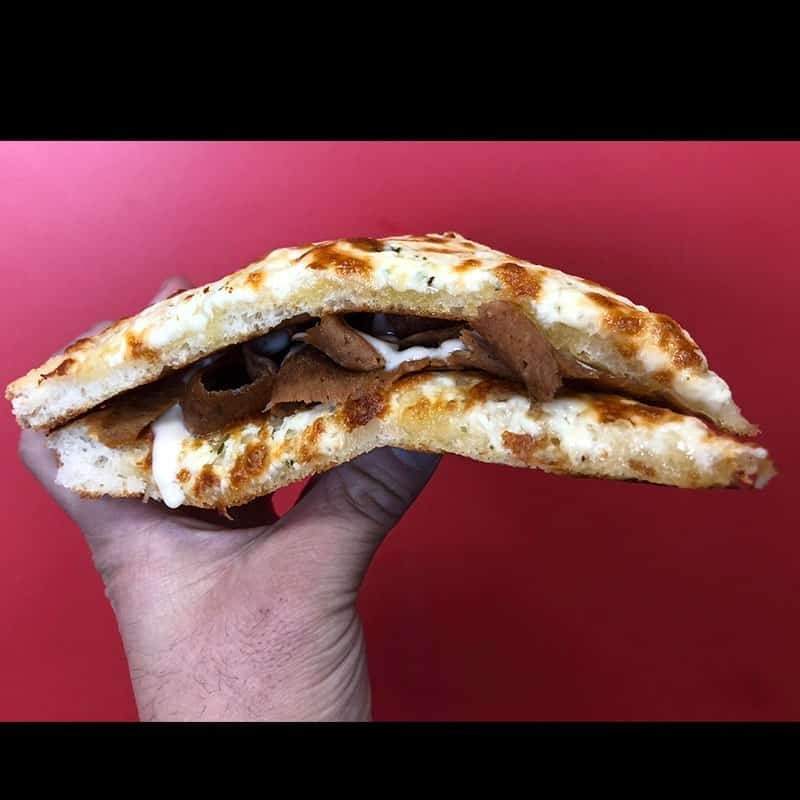 King of Donair tightens its monarchial grip on the city by combining two East Coast favourites: garlic fingers and donair meat, with a generous serving of sweet donair sauce for only $6. It's Halifax…but is it a burger?
The Local - #Spaceburger2018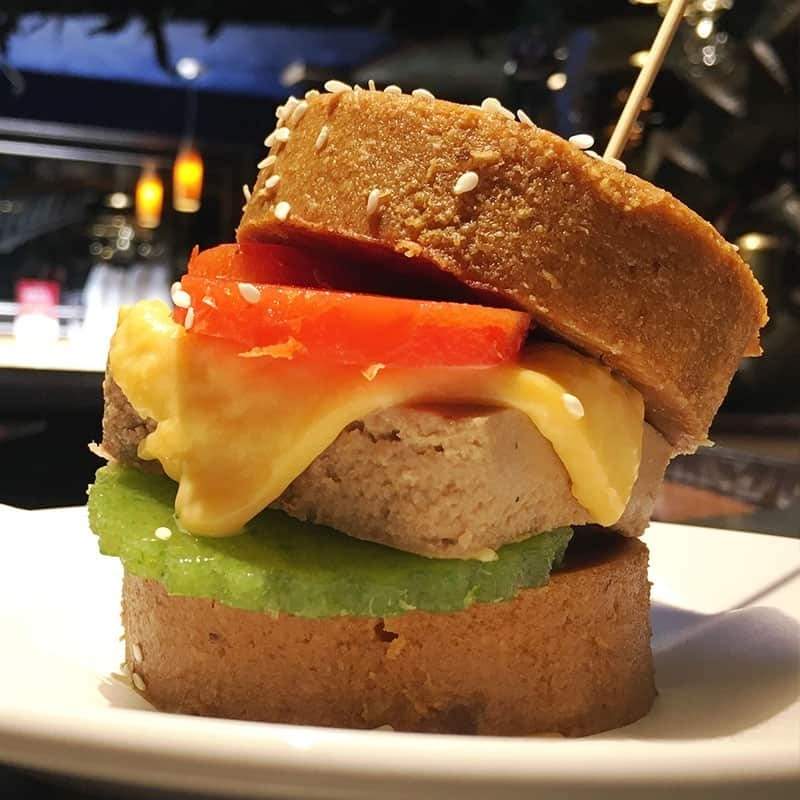 "From the magic of food science comes #spaceburger2018!" says The Local about its weird-looking burger week contribution. We asked The Local what on Earth this creative stack is made of (maybe tofu?), but they are keeping the ingredients close to their chest. We're not sure whether to go where no man has gone before, or to skip this close encounter of the food kind, but for $8 with a $2 donation going to FEED Nova Scotia, it's probably worth the galactic adventure!
Pete's Fine Foods (Bedford location)- The Banh Mi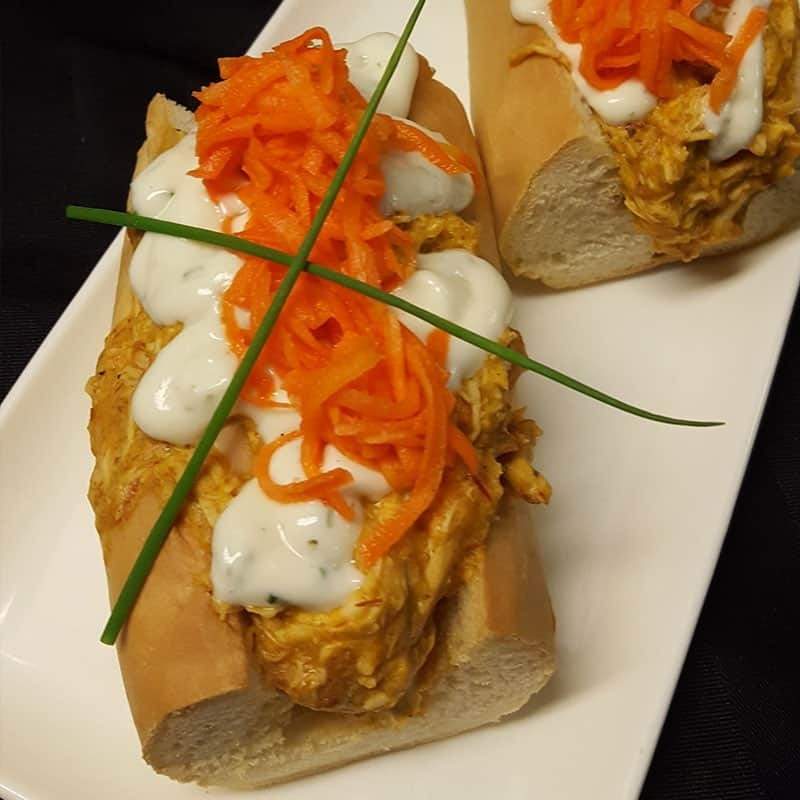 Perhaps it was in the Olympic spirit that Pete's Fine Foods in Bedford decided to combine the tastes of Vietnam, India and Germany in this unique $6 Halifax burger week creation. Pete's butter chicken bahn mi is garnished with pickled carrots and a cambozola aioli sauce.
John's Lunch - Bacon-Wrapped Scallop Burger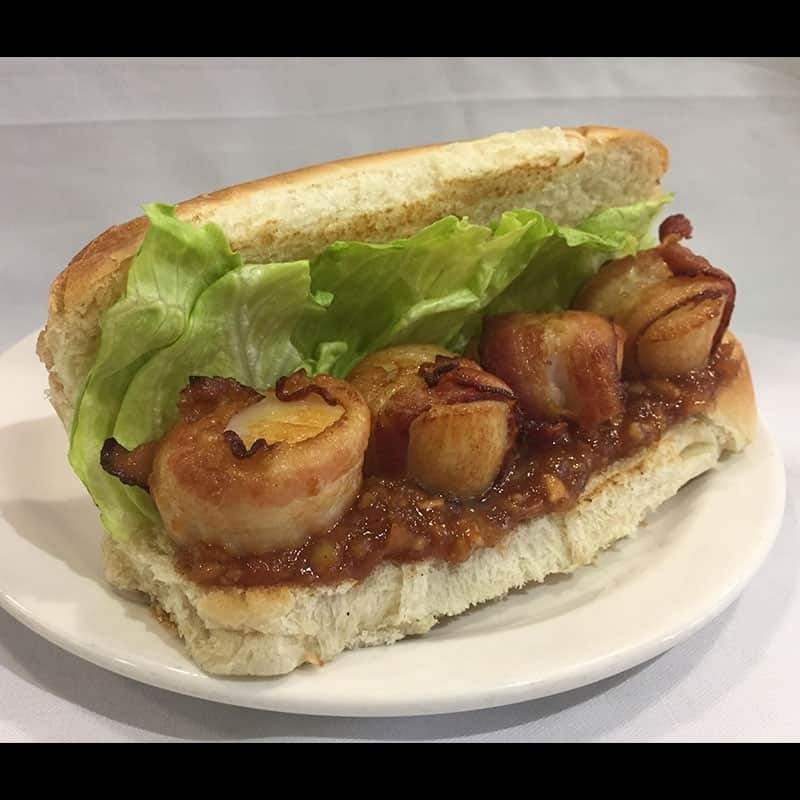 The much-celebrated John's Lunch in Dartmouth is offering plump scallops wrapped in bacon, served on a toasted bun with lettuce and Costa's homemade cocktail sauce. Even though this beautiful creation is, at best, a distant cousin of the traditional hamburger (is that a hot dog bun we see?), we say jump on the ferry and get over there for some fresh scallops in a bun, not least of all because $1 donation from the $9.95 price tag goes to FEED Nova Scotia.