'Tis the season for another round of PEI Burger Love. April is officially everyone's favourite month on the island and this year, 84 restaurants are offering up a special burger for 30 days to promote PEI beef. Last year, more than 160,000 burgers were sold, totalling more than 70,000 pounds of ground beef, and this year, they're gunning for even higher numbers. We've rounded up 10 of the weirdest and wackiest, to the genuinely mouth-watering burgers you must check out before May 1st gets here!
Another Roundabout from J.R's Pizza & Dairy Bar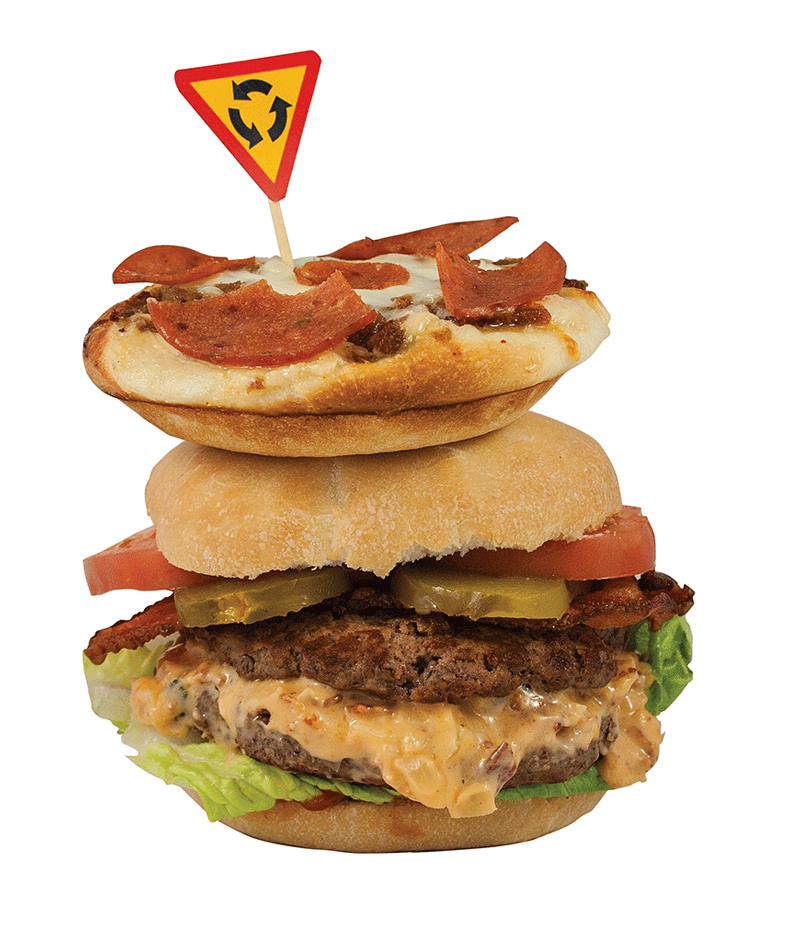 Should Burger Love have a separate category for craziest garnish, this one would take the cake. And by cake, we actually mean pizza. Yes, it's topped with a donair mini pizza. Frankly, they can almost get away with it given the simplicity of the burger itself: just ketchup, mustard, bacon, pickles, cheese sauce, and oh yes, and the pizza.
Life on Mars from Frosty Treat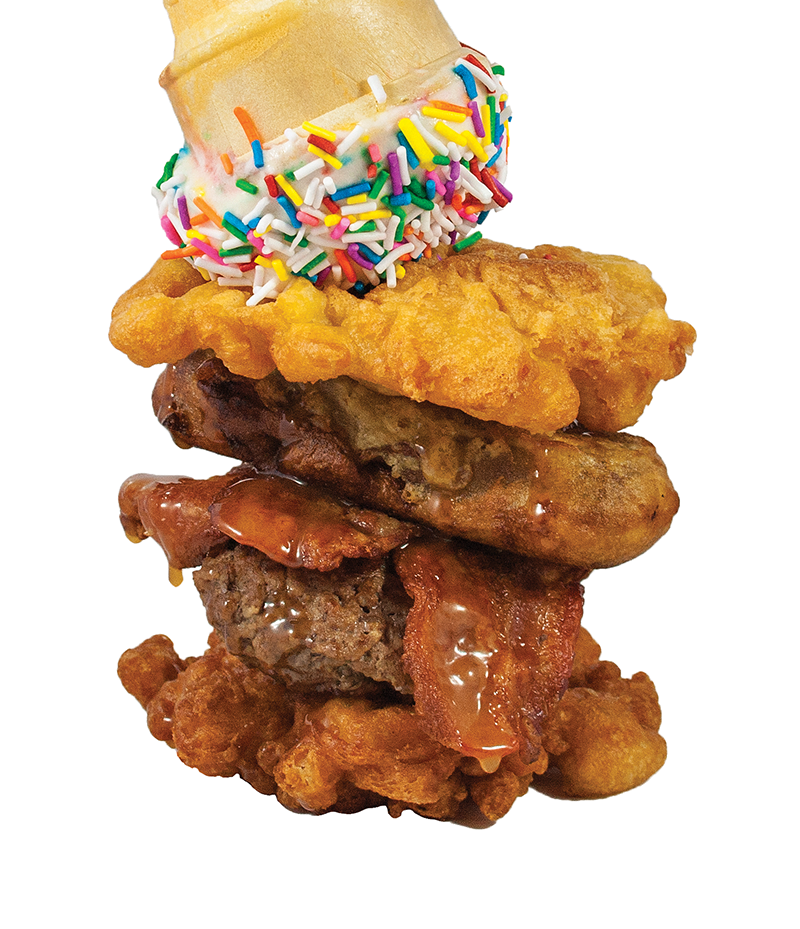 Funnel cakes just don't seem like an appropriate substitute for burger buns, and ice cream cones are meant to be eaten after your burger, not on top of it. There's also a deep-fried Mars bar somewhere in the mix. If this is what life on Mars is really like, we're not sure how we feel about it.
The Hillbilly Deluxe from The Tailgate Bar & Grill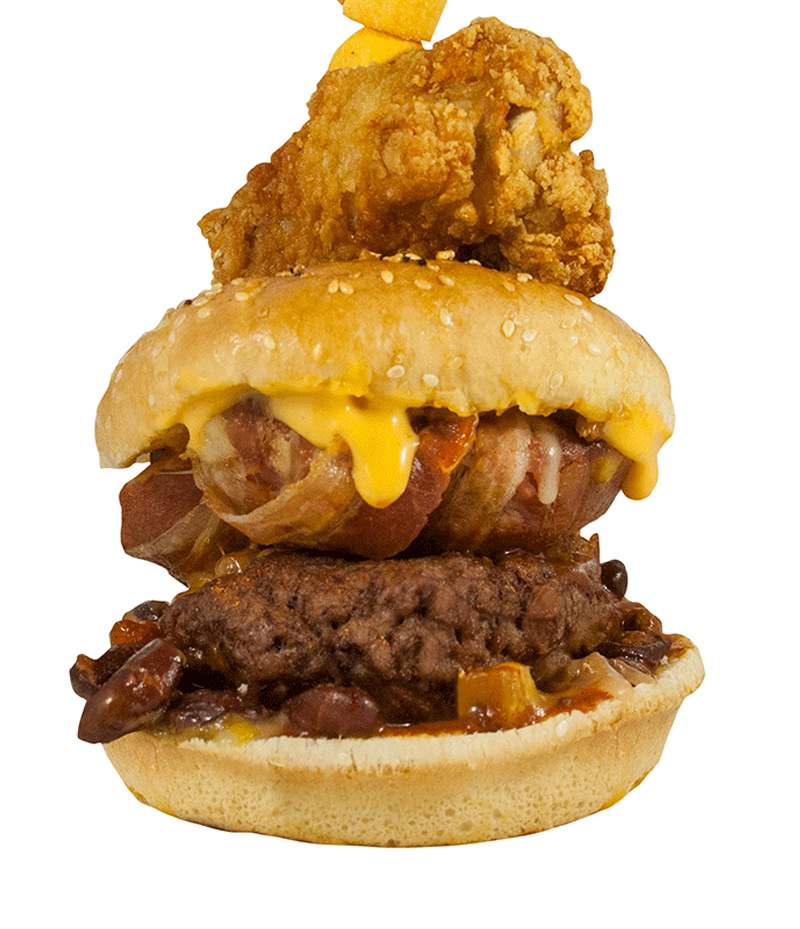 Make sure you have your Lipitor at the ready, you may have to pop one just reading about this Hillbilly Deluxe burger. First, there's a taco-seasoned burger, which doesn't sound too intimidating; but then, it's topped with chili, and then a bacon-wrapped hot dog, followed by a crap ton of cheese. Naturally, there's a chicken wing and some Ringolos to finish. Even Guy Fieri wouldn't be able finish this one.
The Piggyback from The Gahan House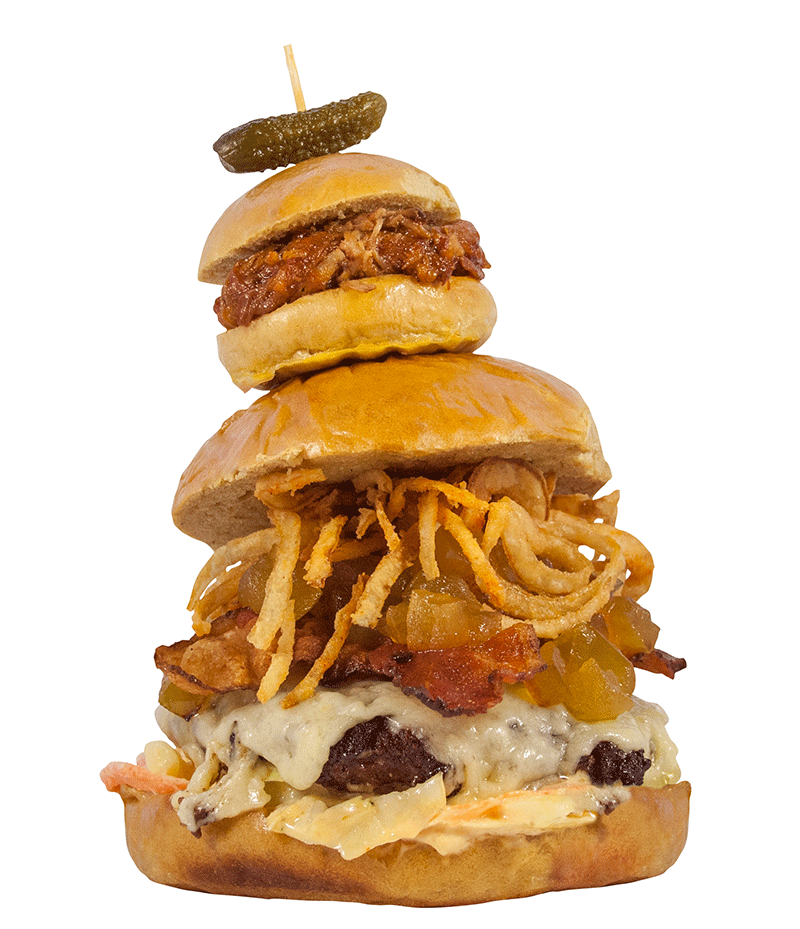 When you can't decide between a burger or a pulled pork sandwich, you can just opt for both during PEI Burger Love. The Gahan House makes that decision for you by topping its entry with a maple stout pulled pork slider. It's practically two meals in one!
The Red Eye from PEI Brewing Company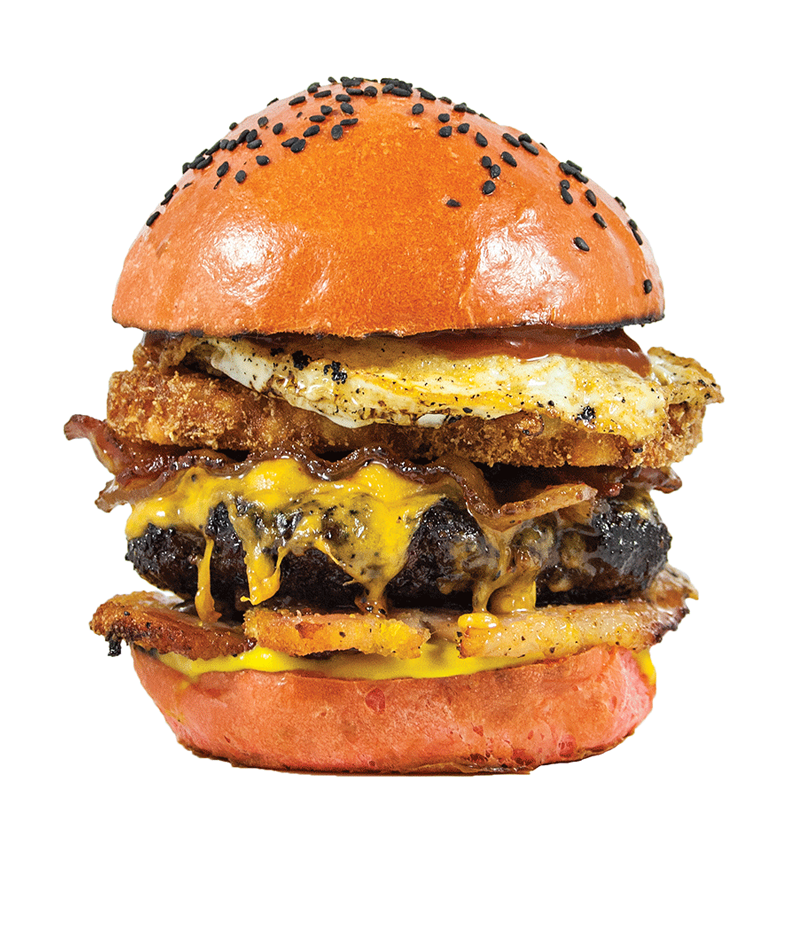 Definitely one of the most eye-catching burgers of the bunch (and we mean that in a very good, Instagrammable way), PEI Brewing Company's beer-loaded concoction just seems to work. It uses its beer in everything, from its IPA barbecue sauce to its Spicy Beach Chair Lager Bacon, but the poppyseed bun and fried egg are really the top selling features.
The Fondue Pot from Phinley's Diner & Dairy Bar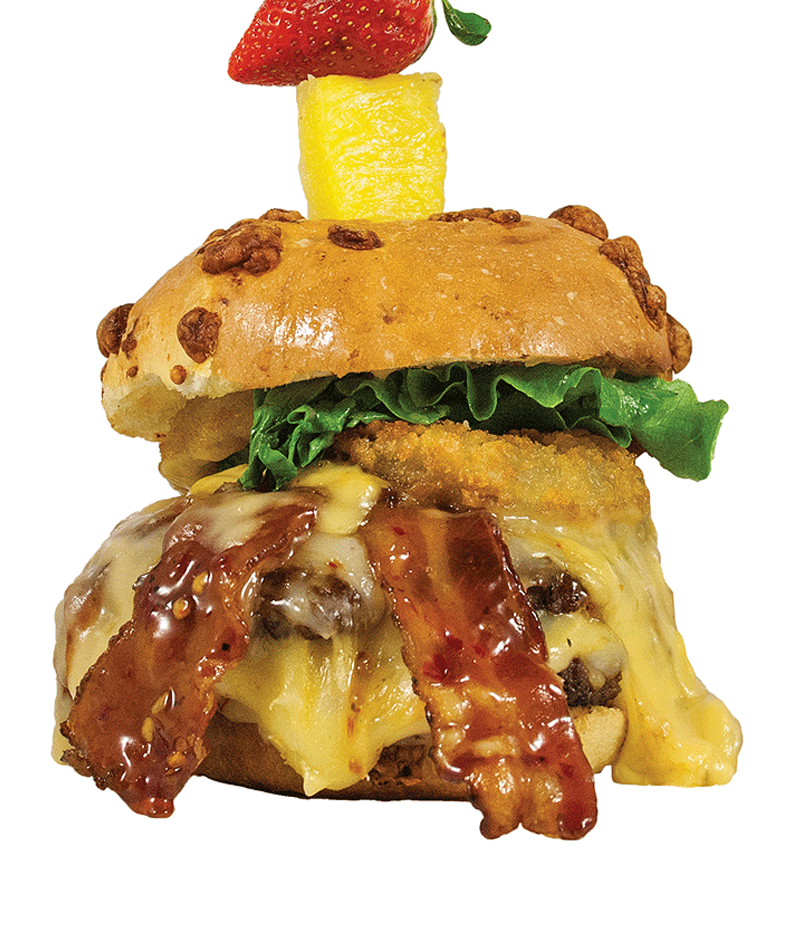 For those who prefer some sweet to balance out their savoury, The Fondue Pot has just that. Not only is its burger topped with sliced provolone, it's smothered in a creamy cheese fondue sauce. As for the sweetness, it comes from the sweet chili pineapple bacon and crunchy panko onion ring. So, a bit like sweet and sour pork meets cheese fondue?
The Critter from Gentleman Jim's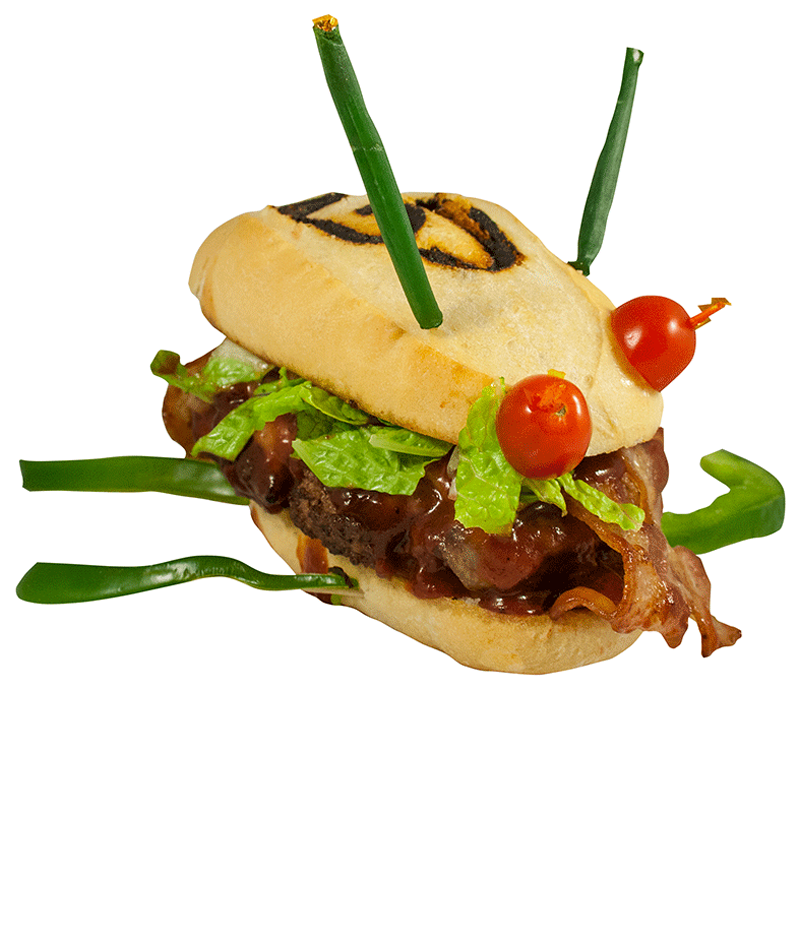 Need a burger that the kiddos can get on board with? The Critter is a bit odd, but we'll hand out points for creativity. With slivers of green pepper made to look like legs and antennae, it's a pretty classic burger underneath the bug-like disguise. Weird? Sure. Tasty? You'll have to find out for yourself.
Dapper Don from Sim's Corner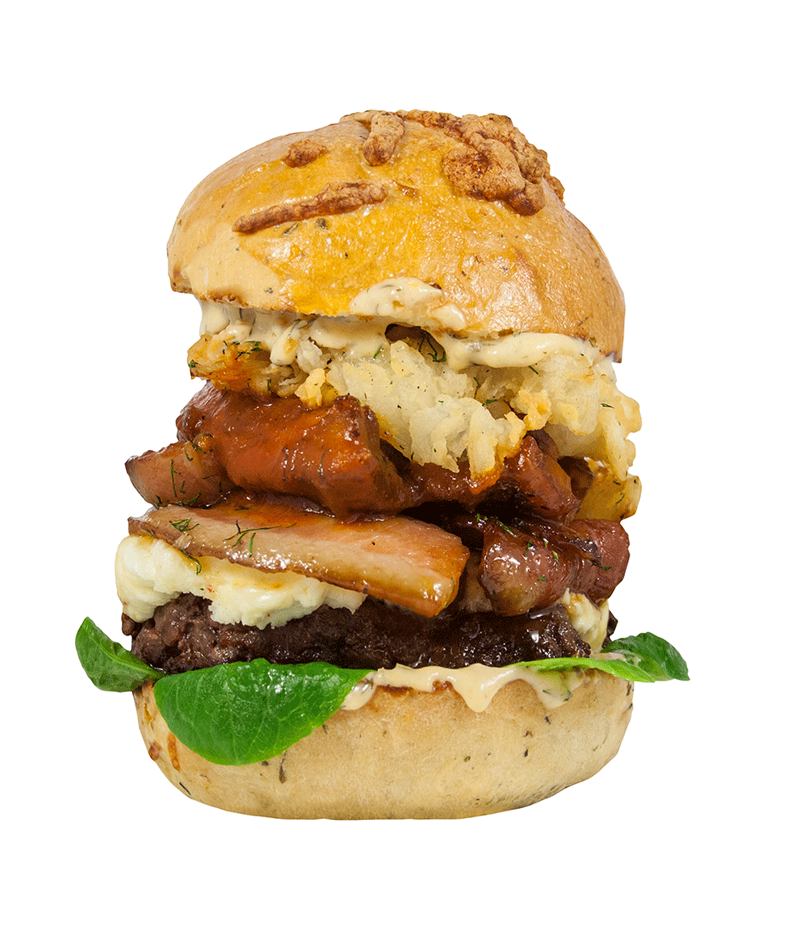 If you're looking for the best of the county fair, all dressed up into dapper burger form, Sim's Corner is the place to be. Its dill-icious burger has dill-candied bacon, dill-salted fried onion petals, and if that wasn't enough, braised baby back rib (bone removed, of course). It's sure to be quite the mouthful!
The Bull Ring from Cornwall Pizza Delight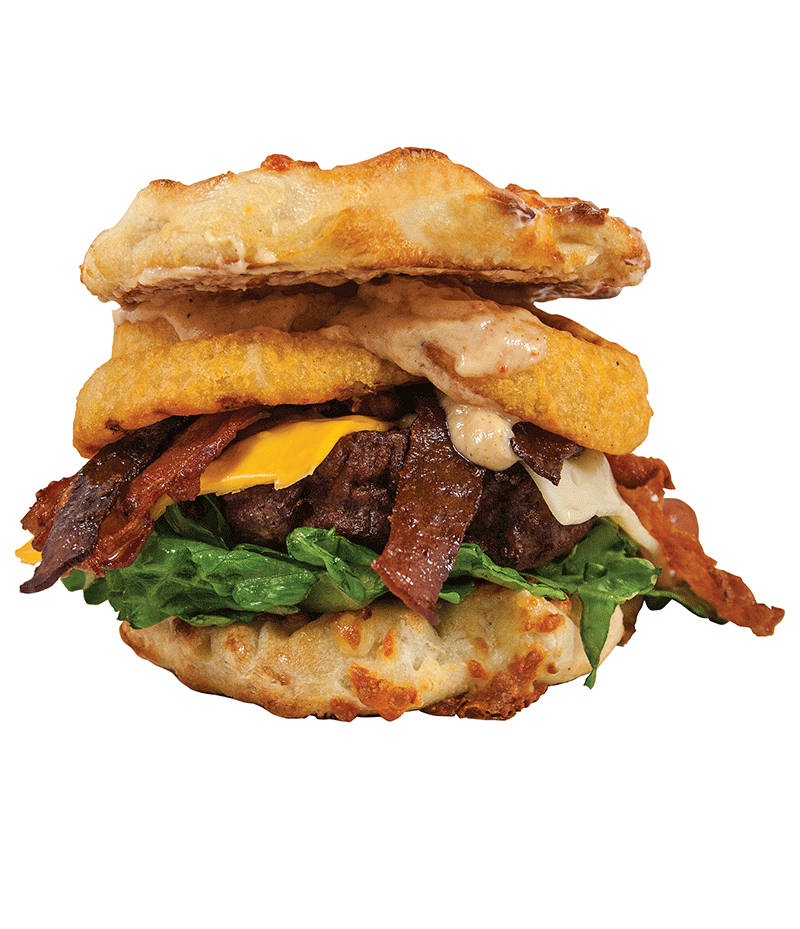 Maritimers love their donair sauce, so when it's mixed with chipotle and put on a burger, you can expect a lot of fans. Cornwall Pizza Delight's burger doesn't just have that aspect going for it, it's also done in mozza-cheese garlic finger bun, which sounds pretty finger-licking delicious in and of itself!
The Brick Deluxe from The Brickhosue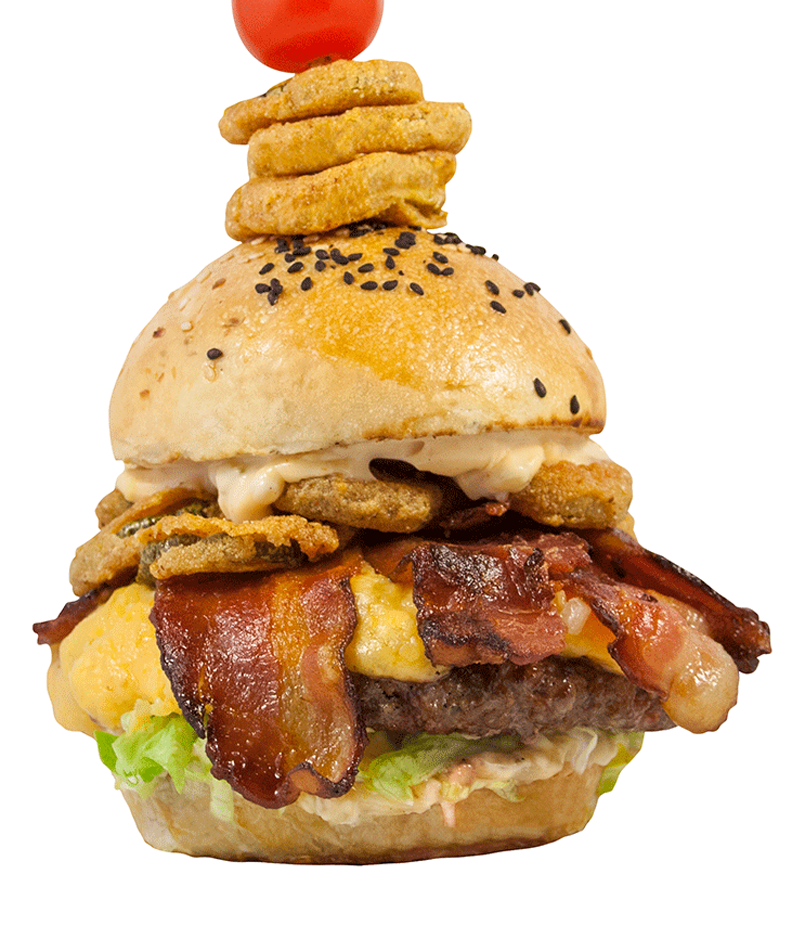 The winner of last year's Burger Love competition has a lot to live up to. Given that The Brickhouse's 2017 offering contains the likes of deep-fried cheesy pickle chips and maple-candied bacon, we'd say they've set themselves up for success in contending for the title two years in a row!