Who says eating on the run has to be unhealthy and unsatisfying? When it comes to fast casual dining, these amazing spots have stepped up the game in offering quick, nutritious meals packed with flavour. Here are 10 quick-service restaurants across Canada that make you feel good in the belly.
Calii Love—Toronto, ON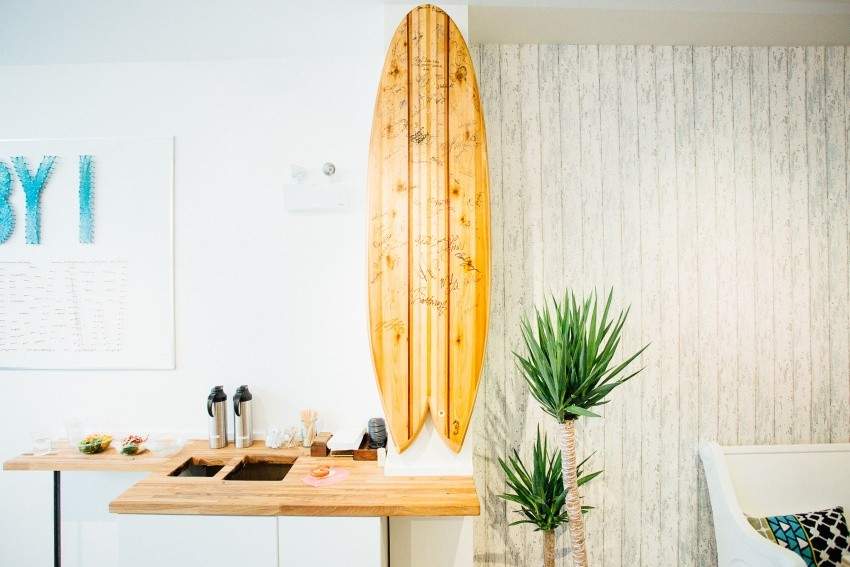 If you haven't yet discovered the latest food hype that is poke bowls, you'll want to. Poke is a traditional Hawaiian dish that is essentially a marinated salad of bite-sized raw fish; think pimped up version of a sashimi salad. There are many adaptations to poke, most commonly served in a bowl with seasoned rice and various garnishes. One of our favourite spots to sample this healthy meal is at Calii Love, which opened its doors on King St. West last year. The menu is a fusion of Hawaiian and LA-inspired staples, so you can enjoy your poke alongside a superfood smoothie—what could be healthier than that? Calii Love offers five types of poke bowls to choose from or you can build your own.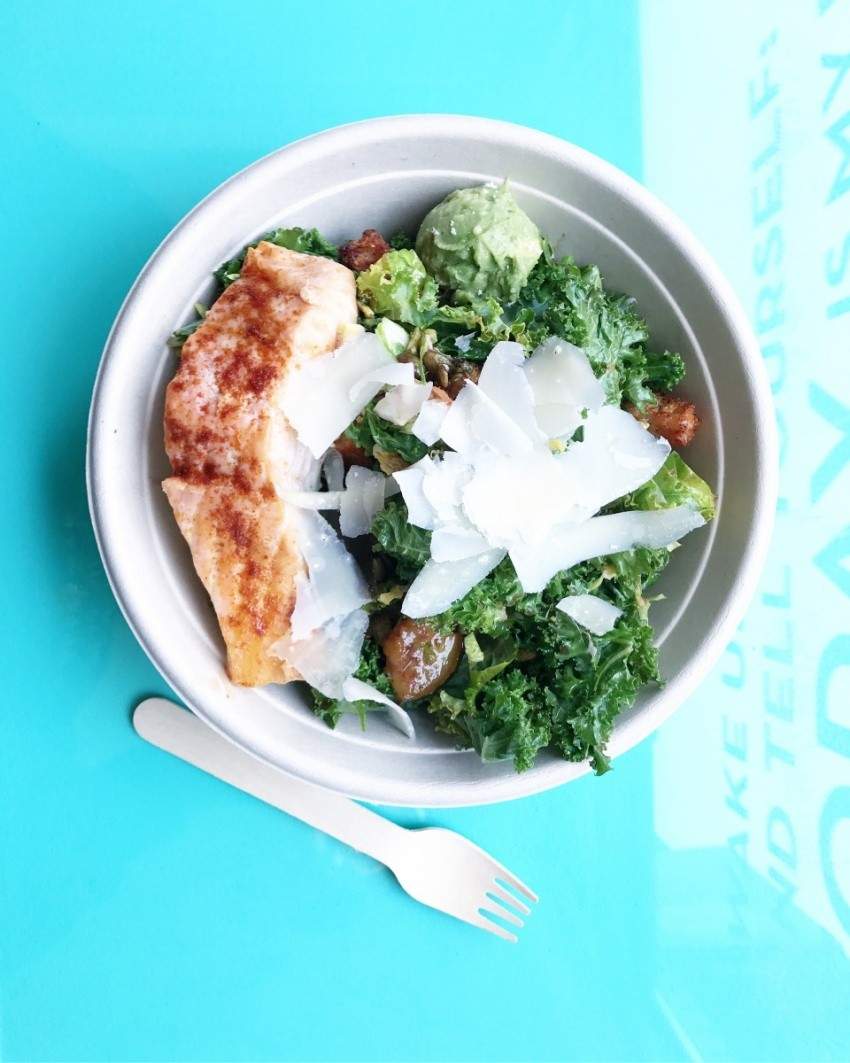 Wise & Wright—Calgary, AB
The Core welcomed a new eatery to Stephen Avenue last year, enticing people with its lively, minimalist vibe and menu of healthy food favourites. Wise & Wright sources whole, natural ingredients and offer diners everything from vegan foraged mushroom flatbread to gluten-free coconut chicken curry bowl. On weekdays, there are plenty of breakfast options. Grab a free-run egg sandwich on organic sprouted grain bun or a Just Beet It veggie breakfast bowl. Or, try one of their Built Up toasts topped with banana, salted crushed cashews, honey and edible flowers. You certainly won't get bored of the morning meals here.
Tacofino—Vancouver, B.C.
Most West Coasters have heard, if not already tried, the deliciousness that is Tacofino. The company's humble beginnings began in a surf shop parking lot in Tofino and has since expanded to Victoria and Vancouver. With an emphasis on bold flavours, Ocean Wise seafood and a laid-back atmosphere, Tacofino is popular spot wherever the location. Over in Yaletown, where they've opted for a traditional restaurant setting, there's still counter service available to the busy lunch and late-night dinner crowds hungry for a quick bite. And at the Gastown Burrito Bar, you can chow down on cod barbacoa, chorizo taco or a crispy chicken burrito, to name a few, at their casual six-seat bar.
b.good—Toronto, ON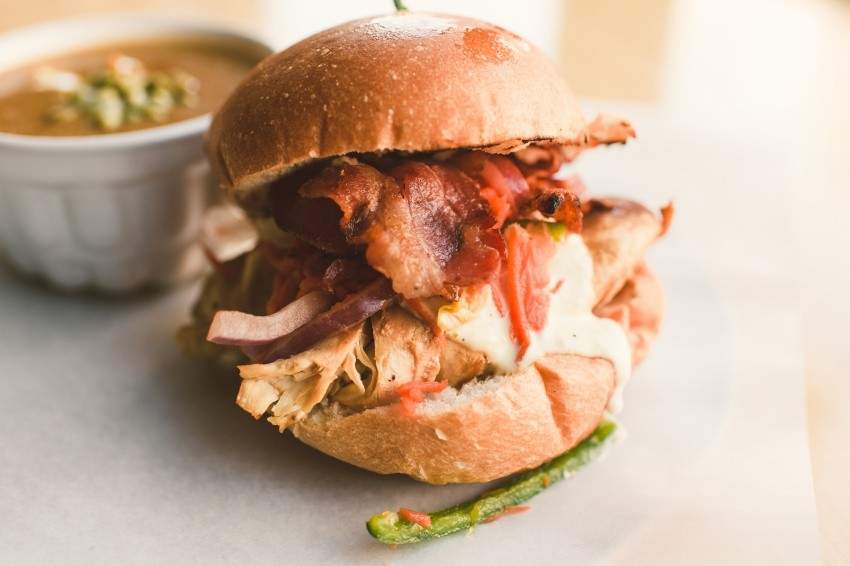 If you're craving a delicious burger that's easy on the waist line, look no further than b.good, which recently opened its third location in Toronto on Queen West. The fast casual restaurant works closely with Ontario farmers to source all its ingredients, from the vegetables (from Barrie Hill Farms in Barrie) to the potatoes (from Gwillimdale Farms in Bradford) to the beef (from Enright Cattle Co. in Tweed); and you can really taste the difference. What's more, b.good's support of local goes beyond farm to table. They're actively involved in Toronto charities that support programs for underprivileged youth interested in food education and the arts.
The feel-good eatery offers an extensive menu to suit every dietary need with flavourful options aplenty: spicy avocado kale grain bowl, hearty minestrone soup, roasted butternut salad with maple-mustard vinaigrette, and baked sweet potato fries. If you're a meat eater, make sure to try the chicken sandwich with the El Guapo topping of bacon, homemade jalapeño slaw and jalapeño ranch. It's heaven in a bun. And don't leave without getting the very popular homemade beet-ginger lemonade.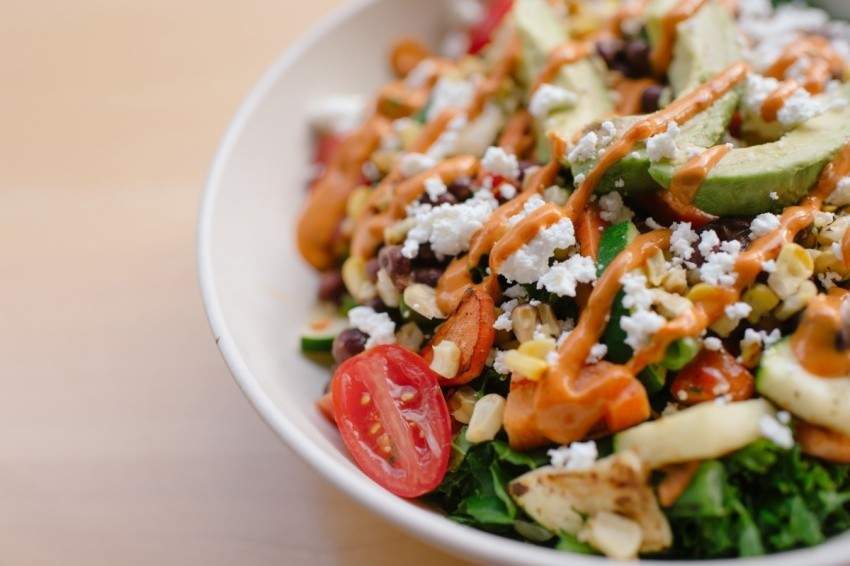 Heritage Asian Eatery—Vancouver, B.C.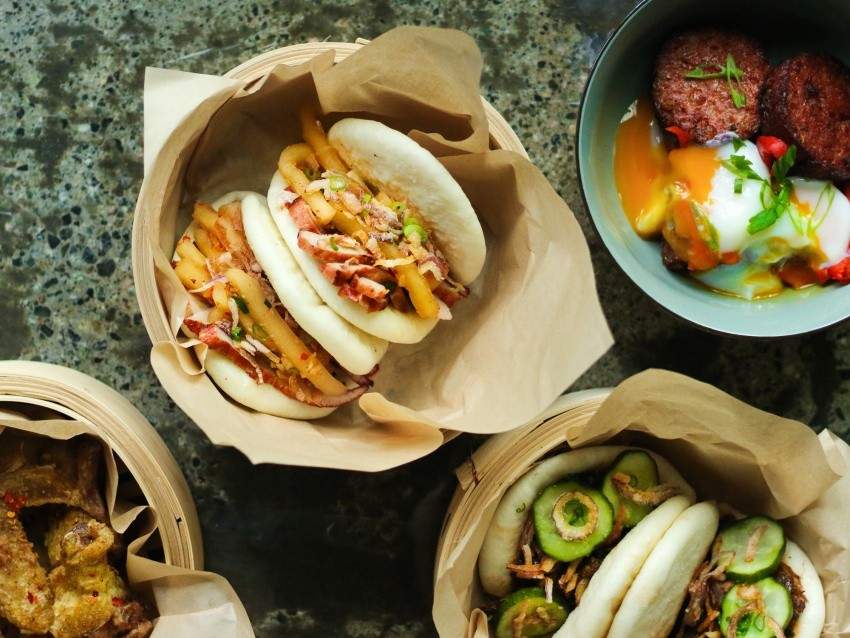 Visitors to this 40-seat, fully-licensed counter-service restaurant are often surprised at how tasty affordability can be. Though the price points are very decent—steamed pork belly bao for $7, fried cauliflower for $5—the Heritage Asian Eatery do not skimp on its fresh, locally-sourced ingredients. Inspired by authentic Far East cuisine, it'll delight you with the many appetizing options, from marinated eggplant to shiitake mushroom crepe, five-spice chicken wings and more. Heritage Asian Eatery is open Monday through Friday for breakfast, lunch and dinner.
Beet Happening—Winnipeg, MB
Step into Beet Happening for some baked goods you won't soon forget. This counter service, weekday cafe makes all of its delicious doughy treats in-house and you can really taste the quality in ingredients. Just try its buttermilk scone or their breakfast empanada and you'll be hooked. For lunch, nutritious options with contemporary flavours are in no short supply: personal-sized French bakery-style pizza, zucchini noodle salad and potato galette with seasonal greens, to name a few. And you'll still have time to squeeze in a delectable dessert of gluten-free chocolate zucchini cake, salted caramel cheesecake or a vegan cookie.
Tractor Foods—Vancouver, B.C.
The aesthetic of Tractor Foods is, simply put, marvelous. It's cafeteria-style, yet the bright, open contemporary space doesn't feel hurried. Tractor Foods have won multiple awards for its high-quality healthy meals and fair price points—they offer half sandwiches for $5 and 11 different side salads for just $3.50 each! And these aren't just your everyday salads. Think wild mushrooms with ditalini pasta, truffled ricotta cheese and fresh herbs, or kimchi green cabbage with pickled carrots and cilantro dressing. The menu is all about mixing and matching to suit your appetite, pairing your veggies with a five-ounce Albacore tuna steak one day and a grilled avocado the next. Tractor Foods excels not only in its delicious clean food options, but in efficiency and accessibility as well.
Chosabi—Winnipeg, MB
If you fancy yourself some Asian cuisine, but not sure from which part of the Pacific, Chosabi is the place to go. Whether you're in the mood for a poke bowl, a Thai curry, a Filipino rice bowl, or a bulgogi, this fast-paced eatery has it all. And you can't go wrong with one of its famous, fresh and filling sushi burritos featuring Ocean Wise seafood. Open for lunch through dinner, Chosabi will be opening its third location in Winnipeg soon.
Made—Calgary, AB
Made Foods was created by two friends who saw a need for wholesome, convenient food with a wide offering for those with dietary restrictions. Over the years, the business has grown to eight locations across Calgary and catering option. Its selection of prepared meals and snacks are always changing and made from seasonal ingredients sourced from farms throughout Alberta and British Columbia. Offering easy-to-go meals for breakfast, lunch and dinner, it offers a range of fresh, simple mains such as no-fry stir-fry, kale Caesar salad, and quinoa-crusted chicken. Those looking for heartier dishes can order items such as bean and bison chili, roast beef dinner and turkey bolognese. Made Foods also has a healthy, kid-friendly menu for tiny, growing bellies hungry for a quick bite.
Kupfert & Kim—Toronto, ON
The menu at this quick-service restaurant is solely plant-based fare with a strong focus on sustainability and environmentally-sound endeavours. The Kupfert & Kim kitchens produce almost nothing that enters a landfill and the packaging is either compostable or recyclable. They source ingredients locally (no big surprise there) with organic produce arriving fresh every morning. The vegan menu ranges depending on the location, but staples remain the same: yummy fruit smoothies, filling breakfasts and hefty protein-rich salads. If you have room left over after your power meal, consider the dairy-free Cookie & Cream ice cream made of vanilla coconut and hemp seeds. Yum.