You'll recognize these beloved Canadian TV hosts and chefs from massive hits such as Chopped Canada, Bake with Anna Olson and You Gotta Eat Here! They are a group of well-travelled, seasoned experts who have sampled the best of the best from across the country and around the globe. With decades of food experience under their belts, we were curious to find out what they ate recently that really stood out from the rest. Here are the must-try restaurants and dishes that these culinary greats recommend!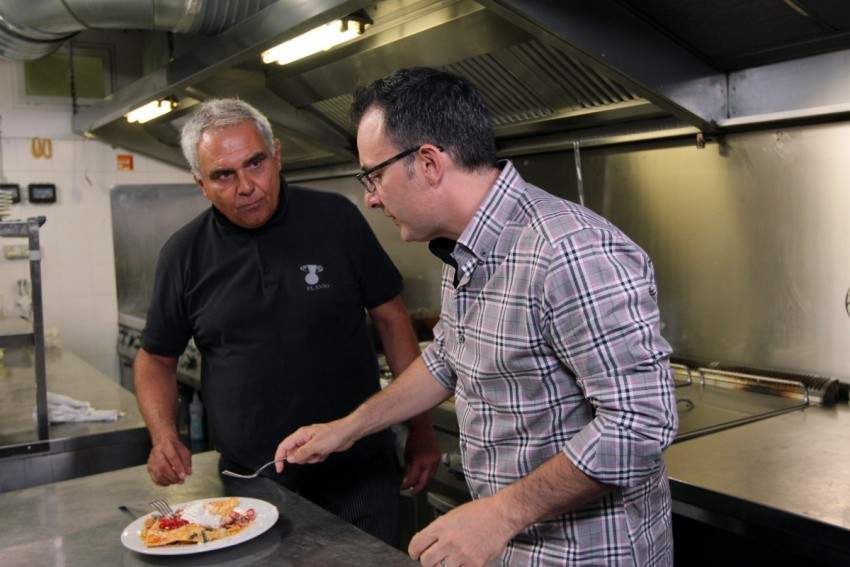 Photo by Josh Henderson. Copyright Lone Eagle Entertainment Ltd
There's a restaurant in Rome called Flavio al Velavevodetto. It's this great, beautiful restaurant that's built into the side of a huge hill. We had this one dish, which is maybe the most incredible pasta dish we ever had. [Chef and owner] Flavio makes this homemade ravioli and fills it with ricotta and pecorino cheese. The sauce is just delicious, but it's not a cooked sauce. He takes these little cherry tomatoes and he crushes them in his hands in a bowl and he adds pecorino cheese, olive oil and mint. That was the big thing—mint. I never thought of mint in pasta. He places the ravioli on a plate with more fresh ricotta on it and a whole bunch of pecorino on top of that. Usually I share with the rest of the [You Gotta Eat Here!] crew, but not this time—it was all mine. It was fantastic.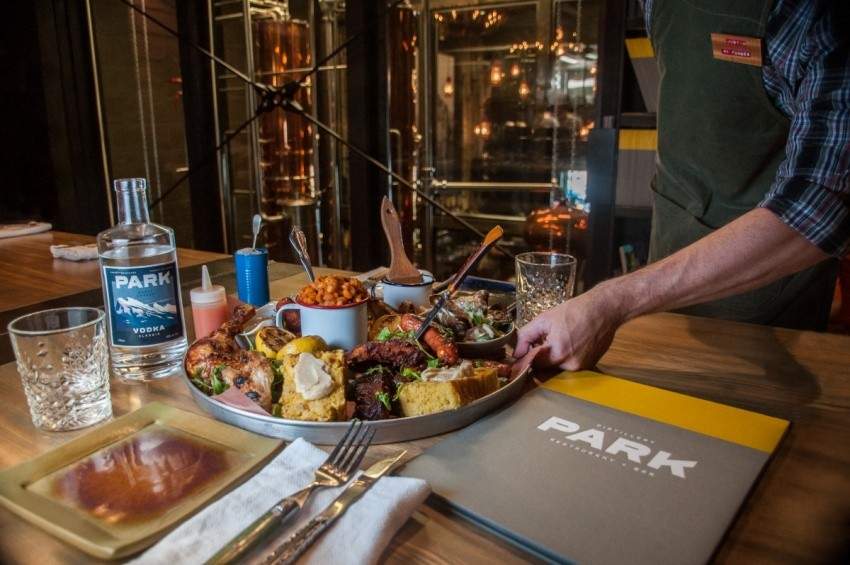 It was my birthday at the beginning of February. So, my girlfriend and I went to Banff to celebrate. After a chilly afternoon of dog sledding, we went out to Park Distillery Restaurant and Bar for dinner. We had the Mess Hall Standard, which includes barbecued ribs, rotisserie chicken, pork n' beans, wings, cheese smokies, potato salad, coleslaw and cornbread. Of course, we added an extra rack of ribs to the dish—couldn't get over how incredible they were! There's nothing like smoky, campfire-inspired food after a day in the park with handcrafted cocktails made from spirits distilled right there. It's my go-to Banff spot. Love it every time.
Earlier this month, I was at Caps, Corks and Forks, a fantastic dinner event at Niagara College [that happens twice a year]. Culinary students work with their chef instructors to create a five-course dinner menu. The brewery students and winery students face off against each other to try and find the best beer and wine match for each course. The energy is great and the students get up in front of 200 guests to present their dish or match. [My favourite was] the squab dish. They remarked that it was their first time working with it, but I wouldn't have known, since the dish exuded a confidence in its style. The sweetness of the ombré beet terrine, layers of coloured beets from darkest to lightest, played against the rich squab beautifully.
The Fishman Lobster Clubhouse in Markham [Ontario] is next level. I've never been in a restaurant where the whole wall is covered in aquariums with king crabs, and the aquariums below that are all lobsters. It's a really only a crab and lobster menu. They steam it, fry it, fry it in rice—they do it in a million different ways. It's phenomenal and it's all Chinese. They barely speak English and everybody in the place is Chinese, so you know it's a good sign. We've been wanting to go there for a while and we were floored at how good it was.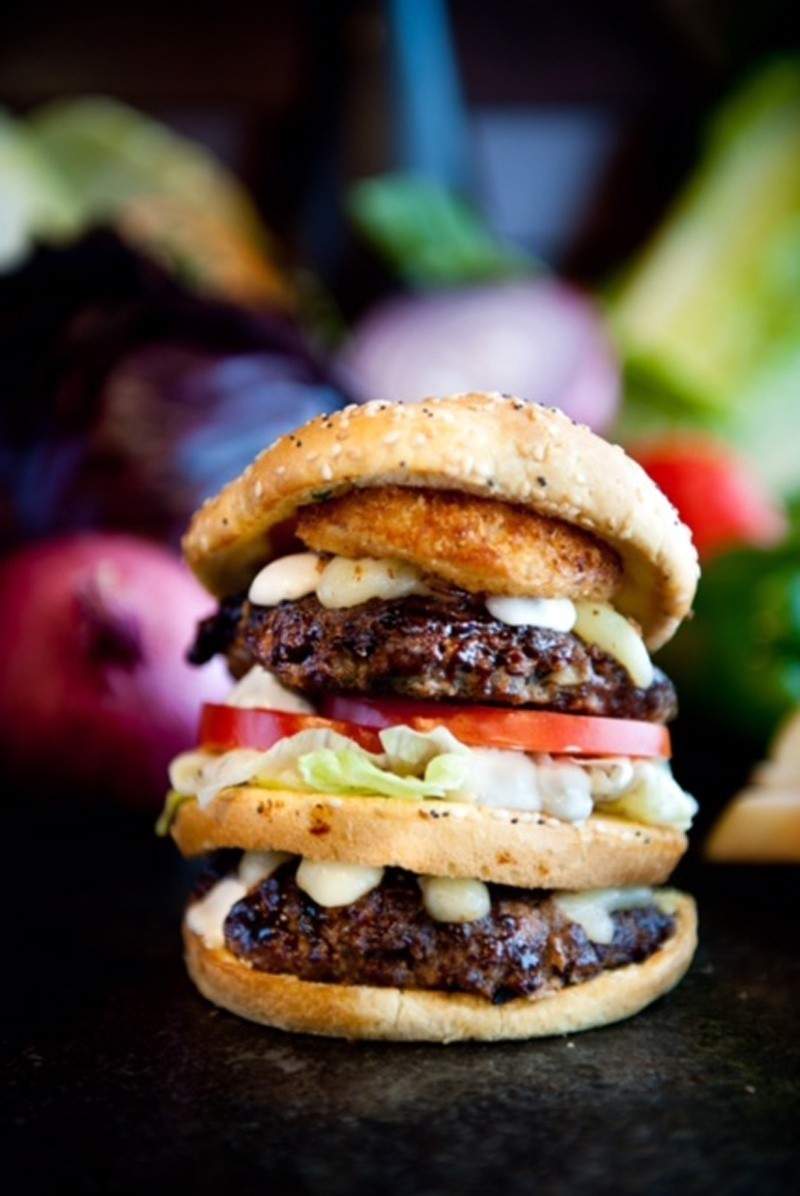 My restaurant at The Inn at Bay Fortune is entirely focused on serving the multitude of organic fruits and vegetables that we grow on our own farm on Prince Edward Island. Beyond my daily work as chef proprietor, I'm also my family's cook where I work hard to serve the healthiest possible food to my kids. All of this means that I prize simplicity so when I find the time to eat out I'm often just looking for an awesome cheeseburger like the ones at Cheese Curds in Halifax. Chef Bill Pratt and his team have built an empire on the simple premise of cooking old-fashioned comfort food from scratch—no processed food shortcuts in their kitchen! That's why I love The CC Porker so much. I mean just look at this beast! Flame-grilled goodness topped with cheese curds and onion rings? Woof!
My wife and I are on a dedicated plant-based journey for the first half of the year, and the best thing I have eaten so far is at my friend's restaurant Gorilla Foods on East Hastings here in Vancouver. They have a sandwich called Main St. Monkey. It's olive tapenade, avocado, organic sprouts, zucchini hummus and this incredible raw seedy bread that will blow you away. Finish off with the Blue Green + BC Blue smoothie with blue-green algae, and the dark raw chocolate fudge and you will have sustainable energy all day long!
I like the Albacore tuna and sweet breads at Bar Isabel. It was really cool—raw tuna and fried sweetbread on top. It was kind of this surf and turf you don't really think of. I like cooking like that too; so when I ate that I really enjoyed it. It was really good.