Shaunavon, Saskatchewan has got it going on. Apart from being the home of country music's The Hunter Brothers, the town in the southwest part of the province has become an unlikely culinary destination.
Even if you don't have a reason to go to Shaunavon, that's OK. You'll join legions of others who go there just for the Harvest Eatery and Fresh Market.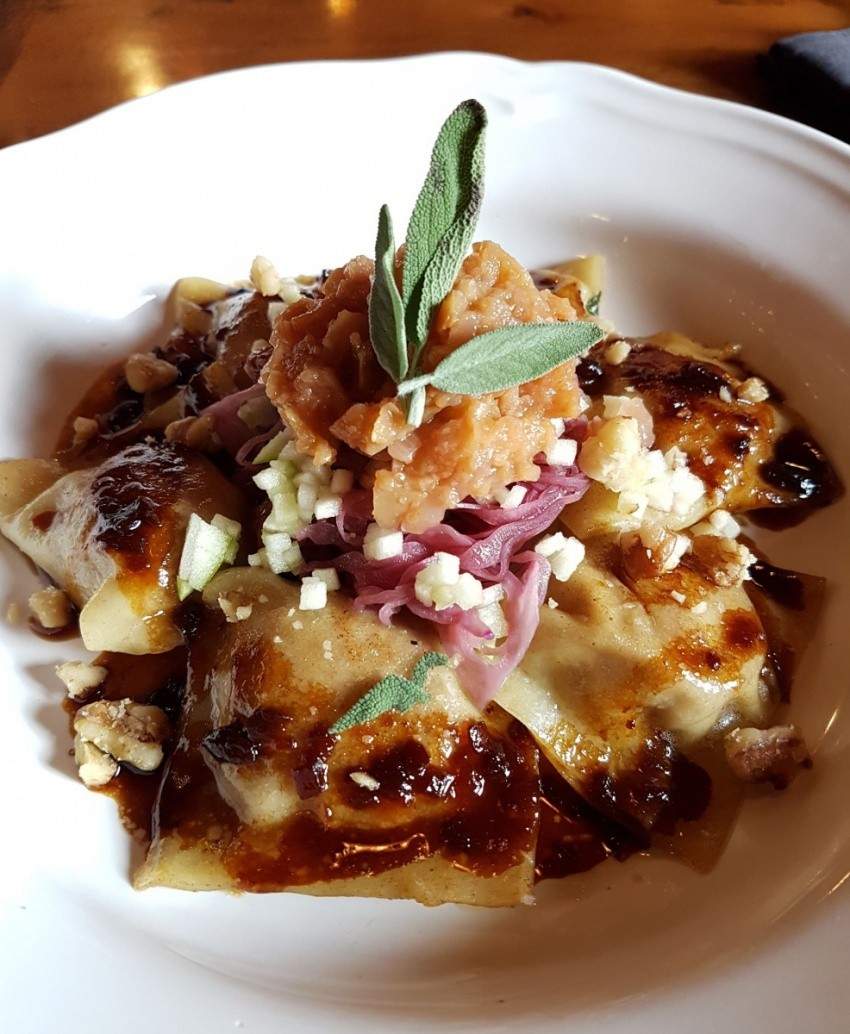 Husband and wife duo, chef Garrett "Rusty" and Kristy Thienes opened Harvest Eatery in 2013, where they offer an eclectic mix of gourmet Saskatchewan comfort food that's always seasonal, and always sourced as locally as possible; think roasted carrots with pulses, bison tartare, wild boar ravioli and trout gravlax (sourced from Saskatchewan's Lake Diefenbaker).
The mouth-watering Harvest Burger includes maple bacon, aged white cheddar and Harvest sauce served on a sesame brioche bun. And it's not beef and potatoes that people here are after. People line up for the slow-roasted Black Angus brisket, served with jalapeño mac 'n' cheese, maple bourbon demi-glace and house cornbread.
Last year, the Thienes' branched out and opened the Fresh Market. The stylish grab-and-go market doubles as a casual lunch spot and cafe/bakery. It carries everything from homemade beef stock to local feta. So, if you fall in love with the bun or that Harvest sauce (and you will) after having the burger, you can find them here. Kristy is working to source more Saskatchewan-made products to sell in the market, and would like to create a year-round artisans' showcase.
"Although small in stature, it allows us to be focused with our offerings, and intimate with our service," she says of the Fresh Market.
A new chef, Chriel Pangilinan, recently came on board, which has allowed the couple to take on more catering and use their private dining room (the Fresh Market by day) as evening overflow seating.
"As our team expands, so do our capabilities, which is really exciting for us," says Kristy.
They're also working with gardener Shon Profit, who is planning a custom garden for the restaurant. Rusty, who won Regina's Gold Medal Plates competition in 2016 and will compete again this year, is looking forward to creating new seasonal menus based on what's fresh and right out the back door.
If you need another reason, in addition to the offerings at Harvest Eatery, to visit Shaunavon, plan your trip to coincide with a hike in the nearby Grasslands National Park. There, you may just catch a glimpse of the plains wild bison roaming free.