Way back in 2013, there wasn't a whole lot happening in Saskatoon's craft beer industry, except for when Heather Williams and Cameron Ewen founded Prairie Sun Brewery with the goal of helping build the sector in the city. It's a vision that's been wildly successful, thanks to the duo's inventive beers and community engagement. Now, the brewery and gastropub will be contributing to the thriving industry from a new location.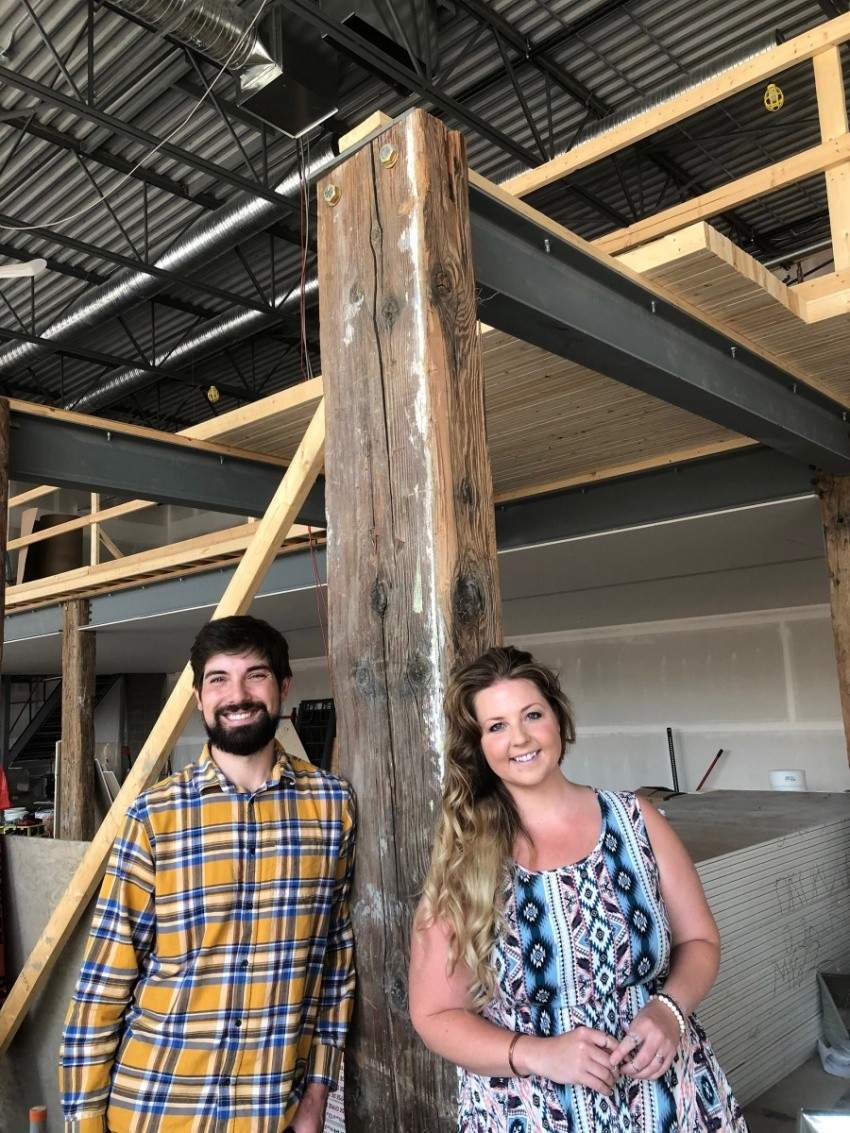 The sustainable new spot, with its solar-panelled roof, soaring windows and brick-clad exterior, was purpose-built for the microbrewery on the site that once housed the historic Farnam Block on Broadway. Several 100-plus year old wooden beams from the building take centre stage within the new kid- and dog-friendly brewery. Rain water is also used throughout the brewery as a part of its sustainability efforts.
"We feel the responsibility to pay respect to those who came before us and tell that story," says Williams, about the educational brewery tours they'll offer (all staff have studied with the Saskatoon Heritage Society). "We're taking it very seriously that we're moving into that space. It's near and dear to my heart and to so many people."
The gastropub concept will include a patio, kid-friendly activities and seasonal menus of traditional Saskatchewan dishes elevated with Prairie Sun's unique beers, like toasted hemp ale with thistle honey from Kitako Lake, brew-infused sauce, and crunchy barley on salads. Spent grains from the brewing process will be dried and ground into flour for pizza dough or given to farmers for animal feed.
An offsale and market deli round out the place, offering sandwiches made with locally-sourced, pastured meats and bread made by the talented Joel of Baeker Kraeker using Prairie Sun's beer.
Williams and Ewen source from several different producers, touring the farms for holistic animal management practices before committing to them.
"Saskatchewan is agriculture," says Williams. "Our big values are community and tourism; bringing people into the brewery and telling them all about Saskatchewan."
With an expected opening date in late summer, we can't wait to dig into all that history, cold brew in hand and the pooch in tow.