Increasingly each year, the lack of craft beer options at the Calgary Stampede makes headlines in the news. While it is definitely unfortunate that we are reduced to choosing between a Budweiser or a Bud Light (decisions, decisions...), I think we can all agree that spending all of your time on the Stampede grounds, getting our faux-cowperson bootstomping on at Nashville North, isn't what the Calgary Stampede is all about.
If you're in Alberta for the world-class rodeo and festival experience, why not make the effort to explore the host city as well? For beer afficiandos, there are plenty of beer halls and gastropubs around Calgary that proudly pour a large array of Canadian microbrews: Craft Beer Market, Ship and Anchor, Pig and Duke, The Unicorn and National, just to name a few.
Big and small, here are Calgary's breweries (some of which you can check out in one fell swoop with Calgary Brewery Tours) where you can have a tasting. Alternatively, you can enjoy their beers at the restaurants listed above.
Banded Peak Brewing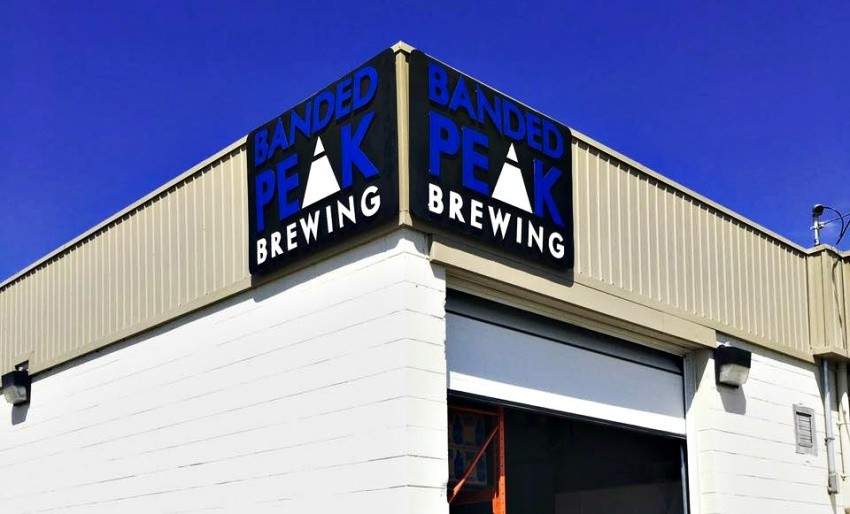 With its official opening just shy of two months ago, Banded Peak Brewing is the newest addition to the Calgary brewery scene. Stop by their tasting room on 34th Avenue S.E. (just adjacent to the cementry off MacLeod Trail) to try one of three of their premiere brews: a pale ale, an IPA and a saison. With the Calgary Stampede in full swing, they've extended their brewery hours to be open every day of the week. If you're on the north side of the city, find the "Chinook Saison" on tap at Midtown Kitchen in Kensington.
Boiling Oar Brewing Company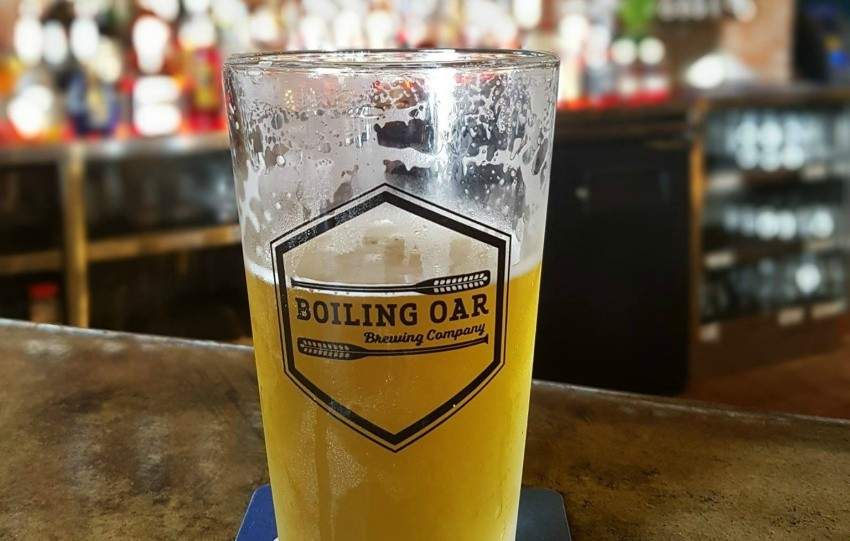 Another one of the city's newest microbreweries has been slowly finding its way into a variety of pubs around town since it launched several months ago. Find Boiling Oar's Kolsch at the new barbecue eatery, Hayden Block, in Kensington or its pale ale on tap at National. Still in its infant stage, this little brewery will be adding more to its roster as the year progresses.
The Dandy Brewing Company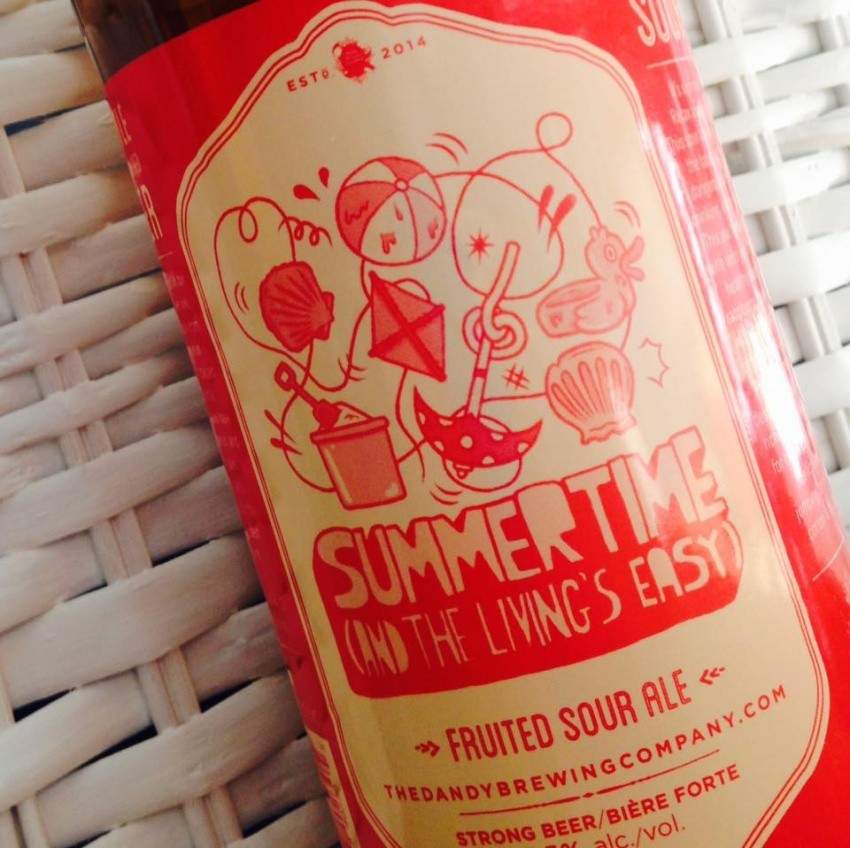 Small, but mighty, Dandy has only been in operation for about two years, but has quickly become a favourite with many in the Calgary beer scene. The Dandy in the Underworld is an exemplary example of an oyster stout and the pale ale Golden Brown Dandy pale ale is a pleasant beer to sip, whether you're new to the world of microbrewing or a more experienced beer afficiando.
Find Dandy Brewing in Calgary's northeast where its tasting room is open Wednesdays to Sundays. The owners are always eager to pour you a flight and show you their brewing processes to you in an approachable, upbeat way.
Last Best Brewing and Distilling Co.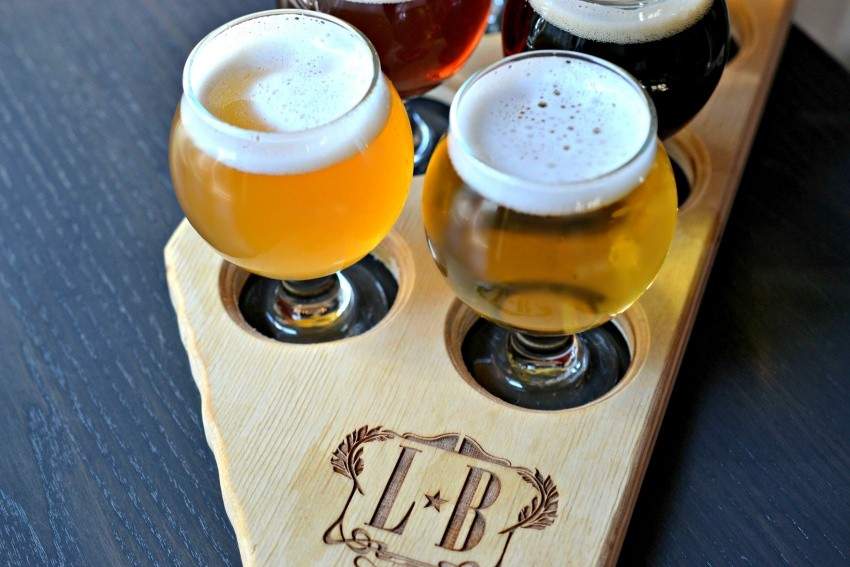 These days, you're hard-pressed to walk into a pub in Calgary and not find one of this microbrewery's beers on tap. From the Show Pony pale ale, to the appropriately hoppy Last Best IPA to the Dirty Bird Black Lager, it's hard to find a brew coming from Last Best Brewing that isn't likeable.
Last Best also boasts a beautiful brewpub in the heart of the Beltline area (just off the corner of 11th Avenue and 5th Street S.W.) where you'll find one-off brews and more unique concoctions like the Caramel Latte nitro brew, as well as a little speakeasy lounge and barbershop in its basement. If you find yourself in Jasper, Banff or Fort McMurray, seek out one of its sister brewpubs, all of which make a variety of interesting brews on-site.
Toolshed Brewing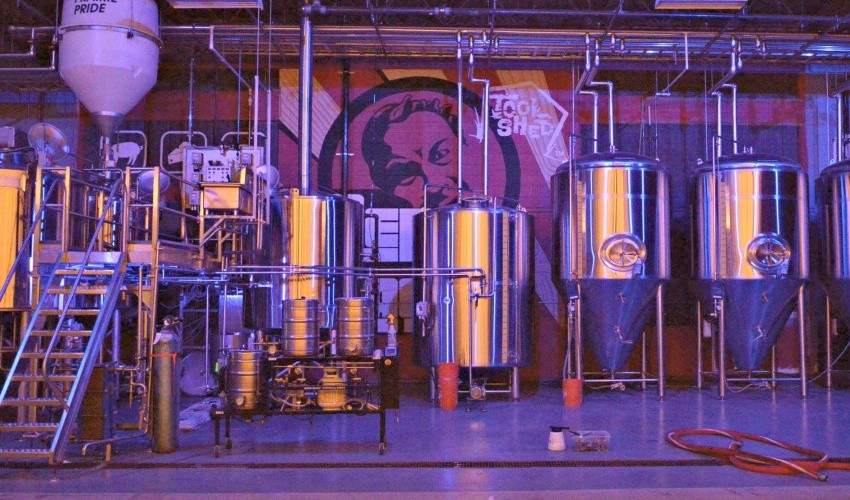 If you're perusing the beer selection at a local liquor store, it's hard not to take notice of Toolshed Brewing's distinct packaging. Whether it's the Red Rage or People Skills cream ale, each one of the brewery's beers has a little story behind them. You can find most of its microbrews on tap at select bars in Calgary, but make sure to pay the actual brewery a visit for a more personal tasting and to hear the quirky stories behind each.
One of the most unexpected things about a visit to this microbrewery is the spectacular brewing area/indoor beer garden that boasts a huge graffiti mural behind its tanks and a huge seating area with plenty of plank tables and a hanging patio light set-up.
Village Brewery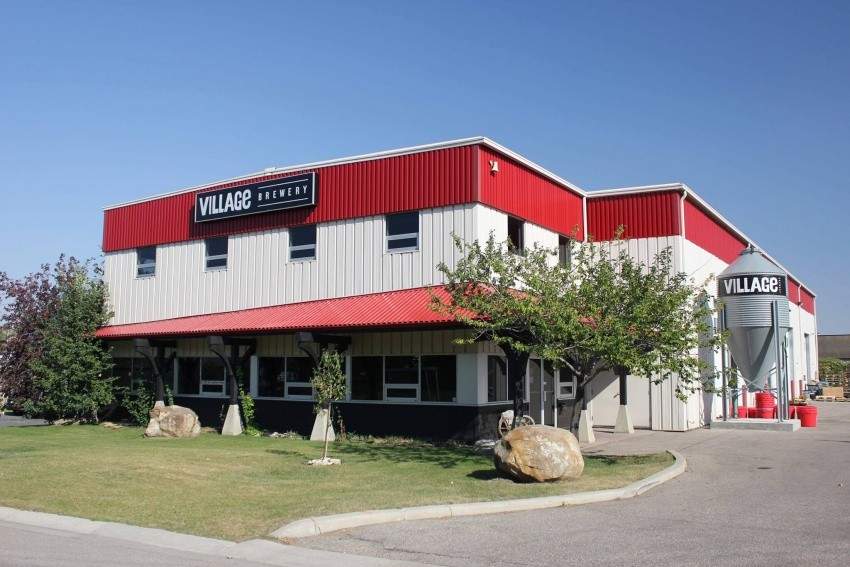 Famous locally for its significant contributions to community endeavours, Village Brewery puts out a long line of popular brews, including their Village Blonde, the refreshing Village Wit--a white wheat ale, like if Rickard's White didn't suck-- and the summer-in-a-bottle, Village Squeeze, with its hints of lemon, raspberries and a subtle punch of hops. Who knew you could sip on sunshine? Visit its brewery to check out some eclectic artwork in the upstairs tasting room and vibrant tabletops made up of bottlecaps. Oh, and try some of the beers too!
Wild Rose Brewery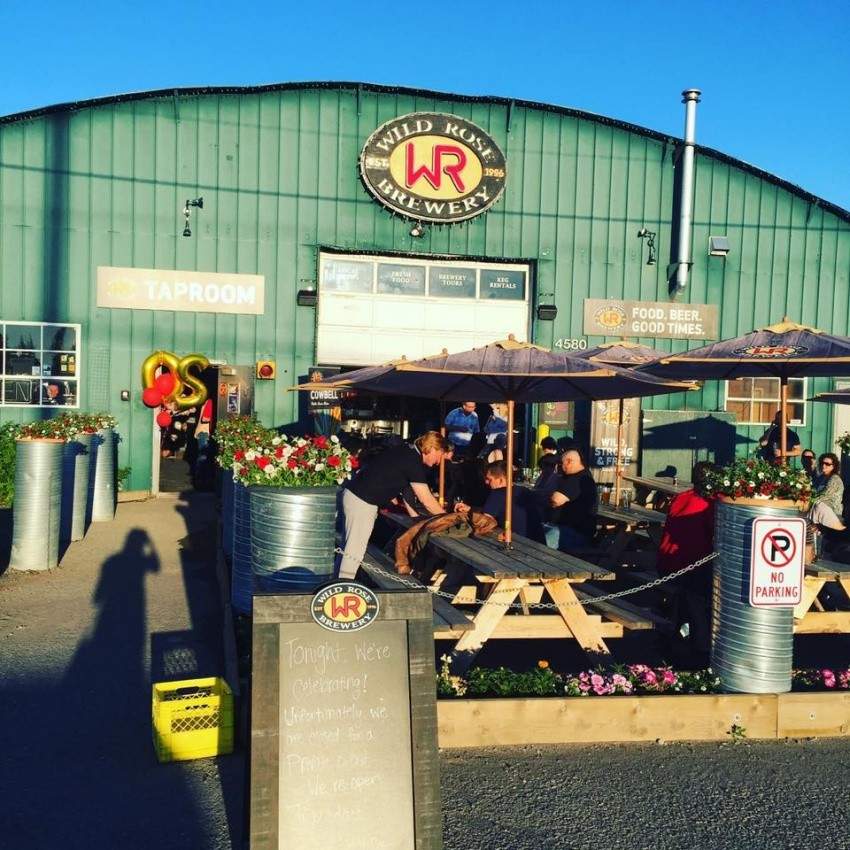 Recently turning a respectable 20 years old, this well-known local brewery is showing one signs of slowing down. It's original brewery and brewpub built into a small warehouse has a lot of rustic charm and an underrated patio that is always a great place to soak up some sun alongside their microbrews. If you've never had a chance to try Wild Rose Brewery's creations before (they are only available in Alberta), the two most famous brews are its Wraspberry Ale and the Velvet Fog.
The new-ish Cowbell Kettle Sour is not for beer novices, but a tangy, refreshing sip, especially if it's extra hot outside.
Big Rock Brewery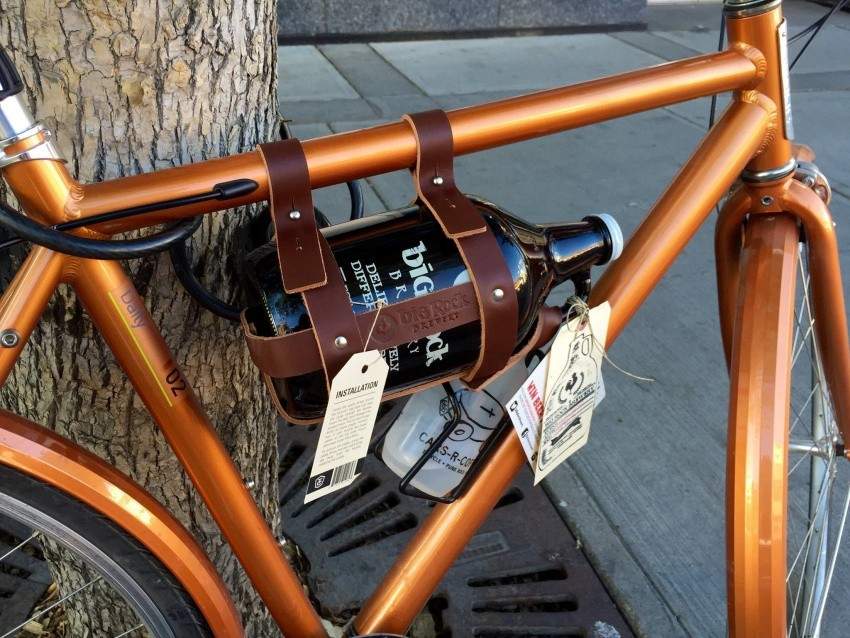 Not a small player in the Canadian craft beer scene by any means, Big Rock Brewery has seen substantial growth over the years, which more recently has resulted in satellite brewery set-ups in Vancouver and Toronto. You'll find the original brewery in Calgary's southeast industry area with a bustling, German-style pub that serves up schnitzel and bratwursts along with its brews that are concocted a hundred feet or so away.
Some people may argue that this brewery is too large-scale to mention alongside the smaller guys, but if history of Canadian craft beer is of interest to you, you will know that decades ago, Big Rock Brewery and its founder, the late Ed McNally, was one of the original crusaders for a return to craft brewing in Canada back in the 1980s. The more you know!
Bonus: Beer Revolution's "The best of the west" tap takeover
In a sudsy rebuttal to all of the not-so-great beer all of us cowfolk on the grounds are stuck with during the Calgary Stampede, Beer Revolution are rotating through brews from over 30 different breweries from Alberta and British Columbia. Swing by the craft beer and pizza joint to grab your passport and get it stamped once you've hit (sipped) each region.
All fully stamped passports are entered into a draw for a plethoria of prizes from the participating breweries including swag, free beer and more. Yeehaw, indeed!