For independent restaurants, food producers and local food hubs, it was the year that forced change greater than anyone could have imagined. From local restaurant delivery/take-out groups exploding on social media to local food hubs' staff literally being run off their feet with orders, Saskatchewanians have clearly said what kind of food system they want for 2021 and beyond.
Some wonderful independent eateries had to call it quits, one of which opened 33 years ago, and more will undoubtedly close. We're getting mixed messages from the provincial government to stay home, yet continue to support independent businesses.
Restaurants are currently open at extremely limited capacity during the busiest season of the year. This is a time when owners usually make enough to weather the impending slow season (January and February). With typical profits highly unlikely for most, I fear the winter may be a difficult one for many across the province.
To all the restaurateurs facing closures or who have already closed: you matter. Your grief matters. We're grateful for what you have built within your local communities.
On the consumer side of things, 2020 was the year it became easier to eat local in Saskatchewan. Here's why.
Regina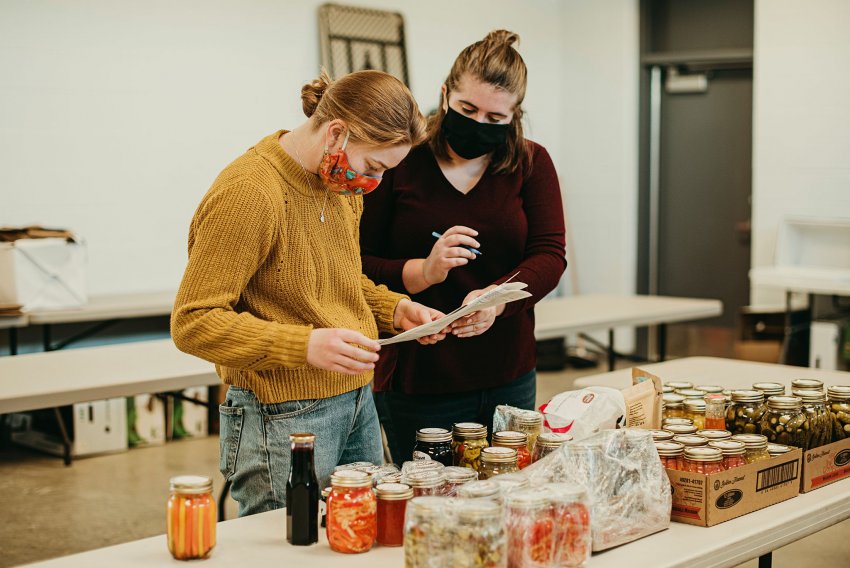 Bar Willow
When winter hit and patio seating became a long-lost summer dream, Bar Willow's owners got creative and tapped into many a Saskatchewanian's favourite childhood memories of building snow forts in the backyard.
The spacious, cozily-lit "snow fort" (which are actually heated tents) are on the patio overlooking Wascana Lake. There's even a rack for your cross-country skis while you sip a Mole Hot Chocolate with smoked Scotch.
Malinche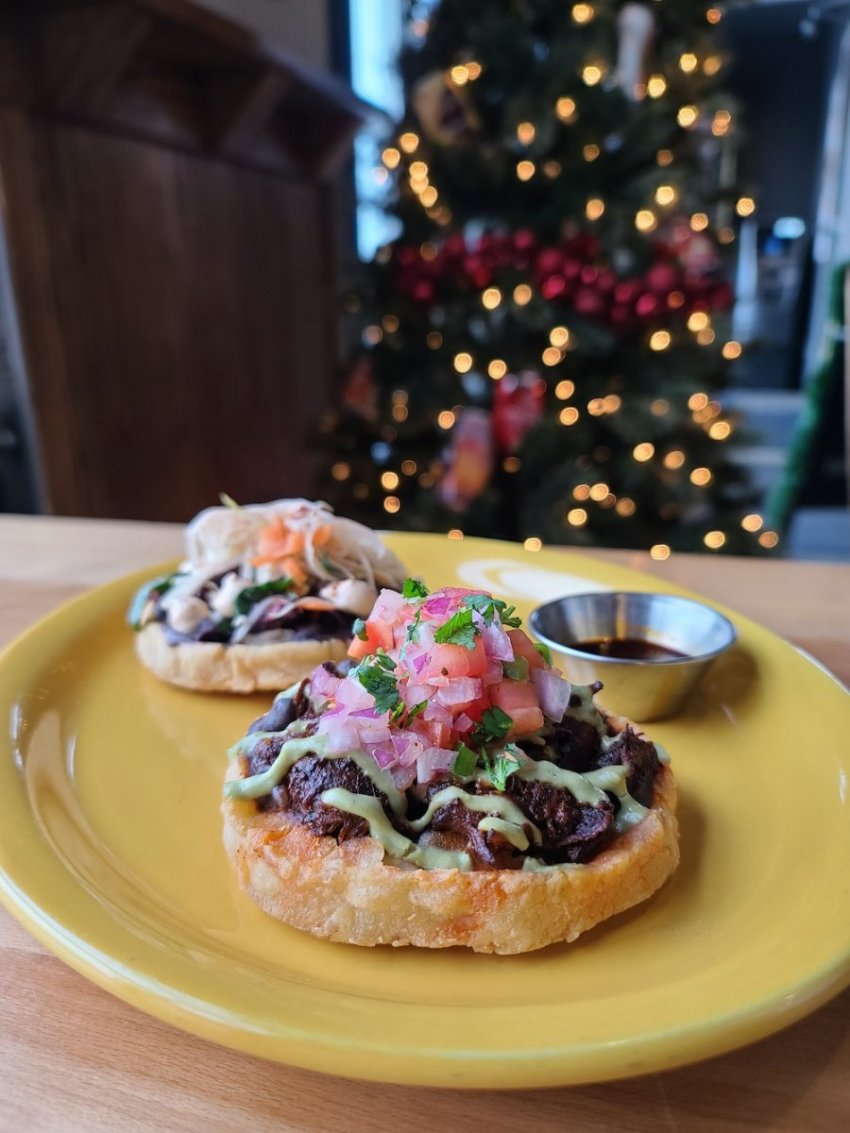 From turning their famous tacos into take-home kits, to crafting an artisanal salsa line, Malinche rode 2020's waves of uncertainty like a seasoned surfer. Owner and executive chef Mariana Brito hired a new head chef this year, 21-year-old Sedona Kosteniuk. Go try her newest dish, sopes (similar to tacos but with a border to hold the filings), ASAP! Choose from Asado de Puerco with slow-roasted pork loin or Hibiscus Flower Stew.
Meld Neighbourhood Eatery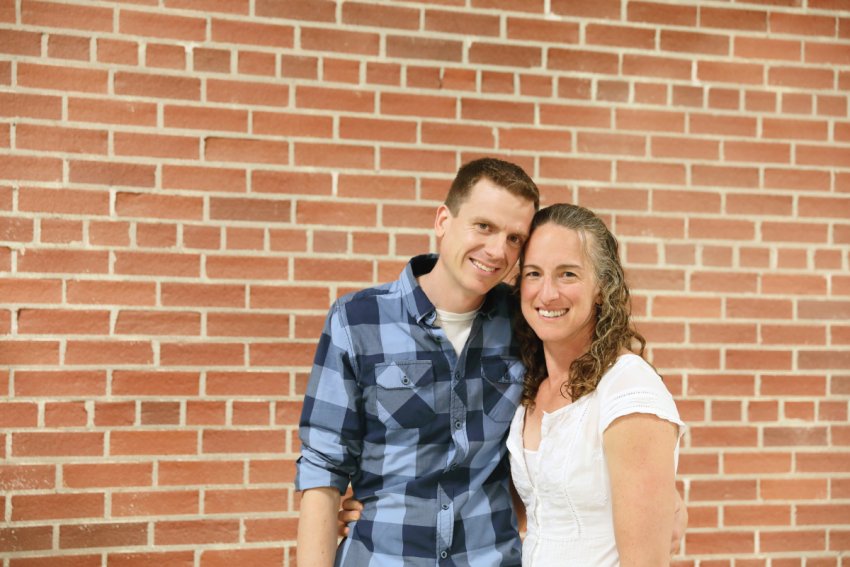 In the fall, the first permanent restaurant opened at the Local Market, a European-style market with a large local food hall. Meld Eatery is a partnership between Local & Fresh owners Tim and Carla Shultz and Sergio Reyna. His mom Lupita can often be found helping out in the kitchen, crafting taco platters, jerk chicken and chimichangas.
Regina's Farmers' Market
The Regina Farmers' Market was on of the first large farmers' markets in Canada–along with the Saskatoon Farmers' Market–to adopt an online ordering system in the spring. Regina's executive director Holly Laird and her team worked around the clock to move their hundreds of vendors selling thousands of products online with delivery and pick-up options.
She knew the cooperative's members rely heavily on sales at the year-round markets and wouldn't be able to sustain such a big loss of income.
"I think folks are realizing how important it is to put their money in the pocket of local farmers and business owners," she said in the spring. The Saskatoon Farmers' Market also made a quick transition to an online system making it that much easier for people to have local food delivered.
Skye Café and Bistro
Skye's owners Milton Rebello and Louise Lu's artisan pies (in sweet and savoury renditions) were a runaway success, as were their Saturday afternoon tea to-go packages and gourmet weekend take-home dinners. They're grateful for the ongoing support from their customers and are able to support their community in turn. The couple is donating 60 meals to families in need during the holiday season.
Zesty Kits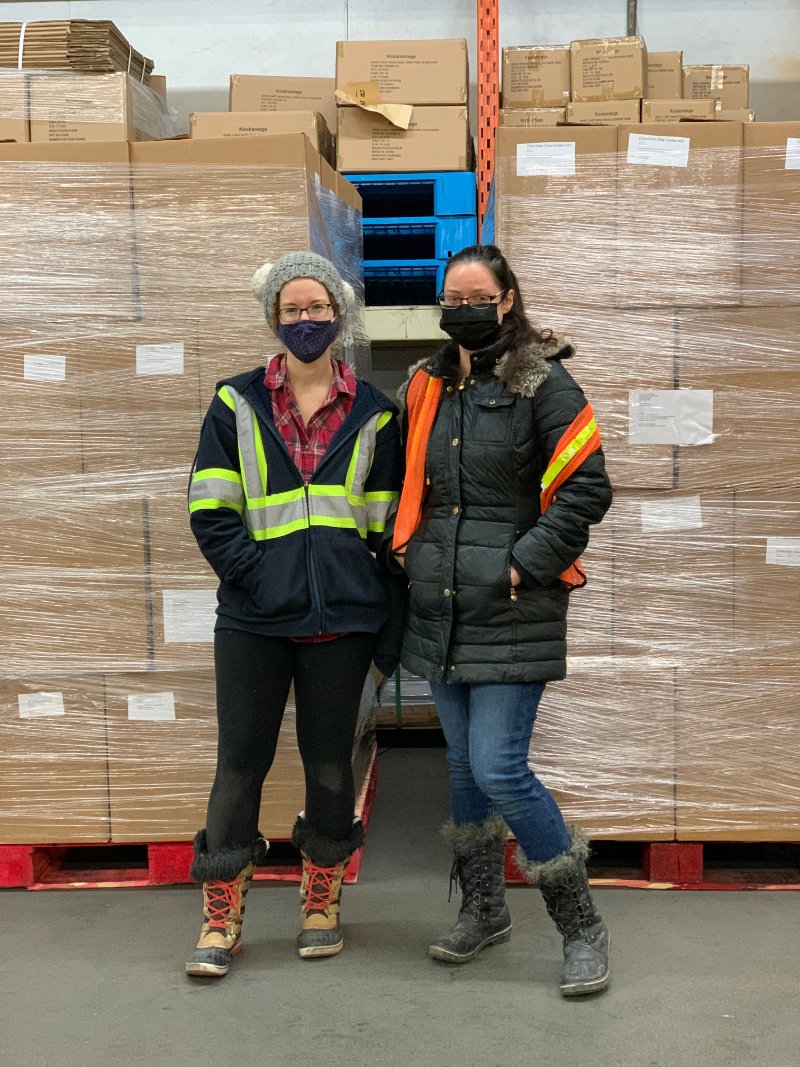 Made-in-Saskatchewan CookieKits took off in late 2020 as the perfect corporate team-building and gift-giving option. In just a few months, Catherine and Annie Beaudoin grew the (then) secondary part of their ZestyKits meal subscription service into a robust business, packing and delivering thousands of cookie kits.
Saskatoon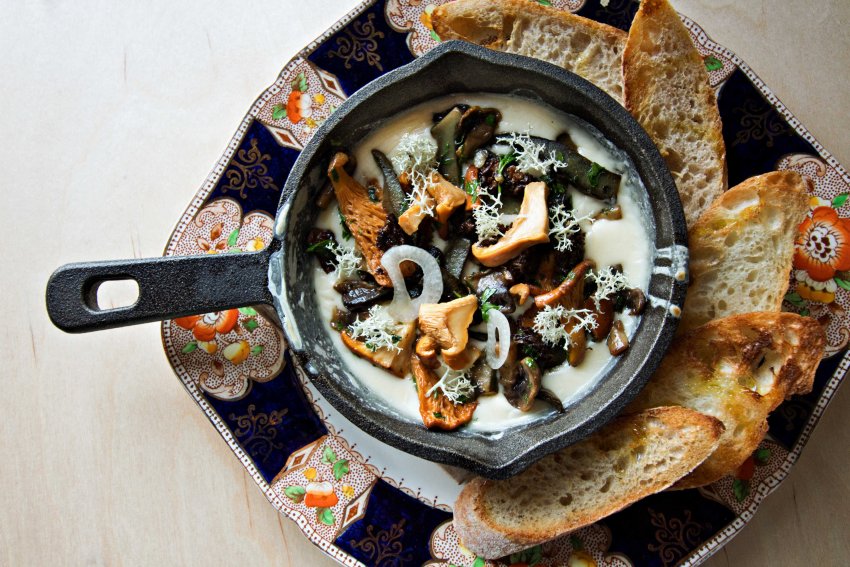 Chef de Partie Kitchen & Tasting Room
In March, chef Heather Bekar-Schulte expanded her catering business. She opened a stylish tasting room but hosted just a few events before lockdown began later that month. The market space – with online shopping – bursts with goods from local producers. Make a point of trying her freezer meals: nourishing, full of ingredients you can pronounce, and delicious.
Hearth Restaurant
Hearth's Provisions Menu of heat-and-eat meals – meant to supplement your weekly grocery run – has been successful for the chef-owned restaurant featuring locally sourced meats and foraged items on the menu. Hearth, which was named one of Canada's 100 best restaurants this year, also sells a rotating Sunday lasagne special. Get your order in early.
Naturally Amped Fermentery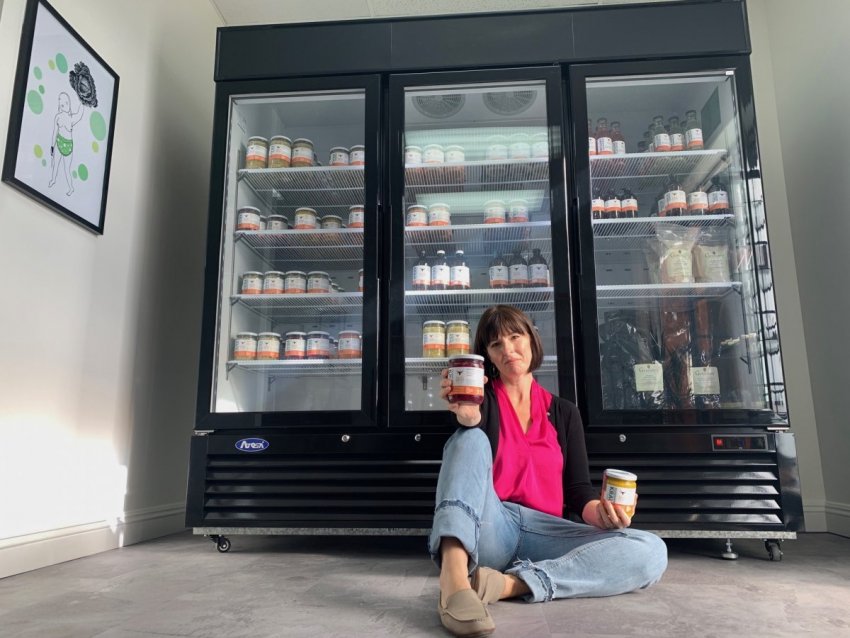 It's a brave soul that decided to open a storefront in 2020, but taking risks has never scared Adrienne Percy. In September, she opened Saskatchewan's first fermentery, where she sells her handcrafted line of fermented foods, drinks and even offers bone broth on tap. Her timing feels perfect as amping up one's gut health can play a part in warding off illness.
Primal
Primal is Saskatoon's go to spot to indulge – think Italian fare featuring a nose-to-tail butchery ethos, epic wine and cocktail lists and a sexy date night atmosphere.
Evolving in 2020 meant creating endless online options. People can now create restaurant-quality dishes in their kitchen with the best-selling Primal at Home line of gourmet sauces and handmade, fresh pasta. Order on the website and find select items, like Red Sauce (my favourite), at The Little Market Box.
The Little Market Box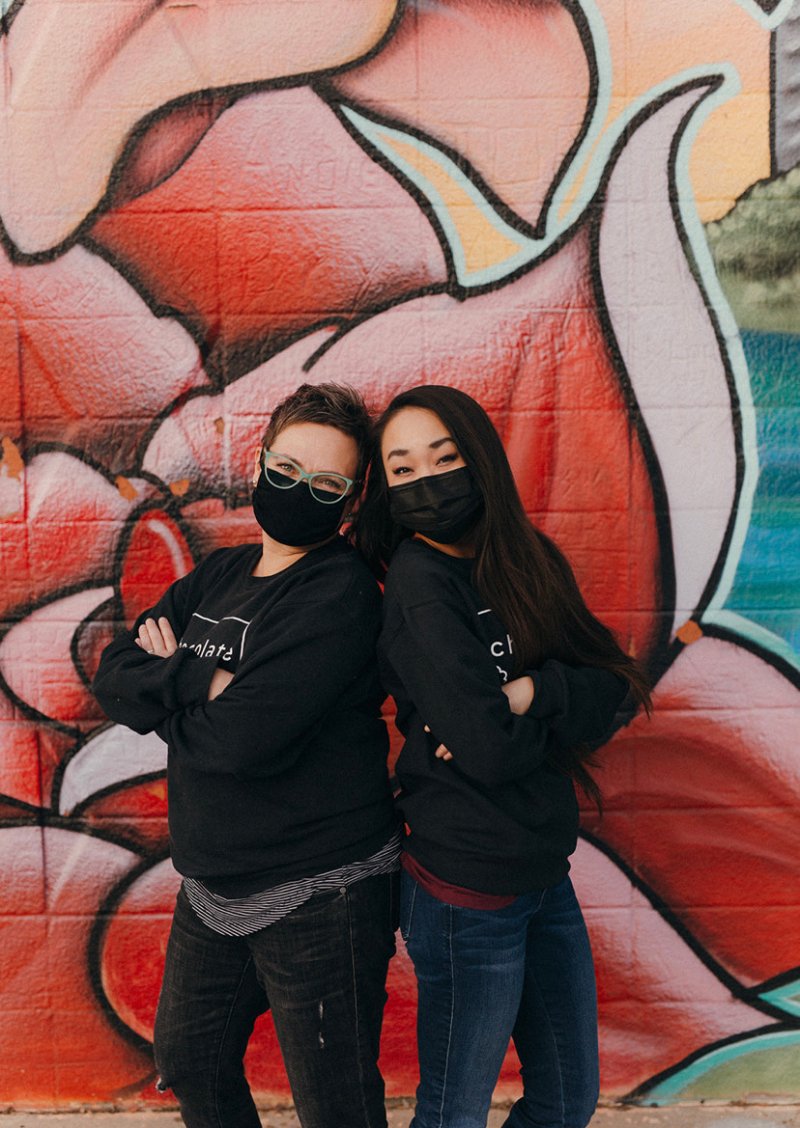 Two friends' dream – to create a local food hub stocked with food and goods from local farmers and artisans – took off as Saskatonians embraced their easy online ordering, delivery options and in-store pick up. Owners Shawnda Blacklock and Julianna Tan make sure the quality is top notch and the service is friendly, all while ensuring reasonable prices and fair wages for farmers.
Around the province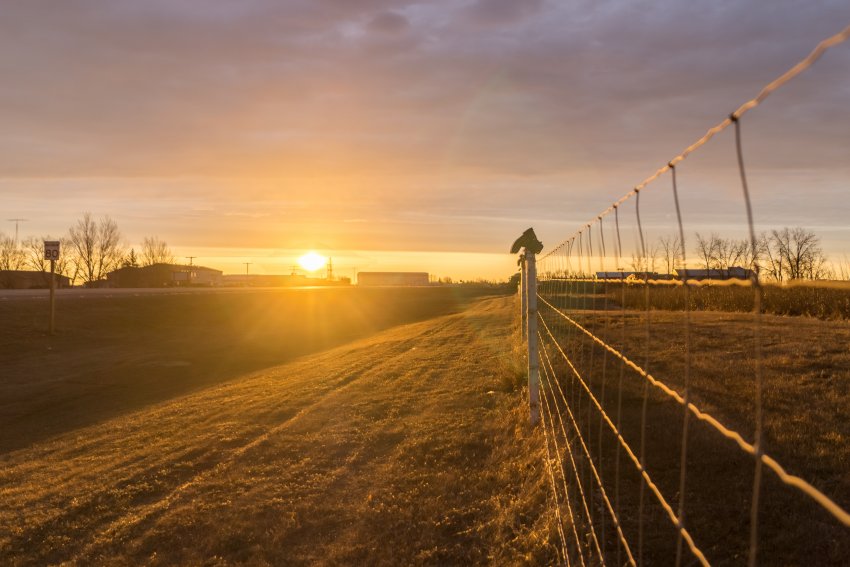 Getting back to basics
2020's most exciting revelation was the move towards sourcing locally-produced food or growing your own. CSA vegetable shares sold out in record time, as did seed companies like Mumm's Sprouting Seeds and Prairie Garden Seeds. Pasture-raised meat producers from Cool Springs Ranch in Saskatchewan's northeast to Spring Valley Natural Meats in the south, doubled their sales. This trend began in the spring and while producers thought it might have just been a few one-off sales, the majority have retained their customers and welcomed many more as people discovered just how good home-grown food tastes.
Shaunavon
The award-winning Harvest Eatery came out swinging in 2020. Chef Rusty Thienes redid his menu and offered online takeaway packages, like the ever-popular BBQ Feast for 2. He collaborated with SaskMusic on a limited edition t-shirt fundraiser for the Sask Venues Project, where 100 per cent of proceeds went to music venues. And Thienes got even more outspoken about the need to support our farmers.
Harvest Eatery's beef supplier, Ranch House Meat Co. is owned by local rancher Vince Stevenson. He built a slaughtering facility this year which means he controls 100 per cent of his beef's supply chain – an anomaly in our mostly centralized food system.
Saskatchewan grocery store beef prices skyrocketed several times in 2020 due to closures at large slaughter plants in Alberta (where over 90 per cent of Canada's beef is processed). But Ranch House prices remained stable and affordable.
"I'm not here to gouge people," said Stevenson. "I'm here to make a decent living and support my community."
Southey
2020 gave Carzan Local Market's owner Carter Bezan the push he needed. The grass-fed beef producer had always dreamed of running a place that put a "face to the food." In September, he, along with his girlfriend Carmen Busse, opened the market where they sell their beef and food from Saskatchewan producers. They deliver to Saskatoon, Regina and Moose Jaw – or drop in for a visit to Grandma's Fridge, stocked with homemade baking and goodies.
The Wandering Market
The Wandering Market went from delivering every other week to twice weekly deliveries in locations across the province, expanded their Moose Jaw storefront location, added more freezer and supply space, and added dozens of new Saskatchewan producers and products. 2020's increased sales meant owners Nadine Lee and Michael Neuman were able to hire more staff at pay grades above minimum wage.
And this fall, the Wandering Market partnered with the Cornerstone Bar & Grill, where food from the market's producers is all you'll find on the menu.
If 2020 has shown us anything, it's that prairie people are resilient. Let's use these stories to think about how we can keep putting our food buying choices to work in creating a sustainable, robust local food economy for Saskatchewan in 2021 and beyond.