For many in Halifax's restaurant industry, it's been a pretty dark year. Between lockdowns, a dramatically reduced tourism season, social distancing, and now new dine-in restrictions, some restaurants simply closed up shop, and many others are still fighting for survival.
But many persevered, and if 2020 proved anything, it's that most in the industry are resilient, creative, tough as hell, and as passionate as ever.
Creative solutions to unprecedented challenges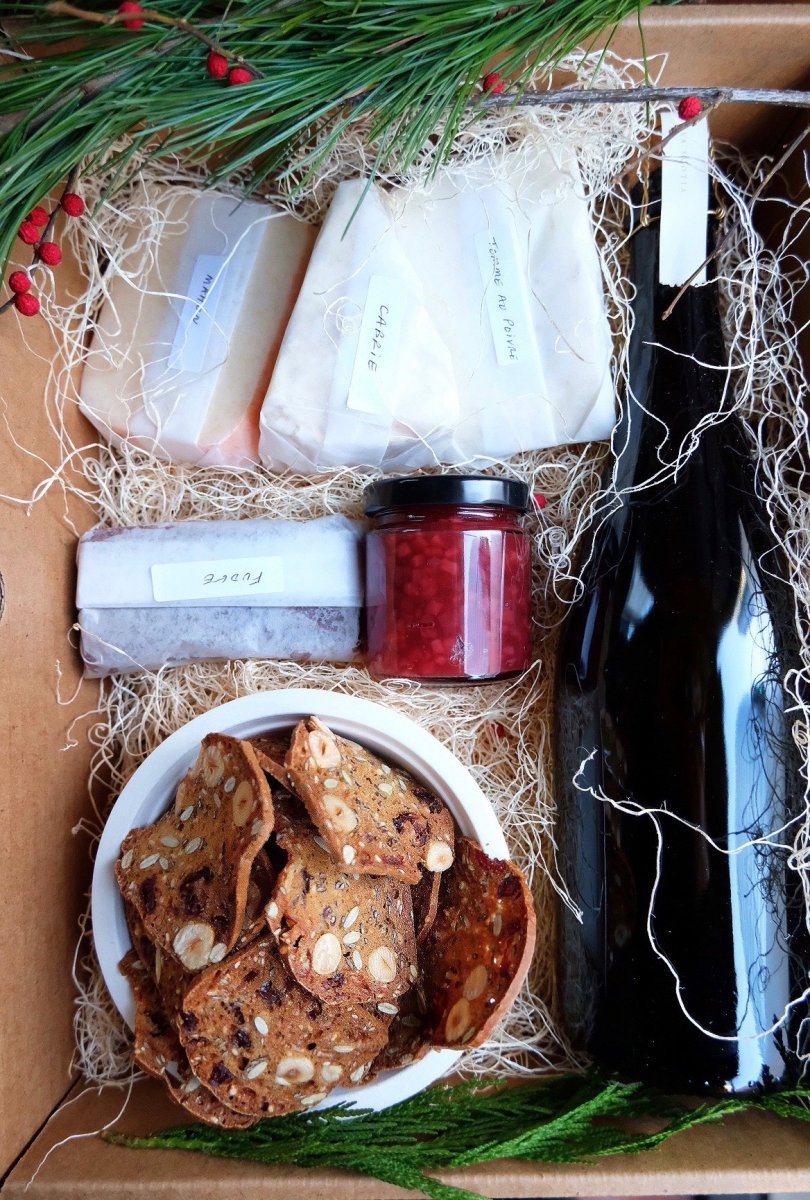 When the pandemic hit in force in March, a number of Halifax restaurateurs were forced to look at new business models. And while that generally included online ordering and upgraded take out and delivery options, some got more creative.
Take Heather Rankin, co-owner of Obladee Wine Bar in downtown Halifax. After shutting down in the first few weeks of the lockdown, she and her co-owner brother Christian brainstormed about the best fit for their business and decided to focus on what they're known for - wine and cheese. They dusted off their entrepreneurial spirit, brought back their staff, created a new online ordering system, and debuted boxed packages of charcuterie and wine with detailed product notes and clever packaging. It was an instant hit. People were not only ordering packages for themselves, but were also gifting them to friends and family, and Obladee was delivering boxes all over the city.
Other creative adaptations included Wave Tacos, which Oscar Hood and Amber Courchesne started as make-at-home-kits that they delivered during the pandemic. They have since moved into the restaurant kitchen of The Local and make between 400-500 tacos a week. Little Oak Bar, which is offering take-home dumpling kits, also just recently introduced a new dessert program. They are just a few of the many who pivoted so they could stay open, keep their employees working, and do what they love to do - cook.
The situation was better in the summer when lockdown restrictions eased and the Atlantic Bubble opened. A cautious optimism took hold as people started to gather again. And the weather, always a great unknown in Nova Scotia, cooperated. Outdoor dining became a salvation. Decks, patios, and makeshift terraces opened everywhere, including in back parking lots, as was the case for the local hotspot Bar Kismet.
A new Halifax star is born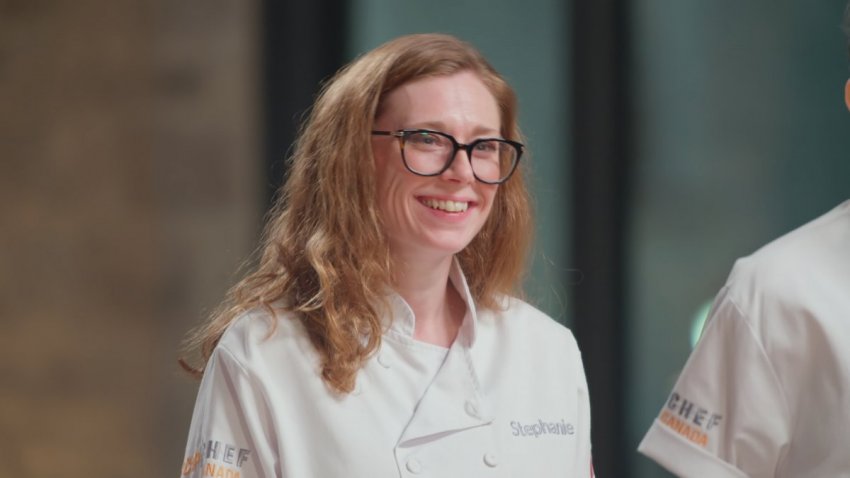 Stephanie Ogilvile proved she was a culinary force to be reckoned with after an amazing runner-up finish on Top Chef Canada's eighth season. The chef was praised throughout the entirety of the show for her inventive approach with flavour combinations that all culminated in a stunning multi-course dinner in the finale.
Working as the head chef of Chives Canadian Bistro while running her pop-up dinner concept Hopscotch Dinner Club on the side as the series aired, Ogilvie wound up taking over Chives entirely and turning Hopscotch into a true brick and mortar.
New restaurants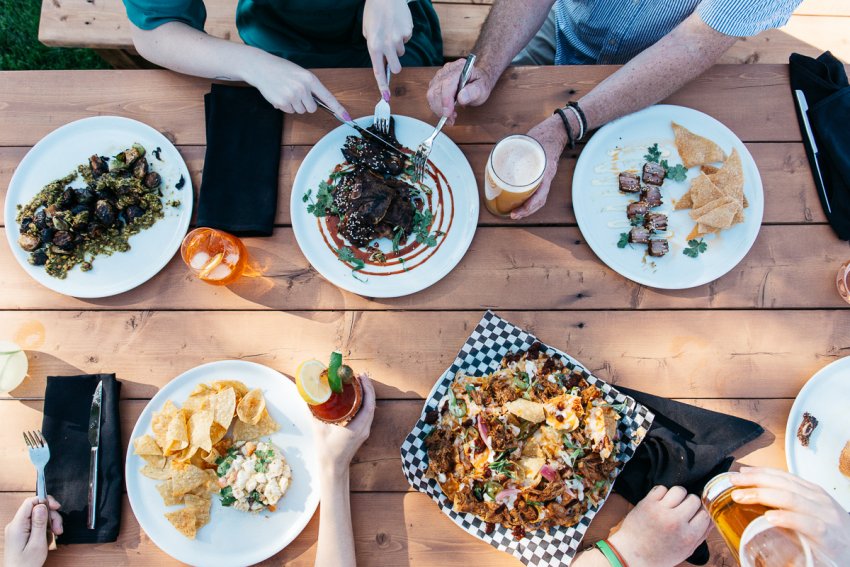 It was a fortuitous set of circumstances for a new entrant to the market, Birch and Anchor (pictured above), which opened in late June in what had been the decades-long location of Chinatown. With 25,000 square feet of waterfront space, what was originally conceived as an event and wedding space became a giant outdoor beer garden with picnic tables, outdoor games, a wood-fired oven, and fire pit. It quickly became the place to be this summer, with hours-long lineups nightly.
Of course Birch and Anchor wasn't the only new restaurant this year; a number of brave souls said to hell with it, and plunged ahead with plans that had been months and sometimes years in the making. They included Hermitage, Hop Scotch Dinner Club, Tsujiri, Maria's Pasta Bar, and The Osney.
Some familiar names also pivoted this year with new locations, names, or menus, including Coda Ramen (formerly Water & Bone), Floyd's Sandwiches from well-known chef Justin Floyd who set up inside Sourwood Cider, and Black Sheep, which after five years is moving from its original location to the Brewery Square and will open its doors in early 2021 after what they hope will be a successful Kickstarter campaign.
The price of the pandemic
Unfortunately, some were forced to put their dreams on hold, including Hali-famous chef Renée Lavalee, the owner of Dartmouth's The Canteen, who with her husband was about to open a neighbourhood pub, Town's End Tavern, before the pandemic hit.
Andy Hay, 2018 MasterChef Canada runner up, and Alex Billingsley announced the takeover of beloved North End restaurant EDNA in January, but were forced to retreat once the pandemic hit. Andy changed course and focused instead on his popular blog, Andy's East Coast Kitchen, and a new TV project that's just been wrapped up. Thankfully though, Billingsley has confirmed he has a new partner and EDNA will reopen in 2021, although when is the great unknown.
Stepping up to support those in need
Amidst the uncertainty and challenges, there were still plenty of bright spots. The aforementioned owners of The Canteen (pictured above) have helped provide thousands of meals to those in need and continue to give back through trying times.
Some restaurants, most notably Basha, offered free meals to front line workers and those who had lost their jobs. During this year's Burger Week in October, 105,000 burgers were devoured and in the process over $125,000 was raised for Feed Nova Scotia.
In November, Resto Festo saw a number of restaurants donate a portion of their sales to the Mental Health Foundation, although Elliot and Vine took it a step further and over a two-week period donated 100% of the proceeds from one of their most popular packages.
And all throughout this tumultuous year, Haligonians rallied around their favourite spots with #eatlocal drives, initiatives, and good old fashioned love, keeping our bellies and our souls fed as we continue to weather this storm together.