Halifax is home to a very vibrant restaurant scene. In my opinion, it punches well above its weight for a city of its size.
It's also one that has increasingly become more dynamic thanks to an influx of immigrants, high-profile chefs, and an overall creative approach to both interior design and menu creation. That means new restaurants are competing with veterans of the city for dining supremacy and diners are the lucky winners.
This list of must-try restaurants in Halifax includes some of the city's most consistently great restaurants—both old and new—where you absolutely cannot go wrong when it comes to having a wonderful dining experience.
I'm not sure this qualifies as an "old-guard" restaurant, seeing as it opened in 2017, but the pandemic's way of skewing time makes Bar Kismet feel like it's been part of the city's food scene for much longer. Since its inception, it has been nationally recognized as one of the best restaurants in the country, and for good reason.
Its inventive menu includes dishes like carrots, crab and bearnaise (a signature dish), gorgonzola gnocchi with burnt walnut, and a fried smelt sandwich that folks couldn't get enough of, but is off the menu for now. Though it feels like every restaurant in this city serves a tuna tartare, Bar Kismet's version is the bar.
Do not pass up their expertly-curated drinks menu which features a mix of hard-to-find wines and interesting cocktails. The restaurant is small, but slick…and yet, infinitely cozy too.
If you remember one thing after reading, remember this: Make sure to make a reservation for Bar Kismet well in advance.
Bar Kismet is located at 2733 Agricola Street and open from 5 p.m. to 11 p.m. Tuesdays to Sundays.
Often called "The Thief" by locals, this eatery has long secured a premier spot on Halifax's waterfront boardwalk, making it one of the most highly visible locations in the city. When it opened in 2014 it was the buzziest spot in Halifax and has remained busy ever since, thanks to its well-heeled local clientele who enjoy rock-solid Italian fare.
The substantial menu is laid out according to their bicycle theme—first gear, second gear, and high gear—and it doesn't change often because there's absolutely no point messing with a good thing. Actually…make that a great thing because of its top-notch service.
What I like about the Bicycle Thief is that it doesn't rest on its laurels. It regularly looks for ways to up its game, like different seasonal iterations of its outdoor bar and by hosting special food and wine dinners.
Bicycle Thief is located at 1475 Lower Water St. and open from 11:30 a.m. to 11 p.m. seven days a week.
About as unpretentious as you can get, Brooklyn Warehouse is a small restaurant in the city's North End. The casual, almost kitschy vibe does not scream high-end dining—and trust me when I say no one is coming here for the wine list—but approachability is half its charm.
Food-wise, what this restaurant does exceptionally well is its main course features which change often and feature a small but carefully chosen selection of fish, meat, and pasta dishes that are always tasty.
If there is a pork chop on the menu, don't hesitate. On my first visit here long ago, I fell in love with the restaurant thanks to a root-beer-brined pork chop that still lives rent-free in my mind.
Their BYO $1 Wine Wednesday feature (i.e. $1 corkage) is a steal of a deal.
Brooklyn Warehouse is located at 2795 Windsor St. and open for lunch and dinner from Tuesdays to Saturdays.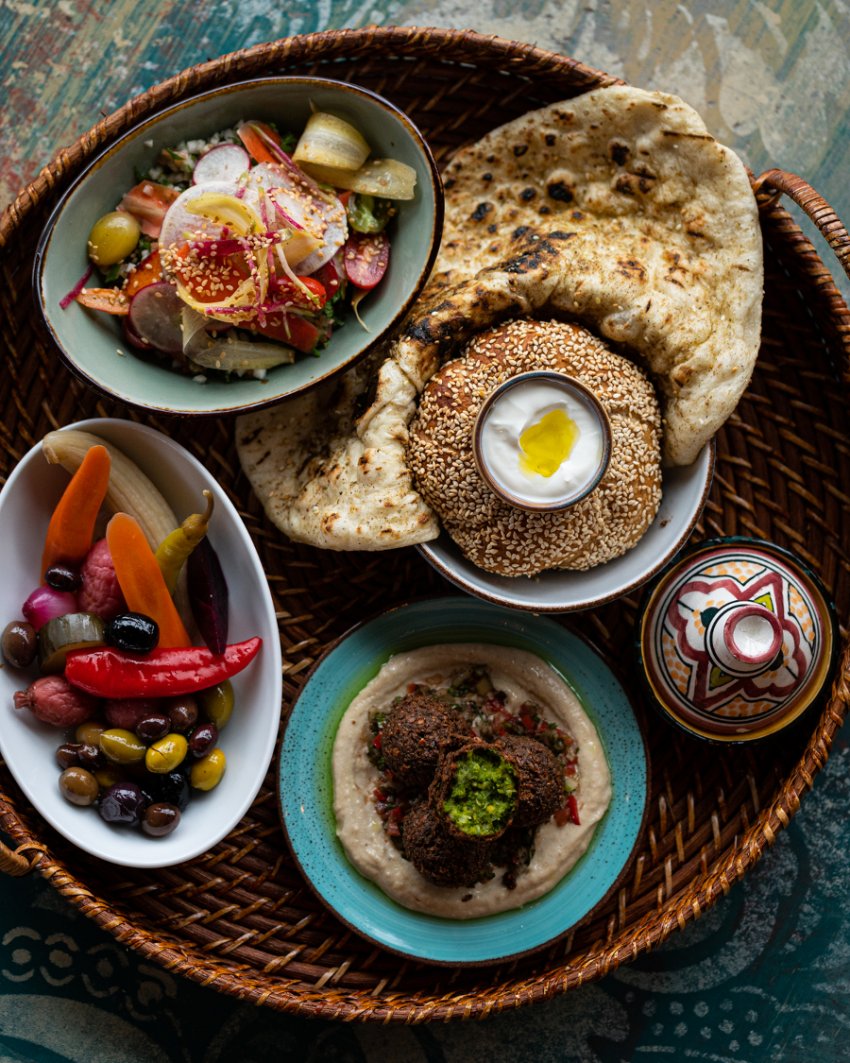 In the course of two years, Freehand Hospitality has opened an impressive six restaurants in the Queen's Marque development on the Halifax waterfront with more to come. It's an astonishing number given the size of our city and their proximity to one another, and yet, they have mostly all been hits, mainly because each has its own unique character, theme, and menu.
While I love the food at Bar Sofia and Peacock Wine Bar, its newcomer Darya is the real stand out for me. The restaurant's Middle Eastern theme is evident with everything here from the decor to the music, to food and drink offerings.
Take time in particular with the starters menu which is filled with a large selection of traditional dishes but with intriguing coastal touches and like the fried zucchini with sea buckthorn tahini and sea bass crudo with pomegranate and pistachio. As well, their cocktail program is among the best in the city.
Darya is located at 110-1709 Lower Water St. and is open for lunch and dinner from Tuesdays to Saturdays.
This neighbourhood restaurant—also in the North End of Halifax—has a loyal clientele which can sometimes make it hard to get a reservation. A spot constantly busy with regulars is a great sign, though, isn't it?
Folks keep coming back for the consistently great food, excellent cocktails, and the friendly service (ask for Phil!). I go specifically for the brussels sprouts, which have been on the menu for years, and if they ever get removed, I plan to lead the revolt!
I highly recommend taking a seat at their beautiful bar where their more-than-approachable staff will guide you through all aspects of the menu. You won't want to leave.
Eliot & Vine is located at 2305 Clifton St. and open from 4 p.m. to 11 p.m. Tuesdays to Sundays.
One of the newest entries to the market is a female-led endeavour that includes chef Natalie Rosen from local stalwart The Field Guide. While it was originally slated to open in the spring of 2022, it didn't open its doors until December, but it was worth the wait.
The space is beautiful—immaculately designed in shades of royal blue and orange, with velvet seats, bold artwork, and lush details.
At first glance, the menu is conventional, heavy on classics like shrimp cocktail, steak au poivre, and spaghetti, but the treatment and flavours are anything, but predictable. Do not miss out on the tuna crudo, which is served with an addictive house-made chili oil, It's technically on the "share" menu, but you would have to fight me to get a bite of it!
Fawn is located at 1589 South Park St. and is open seven days a week.
Located in The Prince George Hotel, and long one of the most underrated restaurants in the city, Gio has been a staple of fine dining for years.
The dining room is elegant without being fussy, much like their menu. You can be guaranteed a selection of excellent seafood dishes here along with a carefully-chosen menu of both first and second courses, with a lean to the classics, of course.
Their wine list is also outstanding, featuring wines that typically don't appear on other wine lists in Halifax. While they may not be the hottest spot for a cocktail, their mixology game was strong well before cocktail culture became a thing.
One of the best parts? Gio barely boasts about themselves—even though they should—instead they quietly and consistently serve some of the best food and drinks in the city.
Gio is located inside The Prince George Hotel at 1725 Market St. and open from 5 p.m. to 11 p.m. Mondays to Saturdays.
While it's not technically a restaurant (anymore), I'd be remiss to not include this famed pop-up series.
What originally started out as a pop-up dinner concept evolved into a bricks and mortar after finding a home in the former Chives Canadian Bistro space in downtown Halifax. Now, back to its more playful, pop-up existence, Hopscotch Dinner Club is once again keeping local foodies on their toes.
Ever since her amazing runner-up run on Top Chef Canada back in 2020, Hopscotch co-owner and co-chef Stephanie Ogilvie has been at the forefront of some of the best culinary experiences in the city.
More recently, she and her partner Brock Ungers have been hostling twice-monthly pop-up dinners at Bliss Caffeine Bar, sometimes in collaboration with other highly-regarded chefs such as Billy Nguyen (Top Chef Canada Season 9 runner-up). Regardless of who's in the kitchen with her, these eight-course dinners, which can last for over three hours, are culinary adventures—as well as love letters to Nova Scotia ingredients—that are not to be missed.
Hopscotch Diner Club is currently taking a break from late spring to fall 2023 as Ogilvie and Ungers are headed to Fogo Island Inn to cook for the season. Very exciting!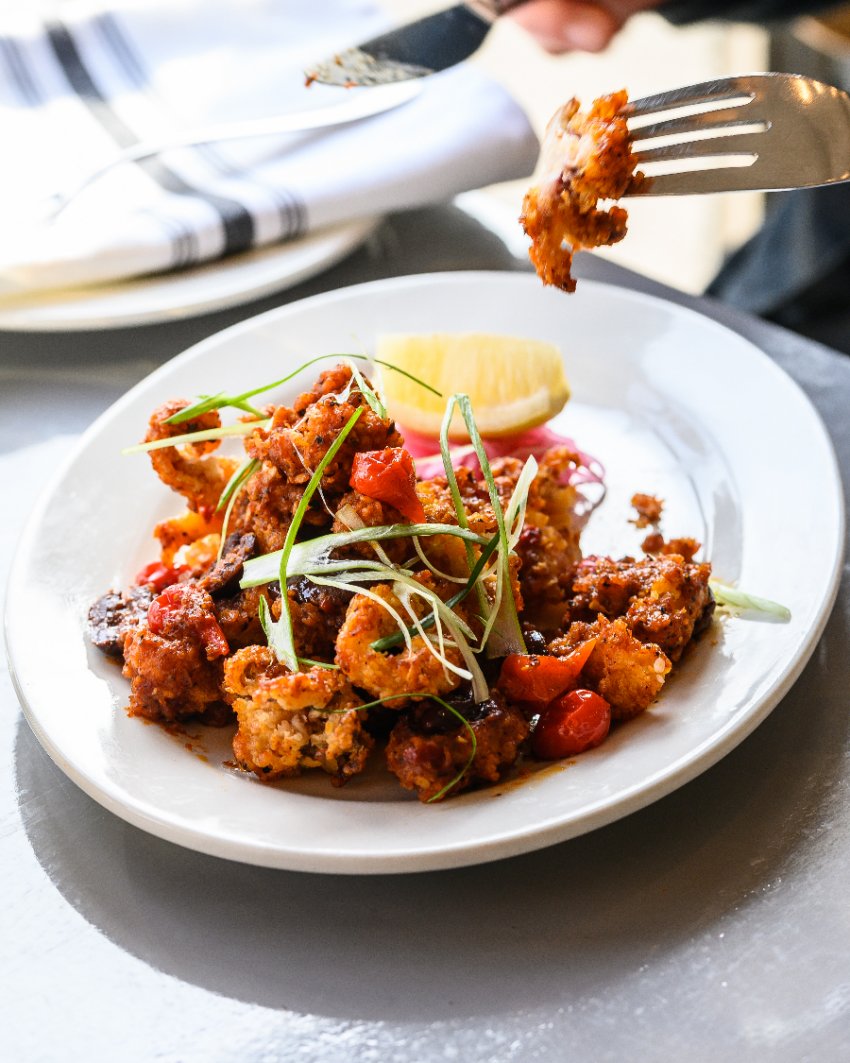 As its name implies, it's not the fanciest restaurant in town, but it is one of the smallest and a South End mainstay. Chef Terry Vassallo—who gained fame at Lunenburg's Trattoria Della Nonna—opened Mappatura Bistro in 2016 with his wife and their co-owner Simone Mombourquette, who runs the front of the house.
Mappatura's Italian-inspired menu focuses heavily on hand-made pasta, any one of which is always a reliable choice, but don't have a meal here without ordering chef Vassallo's calamari. In my opinion, it is the best calamari in Halifax.
Mappatura Bistro is located at 5883 Spring Garden Rd. and open from 5 p.m. to 9 p.m. Tuesdays to Saturdays.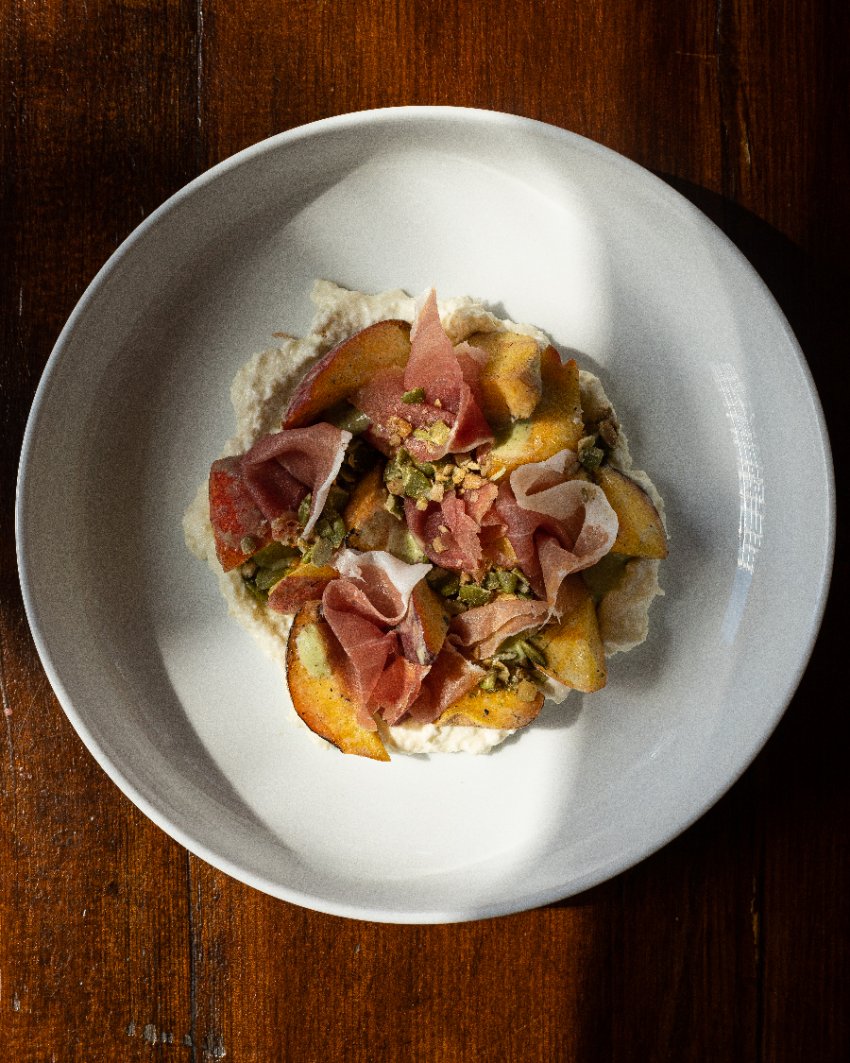 The true sleeper hit on this list, Obladee is an inviting spot in the heart of downtown Halifax that is best known for its wine list.
When it opened in 2010, it served charcuterie boards with a selection of lesser-known cheeses and meats to accompany its outstanding selection of wines. You can still get one of their boards customized with your selections, but I highly recommend opting instead for one (or many) of the items from their small-yet-delightful menu overseen by co-chefs Josh McCarty and Robert Manazza.
Co-owner and sommelier Heather Rankin (no relation to The Rankin Family) curates a list of excellent boutique and low-intervention wines, many of which made in Nova Scotia. Try wines by the glass, flight, or bottle, as the knowledgeable staff help you learn more about what you're drinking.
Obladee is located at 1600 Barrington St. and is open from 4 p.m. to late, Tuesdays to Sundays.
I originally set out to keep these recommendations "Halifax proper", so consider this a taste of what is waiting across the water in Dartmouth, NS.
For many years, Dartmouth was not considered a bastion of fine dining, let alone good dining, but things have changed significantly over the past decade on the other side of the Harbour. Now there are a number of great restaurants in the downtown core including The Canteen, Oxalis, and Side Hustle, but it's the teeny cocktail bar Dear Friend that, for me, packs the biggest punch.
It first gained accolades for its cocktails, which is not surprising since it's helmed by cocktail gurus Matt Boyle and Jeffrey Van Horne of The Clever Barkeep, but it also serves food. Really, really good food.
Their menu is small but local and seasonal with an emphasis on inventive and downright unusual dishes. If it's on the menu, opt for the pan con tomate in all its garlicky glory.
Dear Friend Bar is located at 67 Portland St. (in Dartmouth) and opens at 4 p.m. daily.