While most restaurants boast a farm-to-table philosophy, true farm-to-table restaurants and experiences, backed by a farmer, aren't all that common in Saskatchewan. Farming and owning a restaurant are both risky ventures, with little certainty and often slim profit margins.
Saskatchewan is lucky enough to have several farm-backed restaurants, and even a few that employ a horticulturalist. While none of these are able to source 100 per cent of the ingredients from their own farms and gardens, many are moving toward that goal.
Here's a look at my top pics for enjoying a farm-to-table meal in the province.
Mabel Hill Kitchen and Marketplace - Nipawin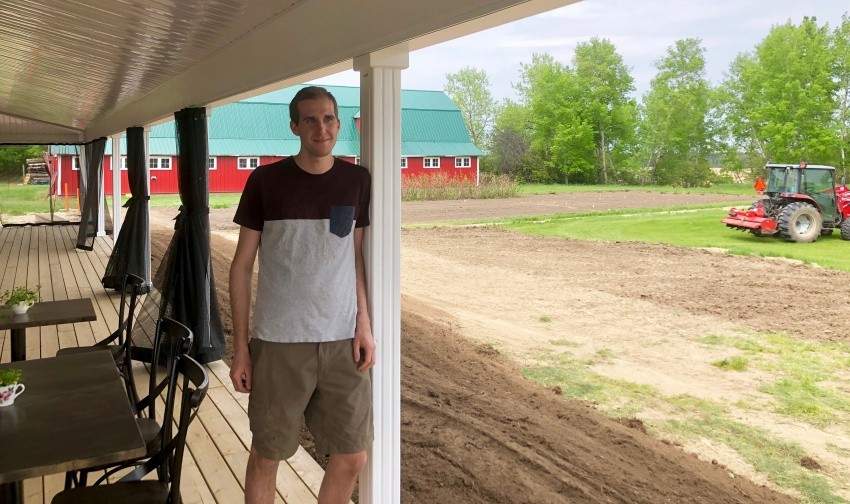 Chef Michael Brownlee opened Mabel Hill Kitchen and Marketplace earlier this year.
"I wanted to see what's possible – what you can grow every day and every year and how it can be changed into something absolutely beautiful," he says, but he's quick to say it's not fully farm to table. "We do our best with what we can get from around the area."
Guests are invited to walk through the gardens and sample the produce before sitting down for a meal in the restaurant, where the floor-to-ceiling windows give a view out to a four-acre garden and orchard.
The contemporary food--from hand-rolled pasta, homemade buns and house-cured bacon and charcuterie--is all made fresh, as are the offerings from the market store, which includes homemade perogies, cabbage rolls, pies, and preserves--a "dying art for the younger generation" that Michael wants to reinvigorate.
Odla - Saskatoon
A big part of the Odla experience is savouring the farm ties with Farm One Forty, both in the food and by visiting the attached market store, with the goal of reconnecting diners with Saskatchewan's food system.
At Farm One Forty, a small-scale holistic operation outside Saskatoon, Arlie LaRoche raises pastured chickens, pigs, sheep and cattle--all on a rotational grazing system, where they're frequently moved to new pastures to help regenerate the soil and grass, while also ensuring the animals' health. She owns the restaurant along with chef Scott Dicks and sommelier-general manager Lacey Sellinger.
Dicks said that by their second year of operation, the restaurant should be 100 per cent self-sufficient on the protein side. =
"As the years go by, we'll push our produce program. We work with a lot of local farmers (and have) about 25 on the docket for various things," he says. "We want to share all the things we've been doing, the beautiful ingredients we get from local farmers and the beautiful meat from Farm One Forty."
The Hollows and Primal - Saskatoon
Lisa Taylor's front yard at her Saskatoon home is overflowing with flowers to keep bees thriving and pollinating. For work, she runs BiodiverCity Farm gardening on city boulevards and neighbour's yards, and she's a horticulturalist for The Hollows and Primal restaurants that Christie Peters owns with Kyle Michael.
"She works with me directly," says Peters. "We decide on what seeds to order based on her knowledge and crop rotation."
"Soil biodiversity is important," says Taylor. "It attracts different insects, flowers, plant species, keeps everything healthy and creates a robust soil microbiome."
Both restaurants focus on hyper-local ingredients, where contemporary dishes are crafted rom holistically-raised meat, local and foraged produce. The staff preserves and cellars produce in the fall months and all of the compost goes back into the gardens.
641 Grill - Craven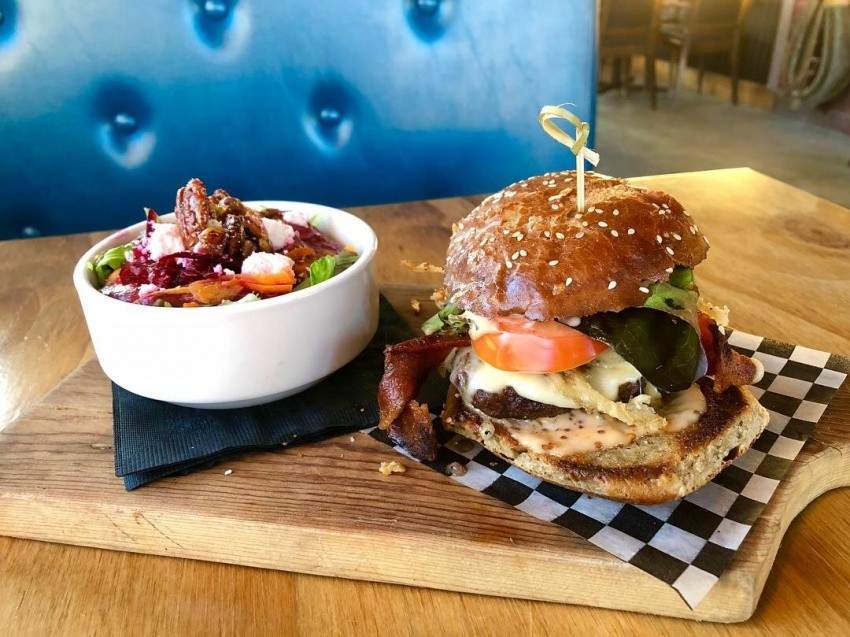 This gem in Craven holds the distinction of being owned by a family that doubles as cattle ranchers; even Kali's and Matthew Eddy's three kids saddle up and hit the trails during cattle round up season.
Come to 641 Grill for the Eddy burger--made with beef from the family's cattle--or any number of dishes that spotlight other farmers in the area.
An extensive list of local suppliers is listed on the menu and ranges from potatoes (for the hand-cut fries) from Craven's Riverside Gardens to Leaning Maple Meats in Strasbourg. On-site, the staff grow herbs and vegetables in garden boxes to supplement the dishes.
Grain & Pulse Bakery Café - Imperial
Imperial hit the jackpot when Tracy Kelly-Wilcox moved to town. Her training is in both culinary and pastry arts and she's worked at Toronto's once-famed Bistro 990 and Vancouver Island's Sooke Harbour House.
Kelly-Wilcox married a cattle rancher when she moved back to Saskatchewan. The couple's beef is on the menu at Grain and Pulse, which opened in late 2017.
"Since moving back, all I've seen and experienced is opportunity. It's an exciting time to be in the food scene in Saskatchewan."
While her dishes at the café are approachable, it's a decidedly elevated rural Saskatchewan experience that includes fresh, quality ingredients.
"I didn't want to alienate anybody, but I totally wanted to push the envelope. I wanted to showcase items that everyone around here grows but very few people eat."
The Creek In Cathedral Bistro - Regina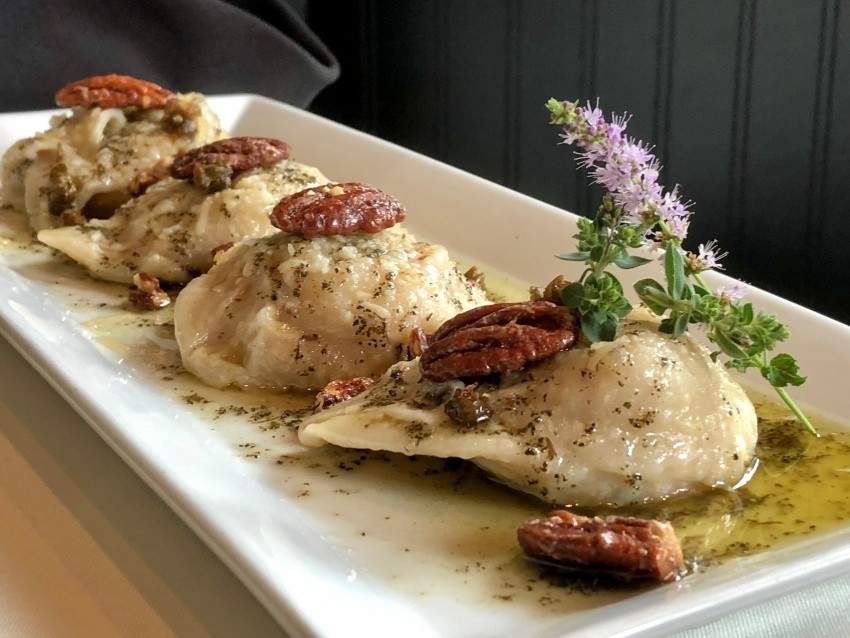 The Creek In Cathedral's owner Jasmine Godenir and her parents both grow large gardens for the bistro. With the help of her two head chefs, who create ever evolving seasonal menus, Godenir wants the menu to be a true reflection of Saskatchewan terroir.
Chef Martin Snow specializes in kicked-up comfort food, like truffle mac and cheese and braised lamb shank panzottis, while chef Ricardo Rodriguez hails from Patagonia and brings a South American flair to the bistro.
Rodriguez moved to Saskatchewan in 2001 and says that while the trend towards using local ingredients was slow to catch on, he's happy to see where things are at now.
"We can bring in everything from around the world but what makes us special is our own prairie products."