There are very few situations in life where someone can literally swallow his or her pride. This is one of them.
If you follow the Canadian Football League or live in Western Canada, then you're probably aware of the fact that the Saskatchewan Roughriders have one of the most loyal fan bases of all the sports teams in North America. In fact, they sell more merchandise than any other team in the CFL. Actually, they sell more than all of their competitors combined. That's pretty impressive.
So, naturally, it should come as no surprise that when you're in Saskatchewan, you can purchase pretty much anything Roughriders-branded — Barbecues, baby jumpers, flags, jerseys (obviously); the list goes on and on.
On a recent trip home to Saskatoon, I went on a hunt for all of the Roughriders' endorsed food products. The pile of treasures I brought back to Calgary was enough to, well, make Riders fans who live elsewhere in Canada turn green with envy.
First, a popular Saskatoon breakfast and burger joint, Jerry's, sells "Rider Pride" ice cream by the pint-ful. Then, there's trail mix, popcorn, beef jerky, coffee beans, caramel chocolate bars and much more. Needless to say, Co-op grocery stores have become the go-to shopping destination for many a Riders fan. They even have a custom cereal which makes being on the front of a Wheaties box seem, well, pretty boring.
All is not for the sake of profit, though, as their ever-growing line of "Game-Day Approved" products gives back to charity. To date, the product line (a partnership between the team and Saskatchewan Co-op) has donated $321,000 to the Children's Hospital Foundation of Saskatchewan. Now, that's something to be proud of.
Although I'm not a football fan, I did grow up in Saskatchewan. So, some green flows in my veins. Go Riders!
Here are a few other items that have been added to the line-up this season.
(note: all of the edibles mentioned and highlighted below are only available in Saskatchewan, so if you're wearing green elsewhere in the country, best flip through that address book and get someone to do a little shopping on your behalf!)
Geroy's Super Cream and Onion Chips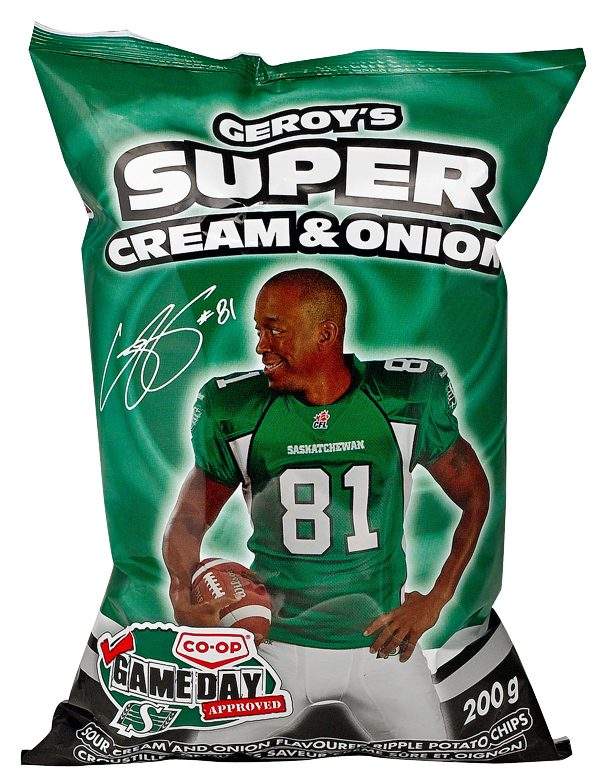 CFL veteran Geroy Simon was paid homage to recently for breaking the CFL reception record during this season, the 15th year of his career. You can watch the footballer have a few more receptions this fall while enjoying a big bowl of his namesake snack.
Rough Riders Drink Dispenser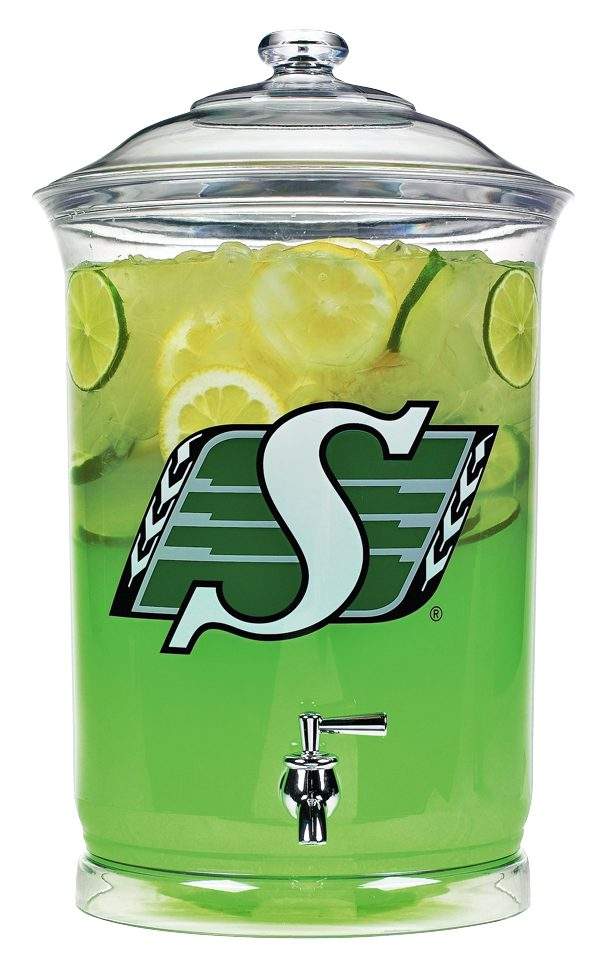 Pilsner is arguably the drink to crack open during a Riders game, but sometimes, a big batch of boozy punch fits the bill. Chill out with your friends and dispense a lime-centric drink (got to stay in the colour scheme, you know?) with this drink dispenser.
Westermelons Riders "S" Fruit Snacks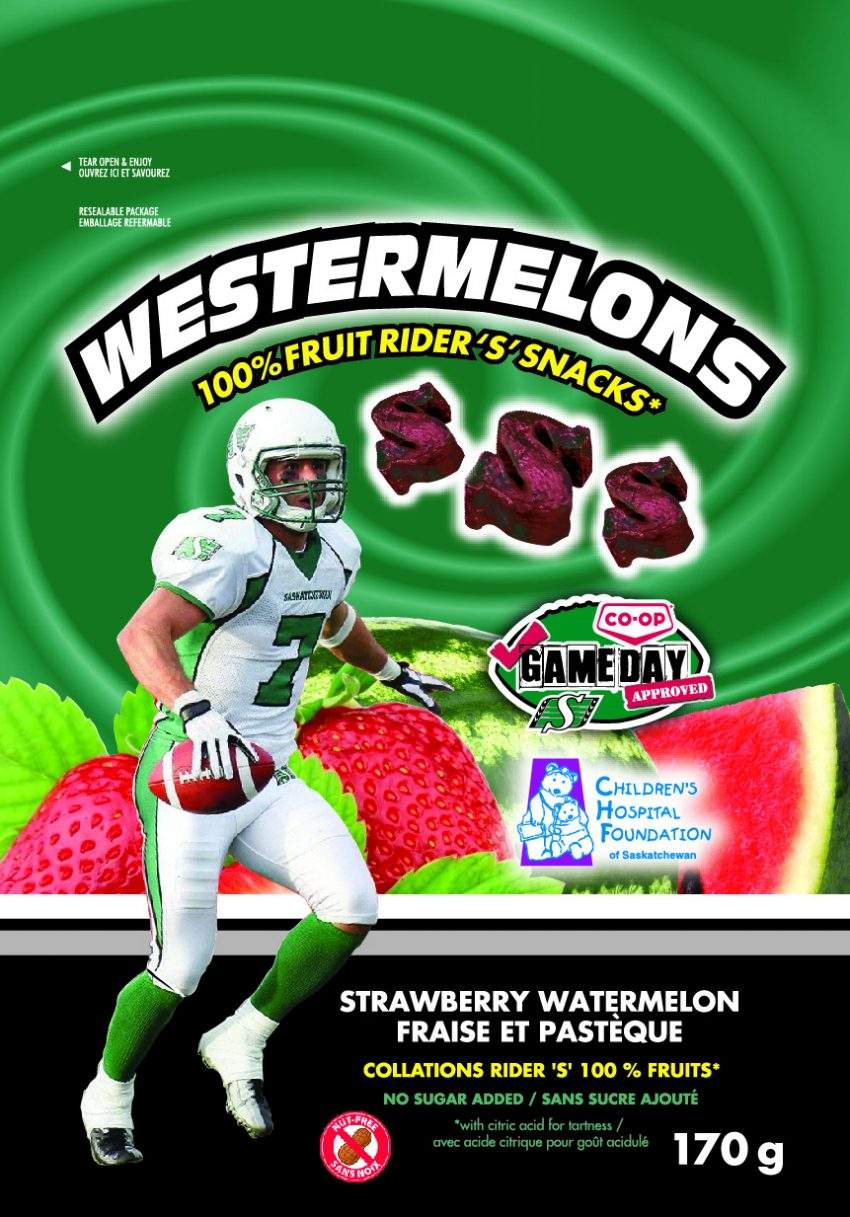 Earlier this year, an online contest called for creative Roughrider-centric ideas that could be made a reality. This winning idea, a 100% real fruit snack in the shape of an 'S' was conceived by the mayor of Kipling, Saskatchewan and has been on the shelves in Co-ops across the province since July. Sweet!