Earlier today, Calgary Co-op announced that over the coming months, it will be introducing a new look and visual identity as it rebrands from Co-op to Calgary Co-op across all Alberta locations.
If that sounds confusing, well, that's likely part of the reason why Calgary Co-op has elected to go forward with the rebranding; many Albertans aren't aware of the difference between Calgary Co-op and Federated Co-operatives Limited, so changing its branding to reflect the distinctions between the two just makes sense.
Additionally, Calgary Co-op says the new logo and branding will also serve to reaffirm the co-operative's commitment to building relationships with local farmers and producers in order to offer customers the best possible experience.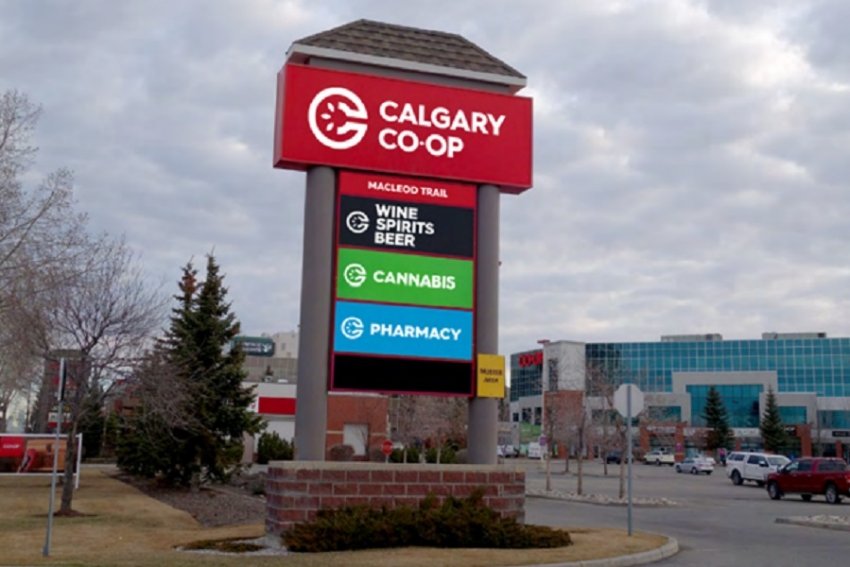 "Just like the city we call home, we are continuing to evolve how we serve our community to provide our best to our members," explains Calgary Co-op CEO Ken Keelor. "By listening intently to our team members and members, we have set a confident path forward for our co-operative. We will continue to be a strong community pillar, and we'll keep giving back in meaningful ways, by engaging with local companies and producers, and bringing our very best to our members every day."
The new Calgary Co-op logo was developed by Calgary-based advertising agency C and B Advertising, who also developed the company's private brands Cal and Gary and Founders and Farmers. The rebranding process is expected to take place throughout 2023. More information about Calgary Co-op's new brand identity can be found online.